by Lt. Colonel Darlene Harvey
Officer Resource and Development Secretary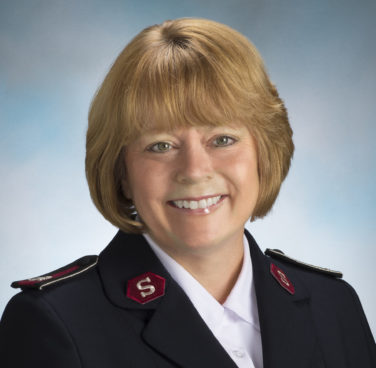 As we begin a new year, we are reminded that sometimes we need to go back to go forward. We reminisce and reflect on the past year as we make goals for 2023. As I look back over the past year, I am reminded of a lesson at officers' councils with Lt. Colonel John Needham. He taught from Genesis 26 where Isaac has a new beginning with his family. Isaac reopens the wells that had been dug in the time of his father, Abraham. Isaac's servants dig in the valley and discover two wells of fresh water, but there are quarrels, and the wells are named dispute and opposition. They continue to dig and find a final well which represents how the Lord has given them room and they will flourish in the land.
This past year, we have had to reboot some of our ministries. It has been a blessing to reconnect with people through renewed outreach opportunities. Within this issue, we will read about some of those reboots and see how God is giving us "fresh water" and helping us to "flourish" as we serve others.
I soldier at the Elgin Corps, and a young woman who has been inspiring to me recently is Aurora. She and her husband relocated to the United States from Venezuela. After they received coats from The Salvation Army, God put it on her heart to come to our worship services. The first time she came to a corps program was when we were having vacation Bible school at the park last summer. She has been attending the corps faithfully every Sunday since. She has found "fresh waters" for her spiritual journey at The Salvation Army.
Last year, I also had the opportunity to go to Greece and Turkey with the Biblical Education Tour.
One of the most memorable places for me was Laodicea, which represents being lukewarm or indifferent for Jesus. In this region cold water came in aqueducts from Colossae and hot water from Hierapolis, but when it reached Laodicea, it wasn't hot or cold but lukewarm. Jesus doesn't want us to be lukewarm or indifferent for Him. He wants us to be filled with fresh water—His Spirit, His Word, His Passion—for Him and His ministry! As you read through this issue, I pray that your spirit is renewed first for God but also for the mission of The Salvation Army.
May you look back with gratitude at what God has done not only this past year but throughout history, learning from it and being inspired. May you look forward to a great new year as you continue to be refreshed by Him—our living water.