by Major Mike McKee
One of my favorite names for Jesus is "Prince of Peace." But according to the Council on Foreign Relations, there are currently 27 ongoing (armed) conflicts worldwide. This seems to beg the question, "Where in the world is this 'Prince of Peace' that Isaiah has prophesied in Isaiah Chapter 9?" We can find the answer by turning to the New Testament and reading what Jesus had to say about "peace."
In John Chapter 14, we see Jesus promising the disciples that after He returns to the Father, the Holy Spirit will come to teach them "all things" and to remind them (and us) of everything He has said. "My peace I leave with you, My peace I give you," Jesus said. Anyone who has welcomed Christ into their hearts can testify to this special form of "peace that surpasses understanding."
This is the peace that comforts and encourages us. It's the peace that grants us an overwhelming sense of wellbeing and of God's unconditional love, even when the world around us is anything but peaceful. It's difficult to explain, but when Christ grants us His peace, our hearts focus on Him, and He grants us an enduring peace that defies our present circumstances. This peace even follows His servants into some very unlikely places.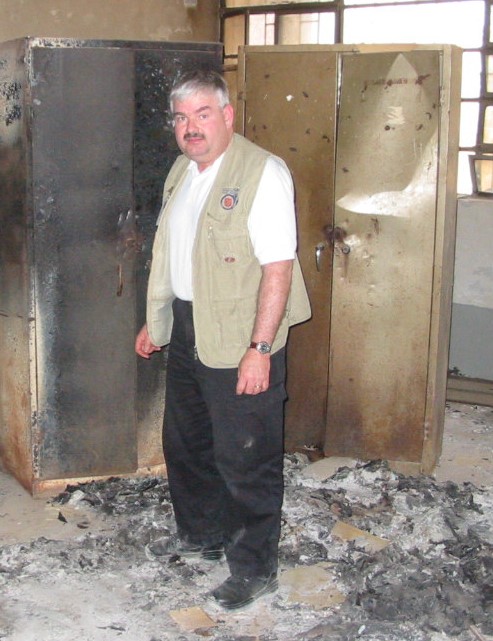 During well over 23 years of responding to international emergencies, I've found myself serving refugees and survivors from various wars around the world. From wars in Kosovo and Mozambique, and in civil wars in northern Uganda and Sri Lanka, I've witnessed this peace. I've seen this peace during the Second Gulf War in Iraq, and, most recently, during the current conflict in Ukraine. And it's always been the same.
In every one of these, our teams can witness to the power of Christ's presence to bring a sense of peace and the beginning moments of healing to people who experienced unthinkable hardship and abuse. In places as remote as a refugee tent in Albania or even recently on a crowded bus in Romania, I've seen Christ's Spirit bring this "peace that surpasses understanding" to people with every reason to give up or despair.
Prince of Peace? Even in a world that's constantly at war? Yes, He is!