Lots of children love to set up a lemonade stand in their front yards to make a little extra money, but Grace and June Hendrian wanted their stand to raise money for a local charity. In 2019, their mom encouraged the sisters to support The Salvation Army in Quincy, Ill., and set a goal of $100. The girls raised almost $1,100! A fundraiser was born.
Following the COVID-19 shutdown, the girls resumed their lemonade stand in 2021. This time, they raised $2,320, almost doubling their new goal!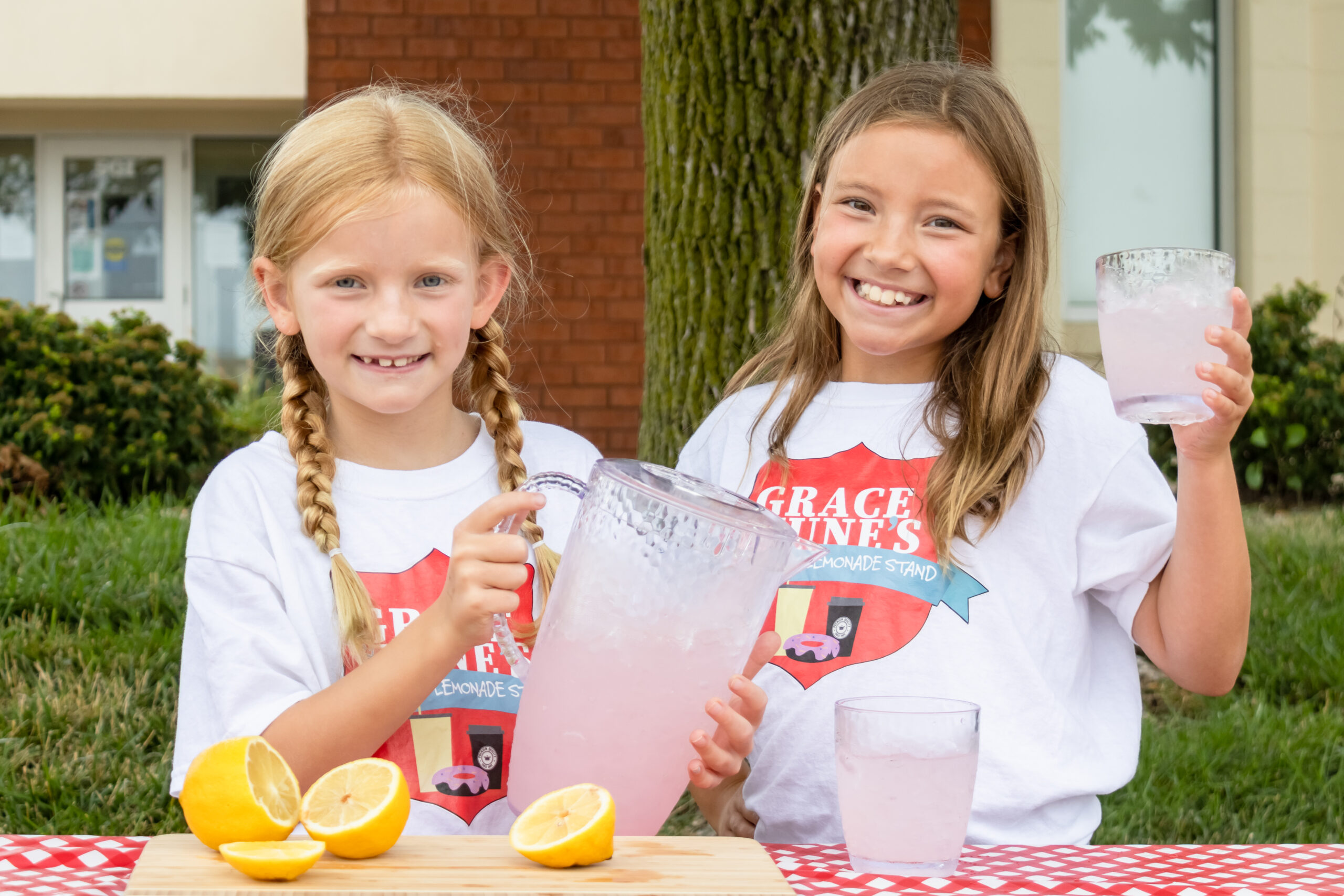 "Parents have approached my husband, Adam, and me and said, 'How did you teach your daughters these really great selfless and loving skills,'" said Kellea Hendrian. "After thinking about that question, we decided to invite the community to join us by hosting other lemonade stands throughout The Salvation Army of Quincy's service area, so other children can experience what it's like to give back to those in need."
When all was said and done, there were a total of 21 "Grace & June Lemon-Aid" stands set up around Quincy and Adams County. In just two hours on the Saturday morning of Labor Day weekend, the children combined to raise $8,281.60 to help provide food and other services to people in need.
"It's inspiring to see young people, like Grace and June, get involved in helping others by using things they love, like lemonade stands, to raise money," said Quincy Area Command Development Director Matt Schmidt. "They're learning at a young age the power of giving back."