Great people committed to a great mission
"I think you will find that what was great as two separate divisions will be even greater together. You will discover that the Great Lakes Division has a breadth of corps and ministry and social service programs that, I believe, are second to none—anywhere!" declared Lt. Colonel John Turner, Great Lakes divisional commander.
Nearly 400 Salvationists gathered for the division's first event.
The division's flag was presented by flagbearer Captain Ronnie Amick with Assistant Chief Secretary Lt. Colonel Paul Smith, saying, "The flag reminds us that it is the blood and the fire in the lives of the people who make up the Great Lakes Division that enables us to be a holy, powerful, effective fighting force."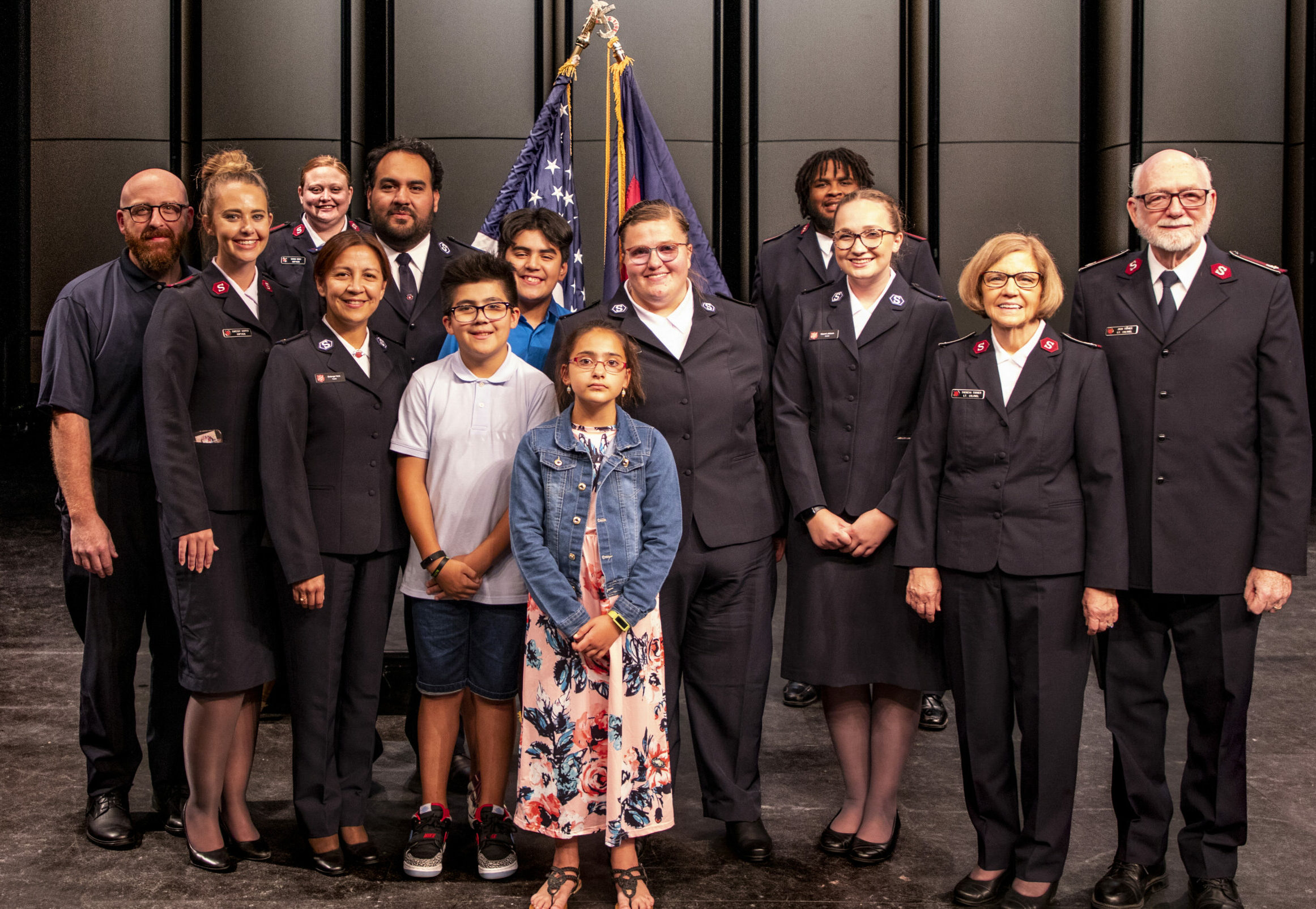 Salvationists of all ages were challenged to consider how they can grow and be greater together. Lexy Washington, intern at the Flint Citadel, Mich., Corps, challenged the youth with the Apostle Paul's proclamation in 1 Timothy 4:12, encouraging them not be intimidated by their age but to learn and look for opportunities to serve.
Roman Hank, Petoskey, Mich., corps sergeant-major, called on soldiers to follow God's call to service and unity.
"We cannot march forward by ourselves, but with unity of all the soldiers we can, and we will, be a force that the enemy will fear because of our unity!" he said.
Major Amy Voss, Big Rapids, Mich., corps officer, challenged the division with examples found in the history of the early church in Acts.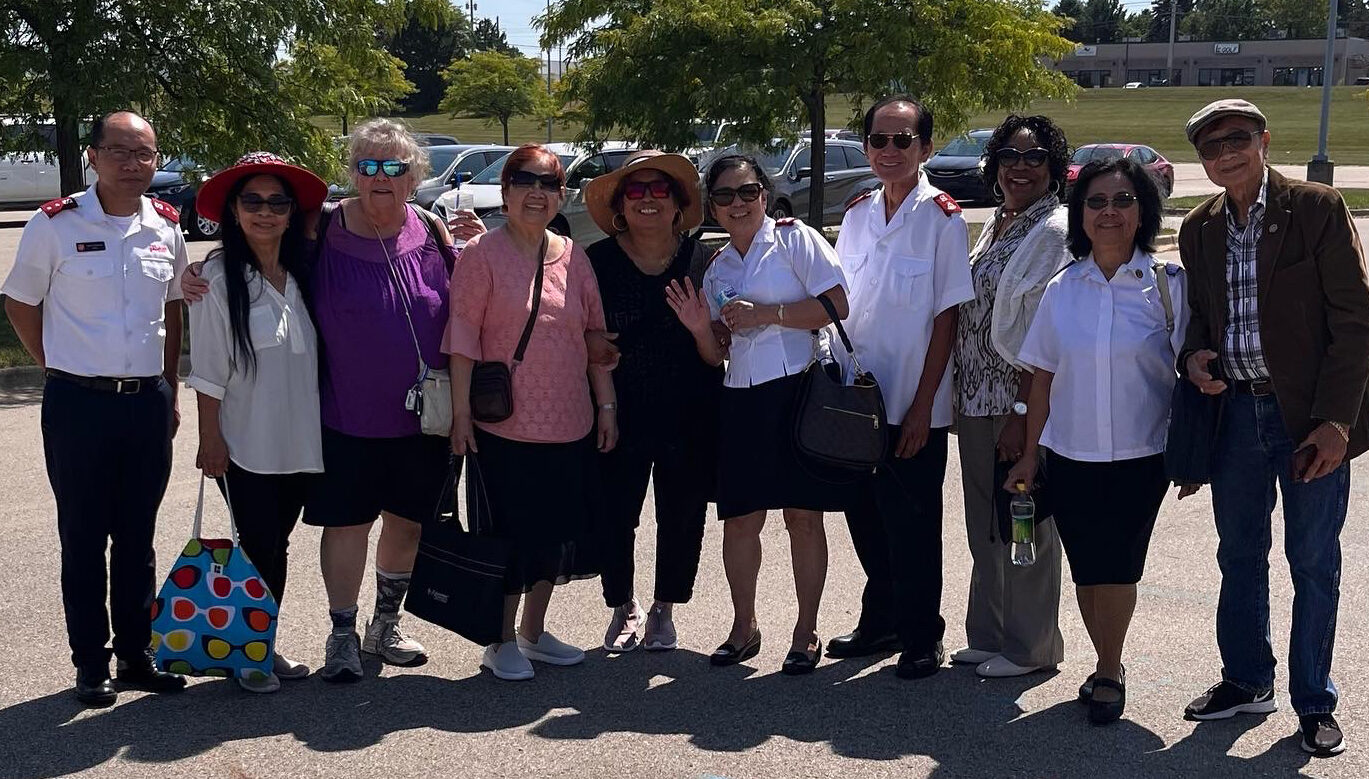 In Salvation Army fashion, music was prominent throughout the event. The praise team led opening worship, and the Great Lakes Divisional Band and Songsters provided preliminary music and selections during the program.
A highlight of the meeting was the farewell of the Great Lakes Division's first cadets headed to the College for Officer Training in Chicago, Ill. Aurelia Pettit with her daughter, BreAyna, Marcelo Maren and Solange Vera, with their sons Lucas and Mateo, and Naomi Jobson were challenged and prayed over by Captain Chrissy Cooper, divisional youth and candidates' secretary.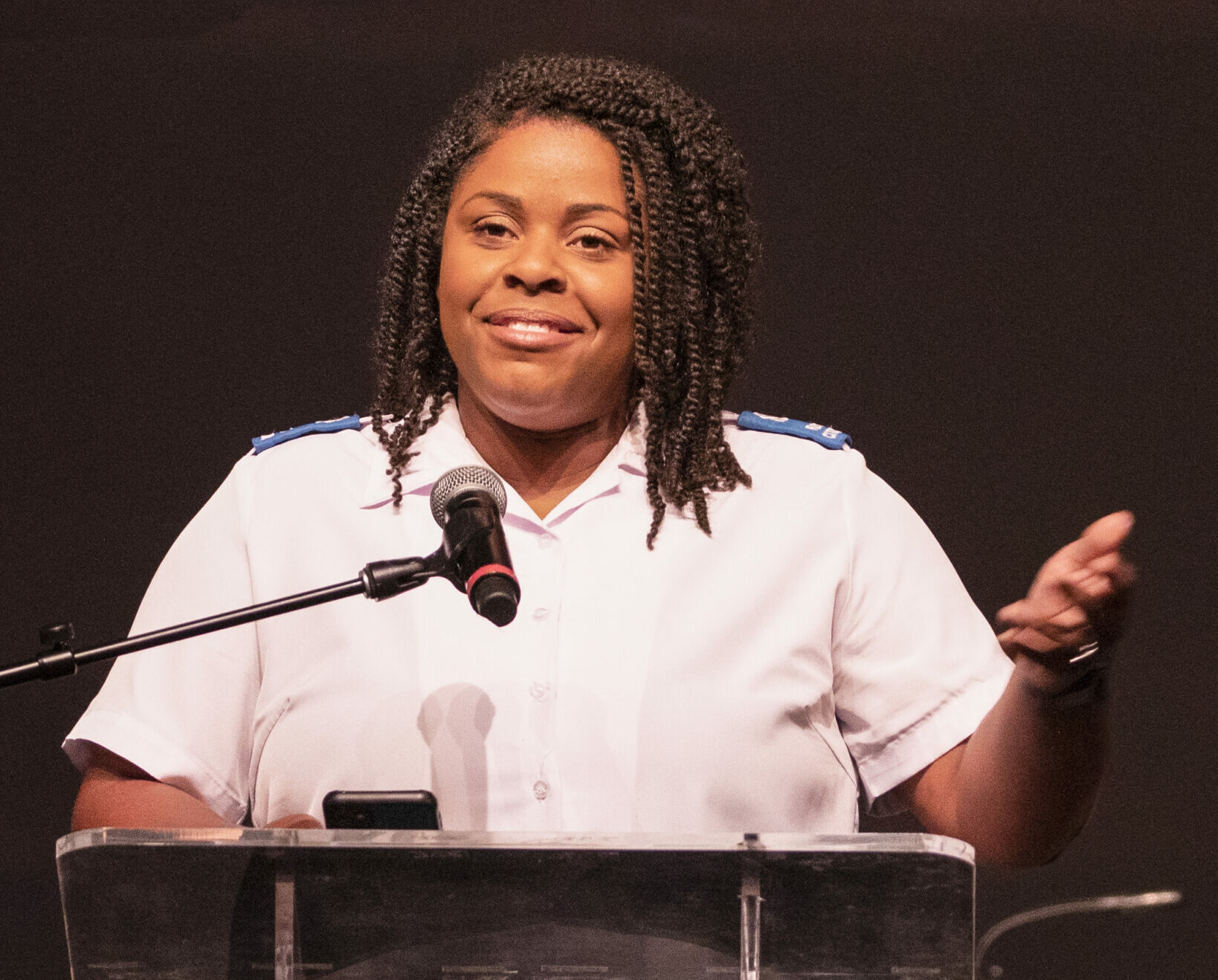 The crowd cheered as a video highlighted each corps and ministry in the new division.
Colonel Turner reflected on the phases of the reorganization of the divisions and exhorted members of the newly formed Great Lakes Division, saying: "The roadmap for advancing the Gospel in the first century is the same roadmap for advancement of the Gospel in 2022. Tell them the Good News. Help others encounter the Risen Lord Jesus Christ. Make disciples and teach them to obey all His commands…I want to challenge you to be a disciple and make disciples. Individually, as a corps, and as a division."