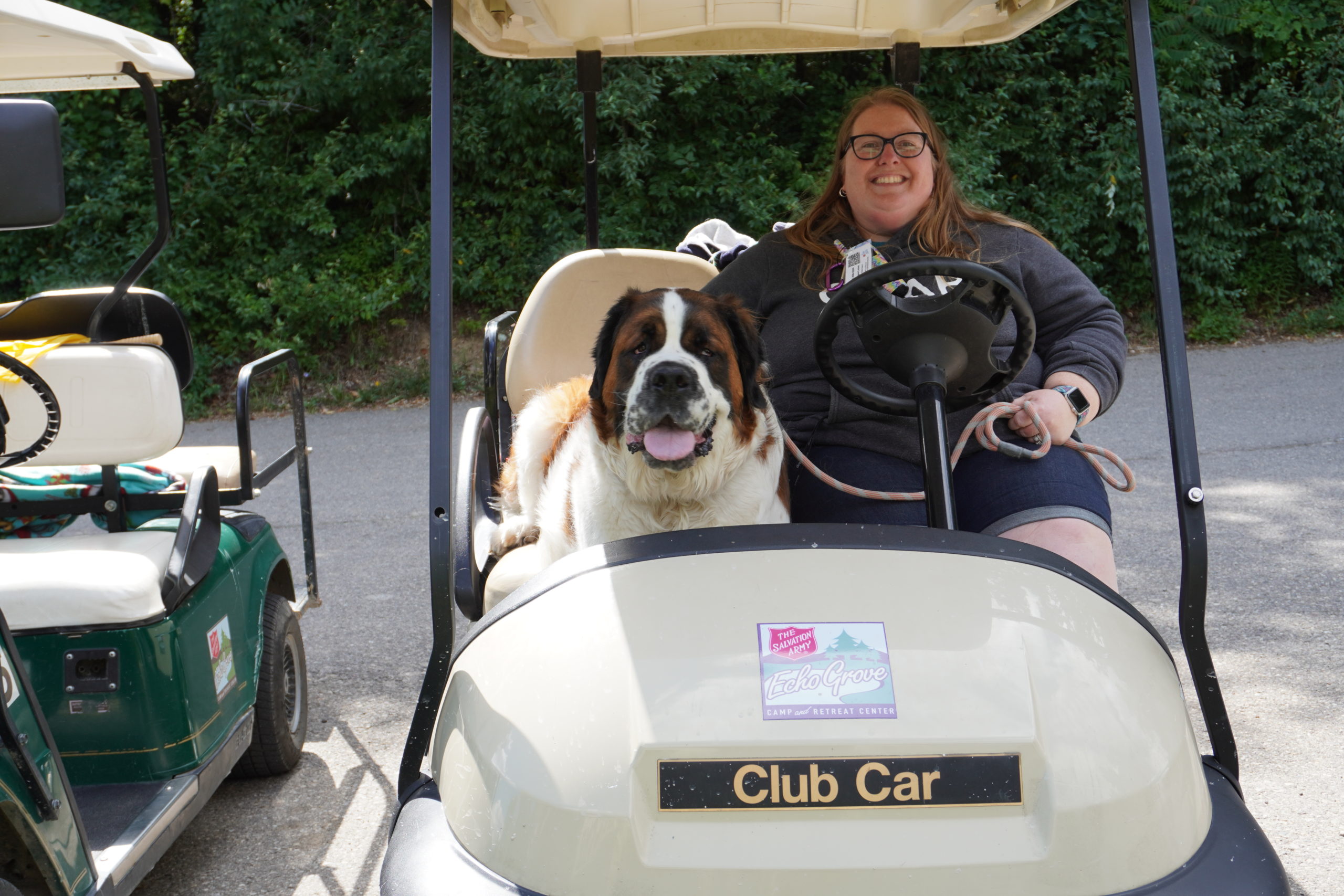 It's the first day of a weeklong summer camp at Echo Grove Camp when a call comes across the radio. "Bentley to the office," the voice says. "I need Bentley in the office, please."
The call is Amy Soffran's cue to hop in her golf cart with Bentley, a 4-year-old, 130-pound St. Bernard, at her side for a jaunt across camp. They have a job to do.
A certified therapy dog, Bentley is called upon to comfort homesick campers. Entering the office, she looks to Amy for approval before gently approaching the tearful girl and nuzzling her hand. Immediately, the girl throws her arms around Bentley's neck and begins to sob.
Unphased, Bentley stays put, allowing the girl to stroke her head and back until she's regained her composure. Then Bentley lies at the girl's feet and rolls over for belly rubs. In no time, tears have turned to giggles. The camper, who just moments ago was insistent on going
home, no longer needs her mother to come pick her up.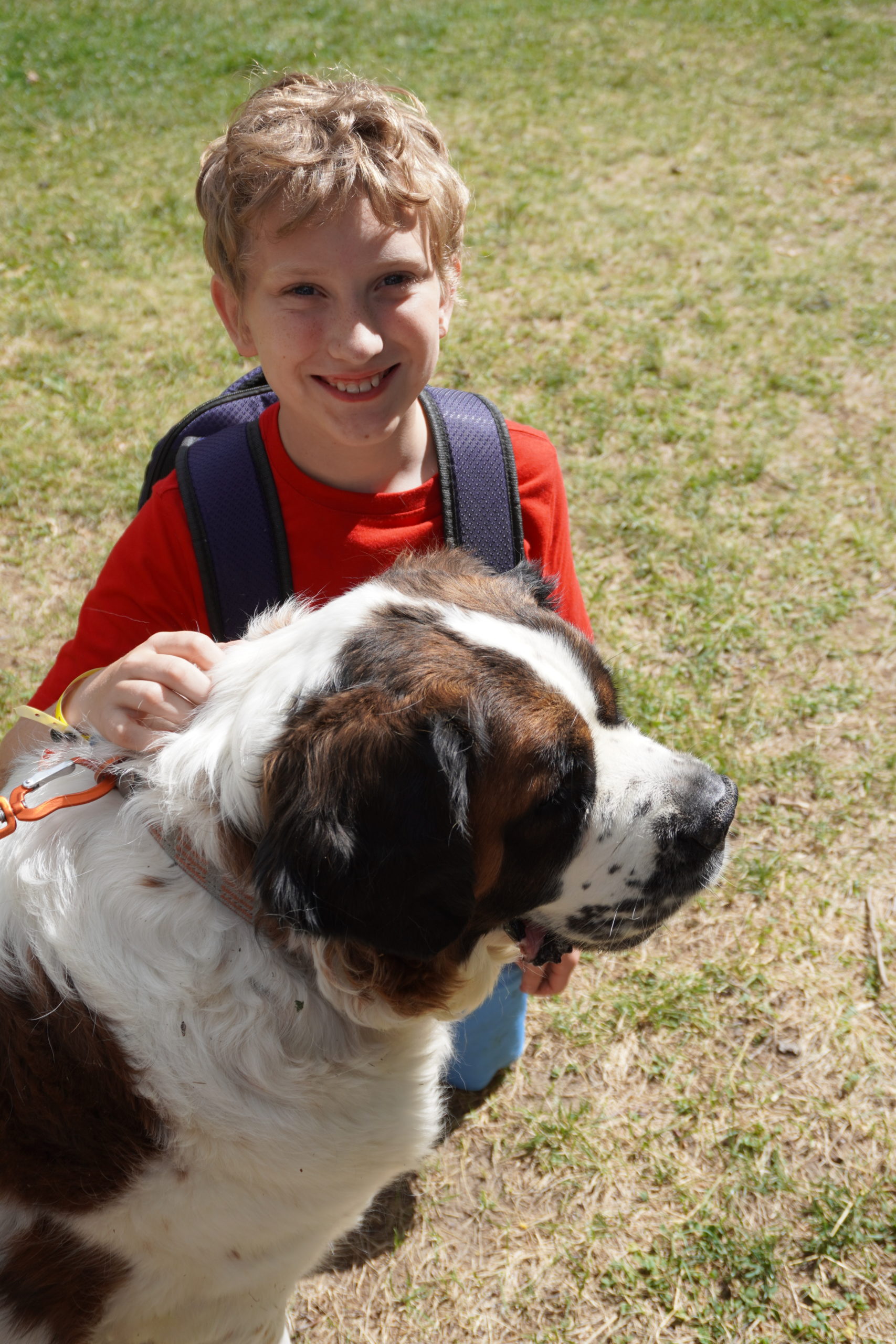 "The rest of the week the camper was perfectly happy," said Amy. "She knew she could pet Bentley anytime she needed to."
According to Amy, this scene is repeated several times each summer as campers come and go, especially during the weeks when younger children are present. But they're not the only ones who find comfort in the big, sorrowful brown eyes, gentle nuzzles and soft fur of Bentley. Staff members seek out Bentley when they're having a hard day.
"Bentley has been an invaluable part of our team," said Captain Jonathan Cooper, divisional youth secretary. "Our young people have experienced a great deal of trauma over the past few years. Sometimes there are no words to make the situation better. That's when we call Bentley."