by Dr. Beverly Peterson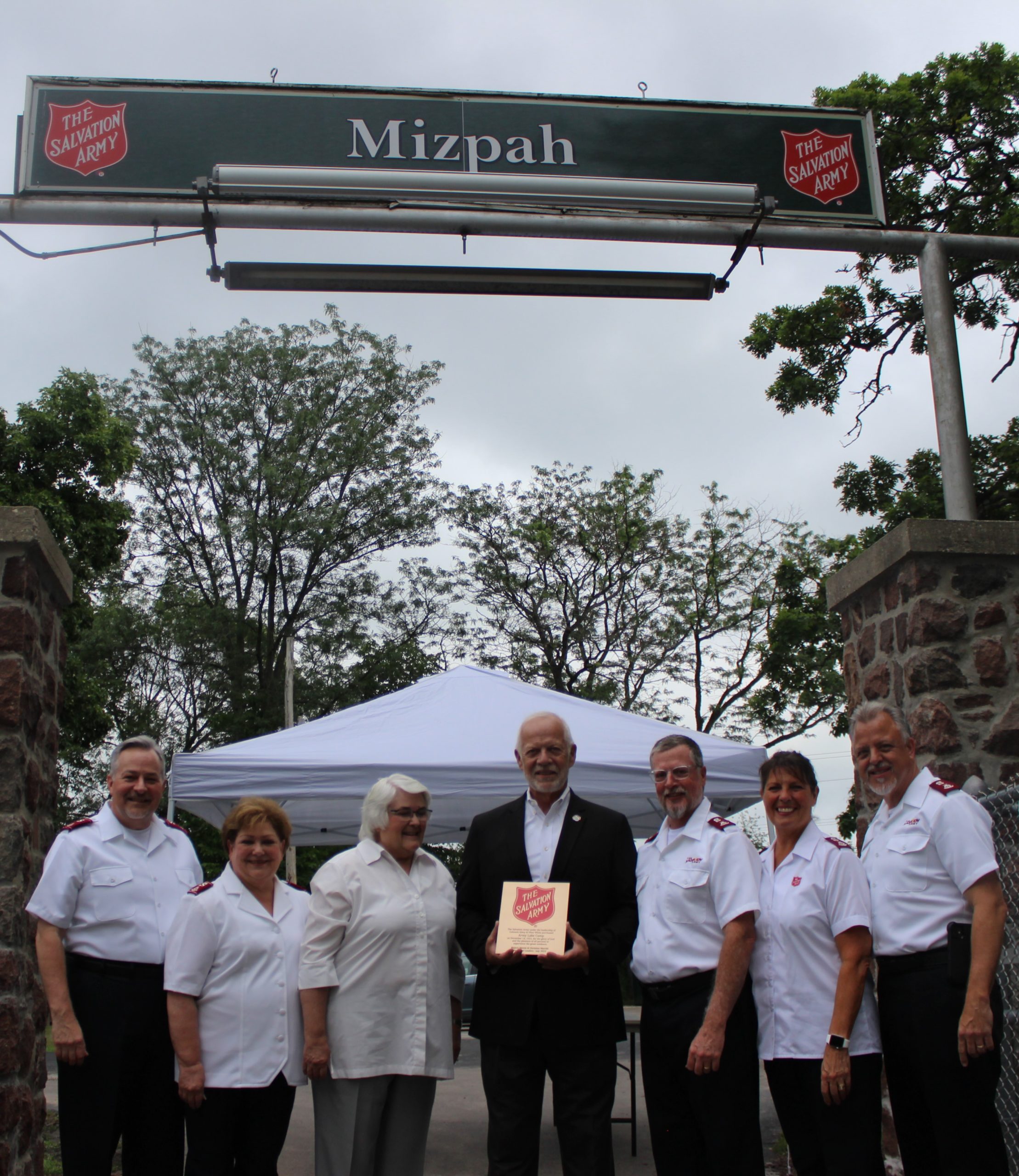 Over the gate of Army Lake Camp (ALC) located in East Troy, Wis., hangs two signs: WELCOME and MIZPAH. Genesis 31:49 calls it a watchtower: "May the Lord keep watch between you and me when we are away from each other." This summer the watchtower celebrated 100 years of steadfast and life-changing camping ministry.
"ALC began as a clear vision from God to Brigadier Edwy White. It had to be from God because the property in East Troy was on a lake named 'Army Lake' by the Army Corp of
Engineers. The purpose has always been to share the Word of God in His natural creation and to bring people into the saving grace of Jesus Christ," said Major Steve Merritt, Wisconsin and Upper Michigan (WUM) divisional commander.
During the WUM Pilgrimage weekend, camp alumni came together to reminisce about relationships built, memorable staff, and swimming tests passed. A memory room displayed photos and memorabilia from the past century, and a plaque was dedicated to mark this milestone. Scott Thomas, greatgrandson of Brigadier White,
and his wife, Peggy, attended the weekend on behalf of the family.
Colonels Ralph and Susan Bukiewicz, Centralites currently stationed in the Southern Territory, were guests for the event. Colonel Susan spoke about the camp being a refuge for her family of seven during a chicken pox outbreak. Colonel Ralph reminisced about his days at camp while growing up in Milwaukee.
For over a year, a planning committee, headed by Major Bonnie Clark, prayed for the event. She recalled kneeling at the camp altar during Sunbeam Camp and accepting Jesus as her Savior. Later she met her future husband, David, while working at camp.
As the sunset fell over Army Lake, Major Bonnie prayed that thousands more would be reached through the ministry of Army Lake Camp.