2,270 days and counting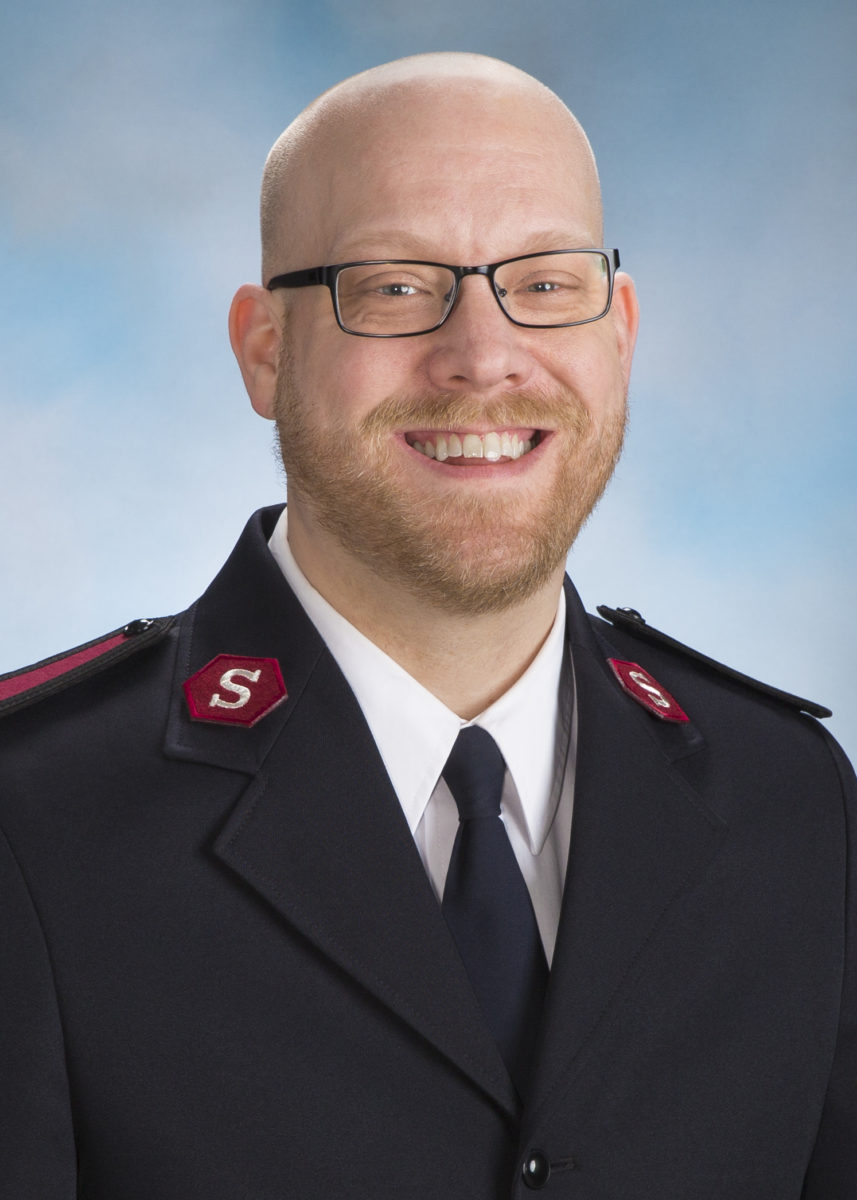 by Captain Kory Strand
"May the God of hope fill you with all joy and peace in believing, so that by the power of the Holy Spirit you may abound in hope." —Romans 15:13, RSV
To say I'm humbled by Christ's work in my life would be quite the understatement. Now serving in our second appointment, we often feel as if the duties laid before us are overwhelming and well beyond our own abilities. Truthfully, most of what we do is just that, but we are grateful for it. As we put our trust in Christ alone, fully depending on Him, His joy overwhelms us.
As I became aware of the Lord's calling on my life to become a Salvation Army officer, the scariest aspect was also the most thrilling. For the first time in my life, as Jesus made me painfully aware of my need for Him it evolved into an urgency for the lost. Suddenly, everyone took on a deeper meaning, as their eternity became my priority.
As an officer we face different challenges and victories every day. For me, the most rewarding part is being able to look people straight in the eye and tell them they matter. As people seek out the Army, they often come to us broken. The pain, loneliness and defeat they face can be overwhelming. Thankfully, we serve a God who is bigger than circumstances!
Many have not had another person make eye contact with them for a long time. I love being able to share Christ with people by reminding them that God not only sees and loves them but we at The Salvation Army do as well. I want people to know they do not have to face this world alone and, more importantly, they are valued and loved.
As you can imagine, the pandemic has made this difficult. Thankfully, as human interaction has changed, God's goodness remains the same. We have faithfully prayed for opportunities throughout COVID-19, and God has allowed us to minister to the hurting even if it looks different. As we have had a chance to reset many things through these challenging times, we look forward to all the ways in which God will expand our ministry and allow for us to share His love with everyone we encounter as we continue to serve Him.