by Michelle DeRusha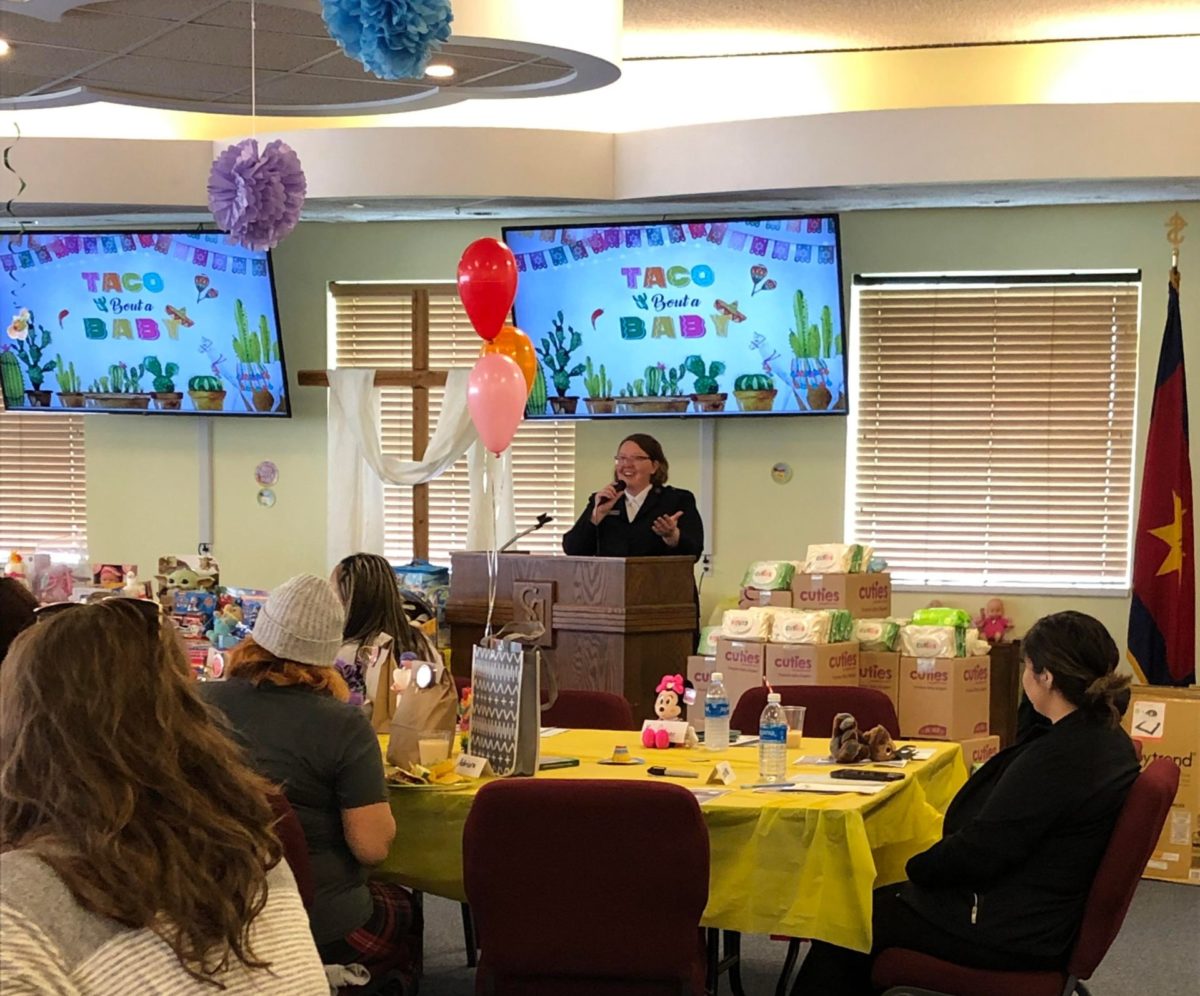 With a four-year-old and a baby on the way, Christine Miller was used to having very little time to herself, which is one reason she was delighted to receive an invitation to the "Baby Blessings" event hosted by the Sioux City, S.D., Corps.
"It was an opportunity to relax a little bit, chit chat with other women and enjoy lunch," said Christine, who was one of 20 expecting moms who attended the event. She also was thrilled that the corps sent her home with an armload of infant items, including a car seat, diapers, toys and clothes.
"The Salvation Army is my number one go-to," she said. "They don't just help you; they also offer encouragement and the incentive to keep going."
Christine learned about the baby shower from an outreach staff member at Rosecrance Jackson Centers, an alcohol and drug inpatient treatment facility for women who are able to bring their children with them during their stay. She successfully completed the program and, as of June, had achieved more than three months of sobriety.
This year's "Baby Blessings" event was the second annual shower hosted by the Sioux City Corps, which partnered with local agencies— including the Siouxland District Health Department, Crittenton Center, Community Action Agency of Siouxland, Iowa State University Extension Office and Lutheran Social Services—to offer additional resources, like parenting and nutrition classes, to the attendees.
"Most of the women who attended the shower don't have the resources to acquire everything their baby will need, so we partner with local agencies to help meet those needs," explained Sioux City corps officer Captain Karissa Zumwalt. "Even though hosting a baby shower isn't necessary, we think it's a beautiful way to celebrate the new life coming. We want these women to know they have people around to support them and their family."