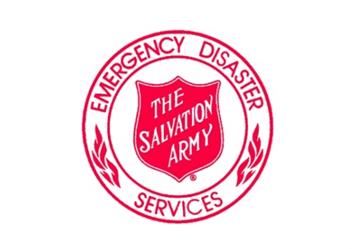 Salvation Army Responds to Historic Flooding in Eastern Kentucky
(Louisville, KY) – The Salvation Army of Kentucky and Tennessee is responding to the flood emergency occurring in Eastern Kentucky. On Thursday, Kentucky Governor Andy Beshear declared a state of emergency over flash flooding in Breathitt, Leslie, Letcher, Knott, Magoffin, Perry, Pike, and Wolfe counties.
On Friday morning, Emergency Disaster Services team members Bo Sells and Adam Day loaded up 500 flood cleanup kits at The Salvation Army's warehouse in Louisville and transported them to Floyd County, Kentucky. The cleanup kits were requested by local authorities there.
The Salvation Army currently has mobile canteen and rapid response units on standby in Middlesboro, Richmond, and Danville, Kentucky. These units are equipped to provide beverages, snacks, meals, and emotional and spiritual care to first responders and survivors.
"With the ability to serve every community, The Salvation Army is uniquely positioned to meet specific local needs through tailored aid. We are coordinating with state officials and other disaster relief agencies. We expect to escalate our response as soon as water starts receding and when we can access areas that are affected to help survivors," said Major Thomas Louden, Divisional Commander of The Salvation Army in Kentucky & Tennessee.
"The Salvation Army will be on the ground, serving those affected by this historic flooding for as long as we are needed. We can continue to provide these services thanks to the generosity of the public," added Louden.
To make a financial donation to this relief effort, please visit https://helpsalvationarmy.org or call 1-800-SAL-ARMY (800-725-2769). 100% of disaster donations go to help the relief efforts.