The Salvation Army Providing Assistance After Partial Apartment Building Collapse in Worcester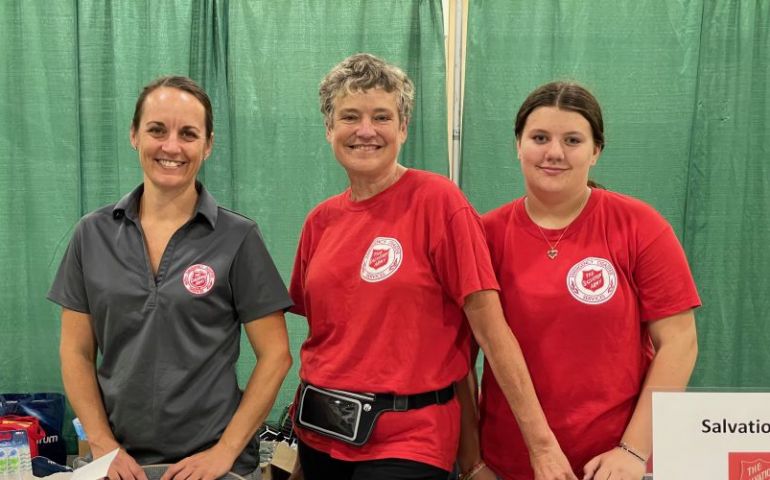 Worcester, MA (July 22, 2022)– The Salvation Army Emergency Disaster Services (EDS) continues to provide ongoing emergency assistance after a partial apartment building collapse on Mill Street in Worcester. On Friday, July 15, 2022, 110 residents were displaced from the 32-unit complex. All units were evacuated before the building was condemned.
"Because of The Salvation Army's strong presence across Central Massachusetts, our volunteer teams were able to respond quickly when the Worcester Office of Emergency Management requested our assistance," said Chris Farrand, The Salvation Army's Regional Director of Emergency Disasters Services. "The Salvation Army's EDS volunteers from Worcester, Fitchburg, and Athol are providing 70-80 meals each day to those who are still in temporary housing at a nearby hotel."
Since last Friday's incident, The Salvation Army's Emergency Disaster Services has served 500 meals, as well as snacks and drinks, to displaced residents and first responders (as of July 21, 2022). The non-profit organization's feeding canteen has also provided support by serving from the hotel parking lot when needed. Emotional and spiritual care has been provided to those impacted.
On Tuesday, July 19, 2022, The Salvation Army's Emergency Disaster Services joined other area social service agencies and MEMA at a Recovery Resource Center for the building's residents. The Salvation Army has distributed more than $850 in grocery store gift cards, socks, hygiene items (toothbrushes, menstrual care products donated by Dignity Matters, shampoo, and soap), and an estimated $2,000 in clothing vouchers. Additionally, trained volunteers were on hand to provide emotional and spiritual care.
"It is both our honor and a privilege to serve in this hour of need. We continue to be in prayer for residents as they look for permanent housing," said Major Paul Pelletier, The Salvation Army Worcester Citadel Corps. "The lives of many people have been adversely affected by this untimely disaster."
At this time, current local efforts are focused on long-term recovery and housing for residents. The Salvation Army continues to coordinate with the local authorities and our partners in the region.  The Salvation Army EDS and Worcester Citadel Corps will continue to provide assistance and feeding as needed.
"The Salvation Army's Emergency Disaster Services has been an incredible partner and resource for the City of Worcester and our Emergency Management Division. With their support, we have been able to continue providing recovery assistance to the affected residents that are in need. We are fortunate and thankful for our partnership with The Salvation Army through this event and each time we lean on them for support," said Director Charles Goodwin, Worcester Division of Emergency Management.