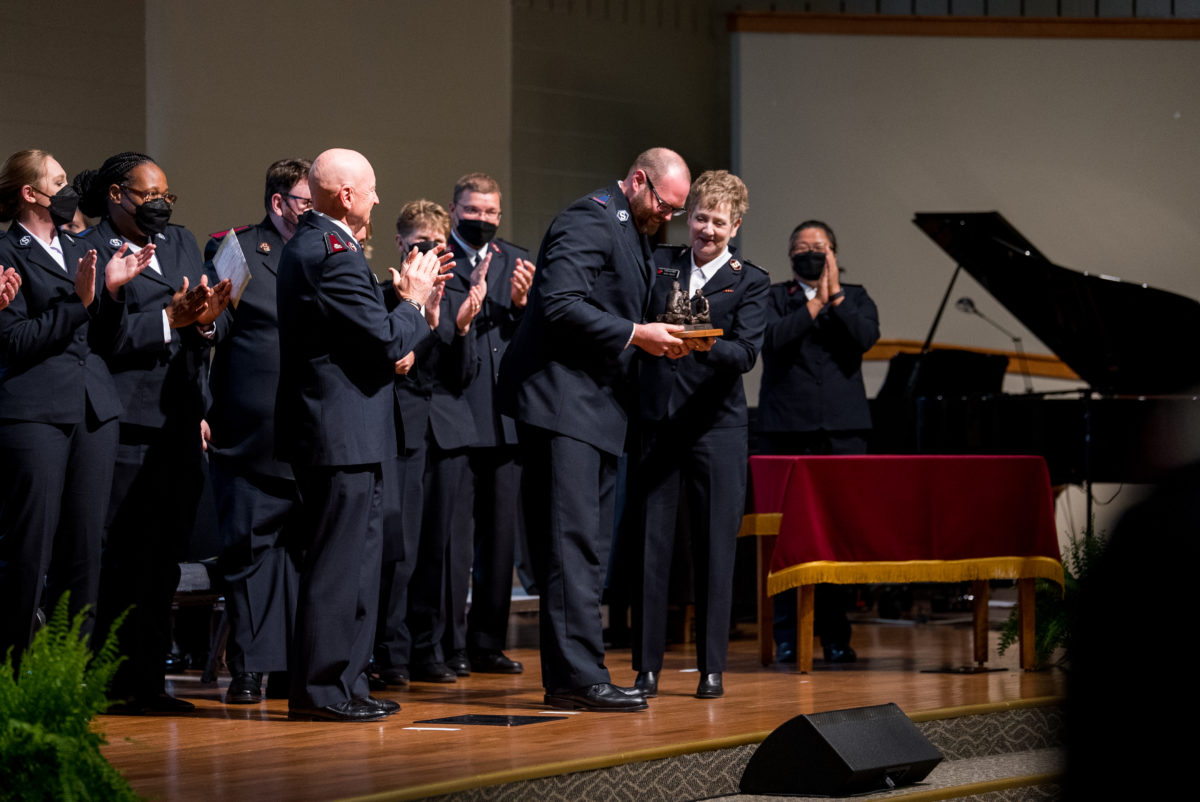 Celebrating the Commencement and Recognition of Academic Achievement at the Oak Creek Centennial, Wis., Corps was an exciting way to begin the commissioning weekend. Nearly 200 people gathered to honor the "Messengers of Reconciliation" session for their academic accomplishments—including three cadets who completed their master's degrees—and to recognize 44 officers who had earned advanced certificates and degrees.
During the service all cadets were recommended to receive a commission in The Salvation Army and their Certificate of Completion of Salvation Army Training. Two cadets graduated with honors, three graduated with high honors, and five received the distinction of highest honors.  Cadet Adam Hines was recognized as valedictorian, while Cadet Rachel Gantner and Cadet Amanda Hines were tied as salutatorian.
Award recipients included Cadets Justin and Shannon Bluer (Colonel Albert G. Pepper Servant Leadership Award), Cadet Amanda Hines (Commissioner Samuel Logan Brengle Preaching Award), Cadet Mario Bledsoe (Commissioner Andrew Miller Evangelism Award) and Cadet Melissa Christiansen (Lt. Colonel Kathleen Zehm World Mission Award).
The recognition of officers included those who earned degrees or certificates since summer 2019 because this event and many school commencements had not been held the last two years due to the pandemic. It proved a great time of encouragement that celebrated the determination of these officers who persevered during a challenging time.
We thank God for advancing His Kingdom through officers as they invest in their personal and missional development.