Queen Máxima of The Netherlands Opens 'Majoor Bosshardthuis' Facility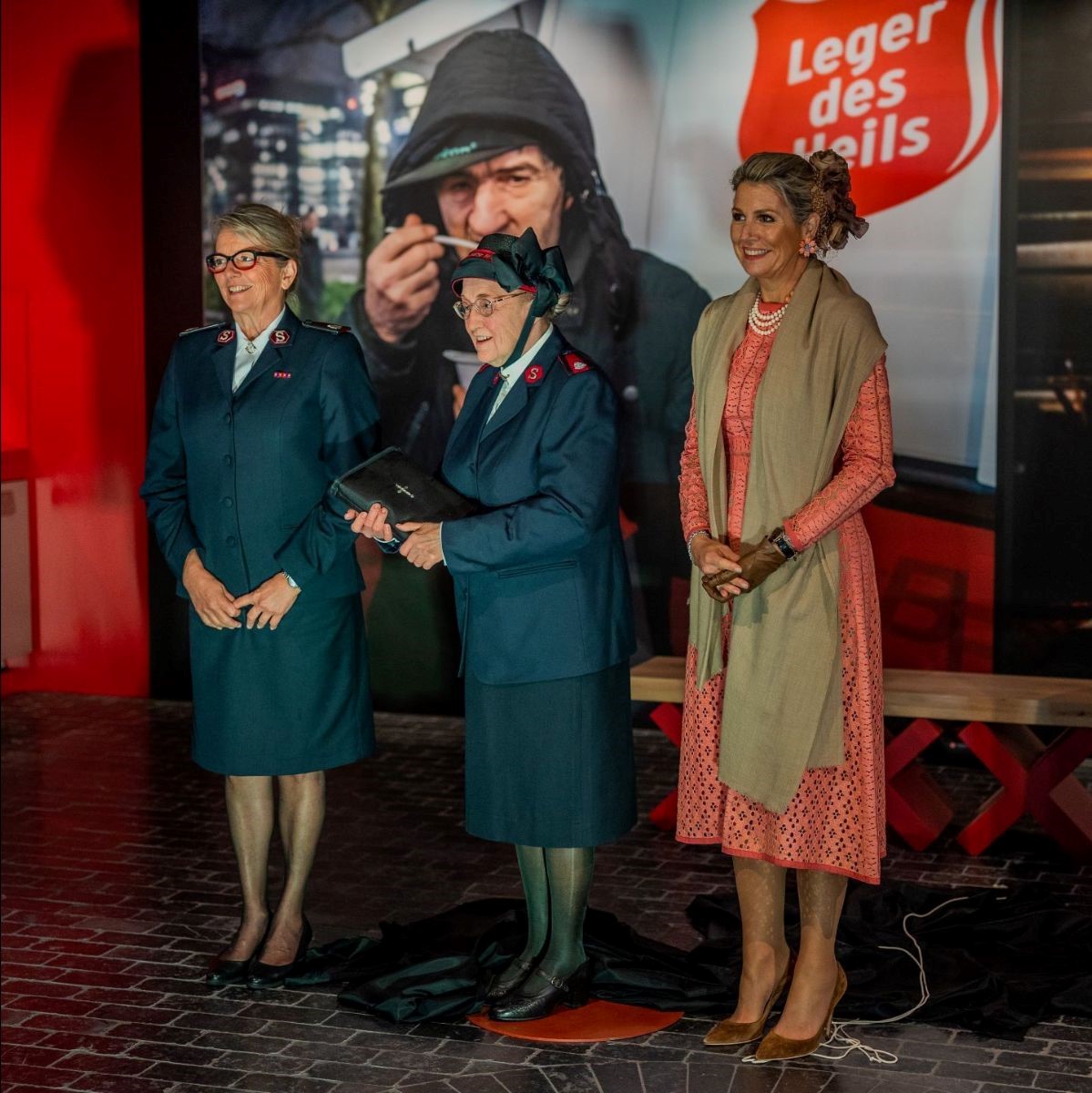 HER Majesty Queen Máxima of The Netherlands officially opened The Salvation Army's Majoor Bosshardthuis (Major Bosshardt House) in Amsterdam, recognising the remarkable ministry of Lieut-Colonel Alida Bosshardt, whose half-a-century ministry in the Amsterdam red-light district was known across the country. A former home of De Majoor ('the Major') – as she was known even after being promoted to lieutenant-colonel – the building is where she sheltered and supported vulnerable people from the city centre. The Majoor Bosshardthuis aims to inspire people not only by showing De Majoor's life and ministry but also by sharing some of the vital work in which The Salvation Army is still engaged.
This is the second building to be named after De Majoor, following on from the Majoor Bosshardtburgh residential centre which was opened by Her Royal Highness Princess Beatrix of The Netherlands in October 2014.
Before receiving a tour of the house, the Queen unveiled a wax statue of Lieut-Colonel Bosshardt, showing her in the Salvation Army uniform which made her instantly recognisable. Queen Máxima spoke with several of Salvation Army clients and visited the community centre that is housed on the building's first floor.
A special service in de Oude Kerk (Old Church) celebrated Major Bosshardt's life and work. She was an inspiration to many thousands of people, and her dedication remains an example for members of today's generation as they strive to live up to De Majoor's motto: 'To serve God is to serve people and to serve people is to serve God.' The Majoor Bosshardthuis is the perfect place to be acquainted with her story and with the ongoing work of The Salvation Army in Amsterdam.
Based on a report by Menno de Boer