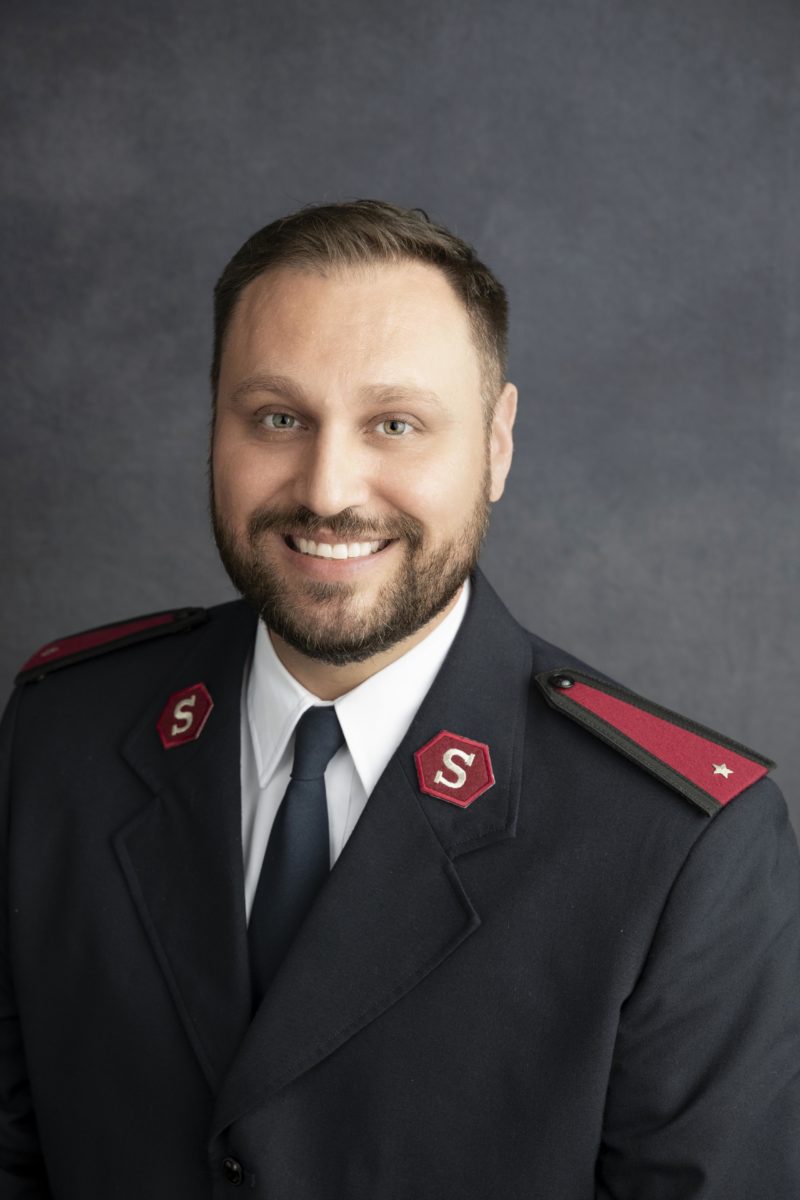 353 days and counting
by Lt. Simon Micula
If you would have told me 15 years ago that one day I would be drug free and living a new and transformed life, I most likely would have laughed in your face. If you would have told me five years ago that one day I would be the pastor of a congregation and live a life of daily service for God, I would have said it's not possible.
It's so funny, yet so amazing, how the Lord calls wrecked, lost, defeated and broken people from all walks of life and transforms their lives, not only changing them but everyone who they come in contact with. This is my life and is only possible through the power of the Holy Spirit.
I have been an officer for nearly a year, but in this short time the Lord already has used my past, my encouragement, my passion and His truth to bring many people into a closer relationship with Him. This is only possible by being grounded in Him daily, through meditation in His Word and an intimate relationship with Him.
I take absolutely no credit for anything amazing or profound that has happened in our appointment, our community or the people we meet. My wife, Sarah, and I are just vessels at work, doing what we are called to do, sharing the Good News. Some days we don't fully understand or know how to run a corps, but the Lord in all His splendor equips us with the wisdom and knowledge of how to plant seeds and allows fruit to grow.
Therefore, I put my trust and attention in Him because He's the creator, the innovator and the inspiration behind our success and accomplishments.
If you have the opportunity to share Christ with someone, don't let fear deter you from doing it; instead, know that He is there with you and has a purpose for why He chose you.
Hebrews 13:20-21 (NKJV) says, "Now the God of peace…make you complete in every good work to do His will, working in you what is well pleasing in His sight, through Jesus Christ, to whom be glory forever and ever. Amen."