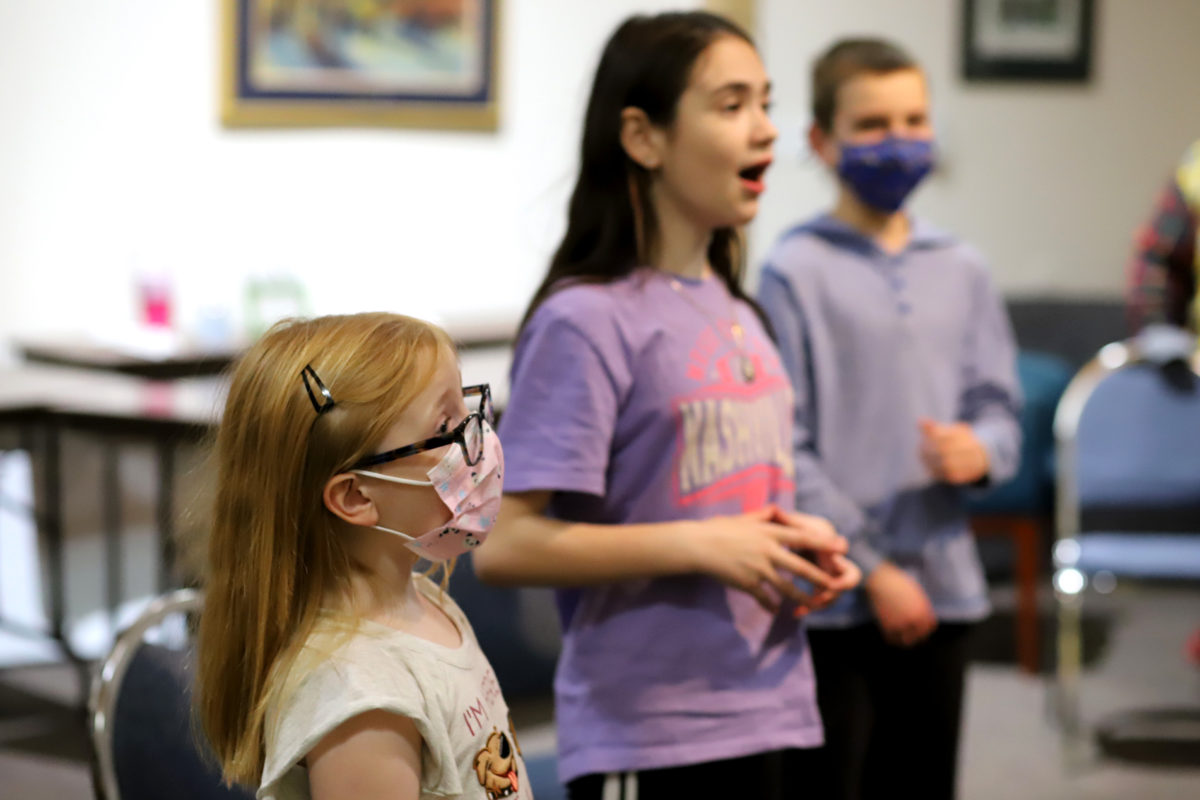 by Katie Heinz
We often ask ourselves what we've learned and what good can come from these past years of the pandemic. When data seemed to indicate that singing would not be a safe option, the Oakbrook Terrace, Ill., Corps (OBT), led by Majors Caleb and Stephanie Senn, paused its longstanding children's Singing Company.
However, leaders didn't want kids to miss out on musical training, so they began brainstorming about other discipleship and worship options within the arts. There is a rich musical heritage at OBT, primarily in brass and singing, with dance added several years ago and other creative arts incorporated into character-building programs.
Seeing creative arts offerings expanding in many areas and the heightened interest from kids and their families for other art forms, the corps launched a creative arts program last year. The weekly program gives youth, ages 7 to 12, the opportunity to learn new skills and experience a variety of visual and performing arts.
Currently, 20 children participate, including Salvationist Caleb Sjogren's two sons. They have taken dance lessons and have developed, performed and edited a four-minute video. Caleb, who helped lead instruction on film production, said a lot of time and focus was spent on conceptualizing an idea.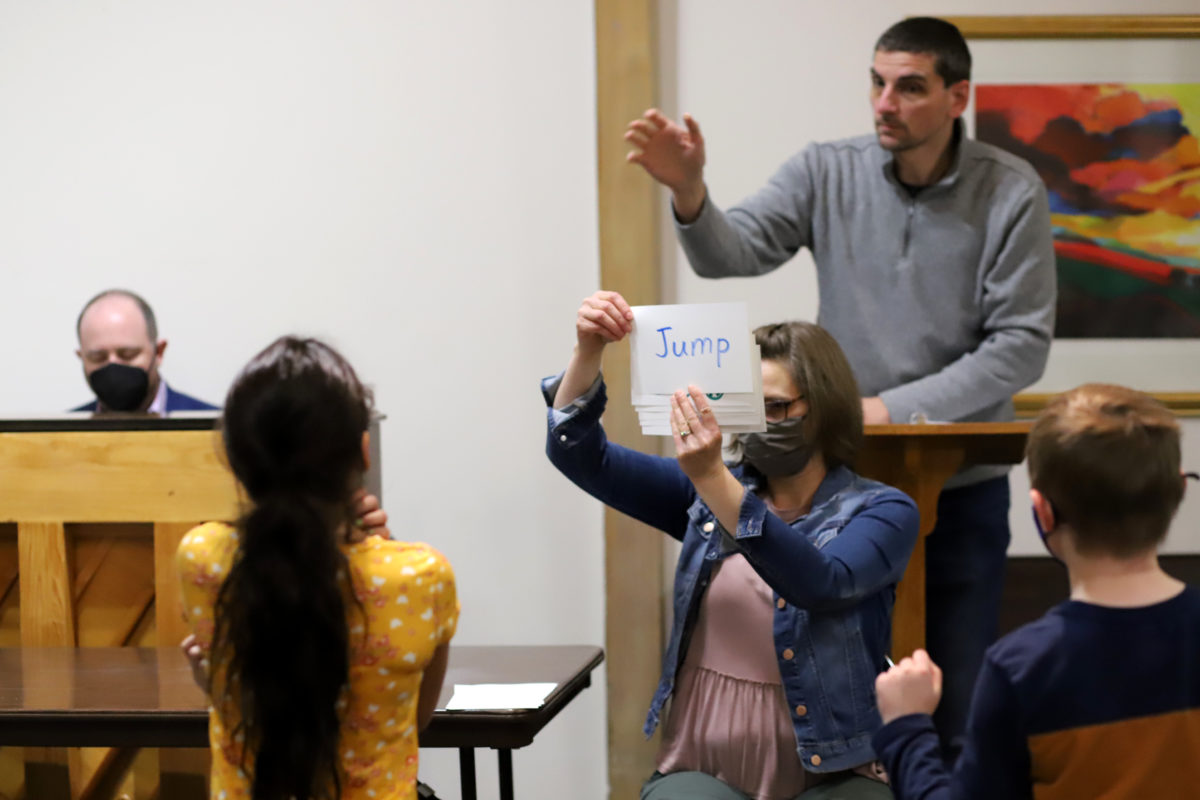 "I think one of the things that everyone saw was just how difficult it is, just how challenging it can be to collaborate," he said. "One of the things we wanted to focus on was that we're all working on this together…so we can create something together."
Lisa Jordan, OBT youth development director, said she is impressed by the children's willingness to try new things.
"We hope by expanding our opportunities in creative arts more kids will find 'their spark' in ways to worship and experience God," Lisa said. "They can try something new and hopefully it prepares them with different skills they can continue to grow as they do."
Last fall kicked off with the options of film production or dance. As Christmas approached these shifted to drama, dance and stage production to present the program "A Very Mixed-Up Christmas." In January, singing became an option again! The children prepared a song for worship and also enjoyed the visual arts.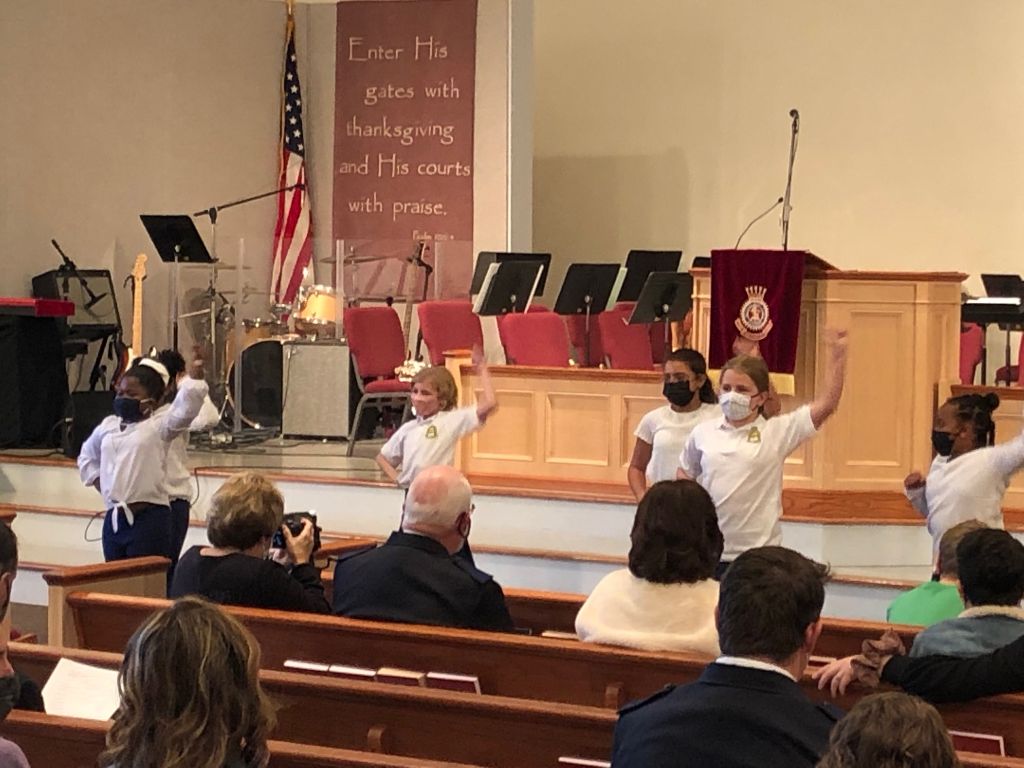 "We are still in the very beginning stages, but moving forward in addition to singing, dance and visual arts we are looking into more drama/theater, ukulele, spoken word, rhythm, recorder, timbrels, AV/production and maybe more! We are currently working to partner with creatives in our congregation who can lead one of those sessions and are excited to see new expressions of worship from our kids," Lisa said.
The new program complements a full schedule for youth at OBT which includes Sunday school, junior soldiers, character-building (moonbeams, sunbeams, explorers, girl guards, rangers), several levels of brass band, and corps cadets, praise band and youth group for the teens.
"We are committed to these kids," concluded Caleb. "To loving them, to training them, to discipling them and to helping them grow into the people God created them to be."