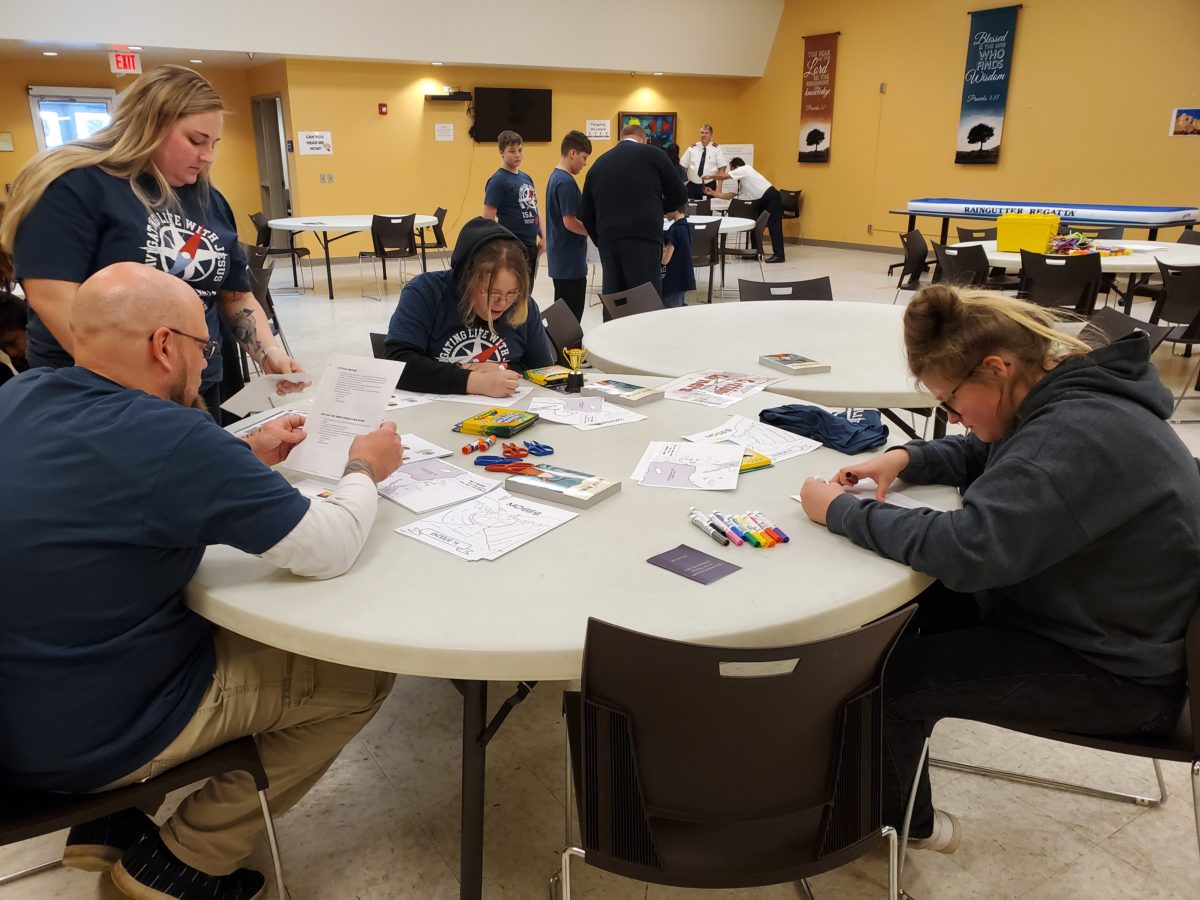 The Hastings, Neb., Corps celebrated the 130-year anniversary of its founding with three community centered events this spring. While the corps is extremely active in the Hastings community, well-known for its social services and emergency disaster response, and corps officer Major Dale Brandenburg appears regularly on local TV and radio stations to share The Salvation Army's mission, the commemoration provided an opportunity to meet more people and let them know about the corps' full range of programs and opportunities.
"For over a century, our corps has been a trusted part of Hastings, responding wherever the physical and spiritual need was greatest," explained Major Dale.
Demonstrating ongoing care for its community, the corps' first anniversary event was a COVID-19 vaccine clinic for Hastings residents that it offered in partnership with Bert's Pharmacy and Nebraska Total Care. Later in the month the Chamber of Commerce recognized the corps' anniversary, and Hastings Mayor Corey Stutte met with Majors Dale and Sandra Brandenburg and issued an official proclamation of March as "Hastings Salvation Army Month."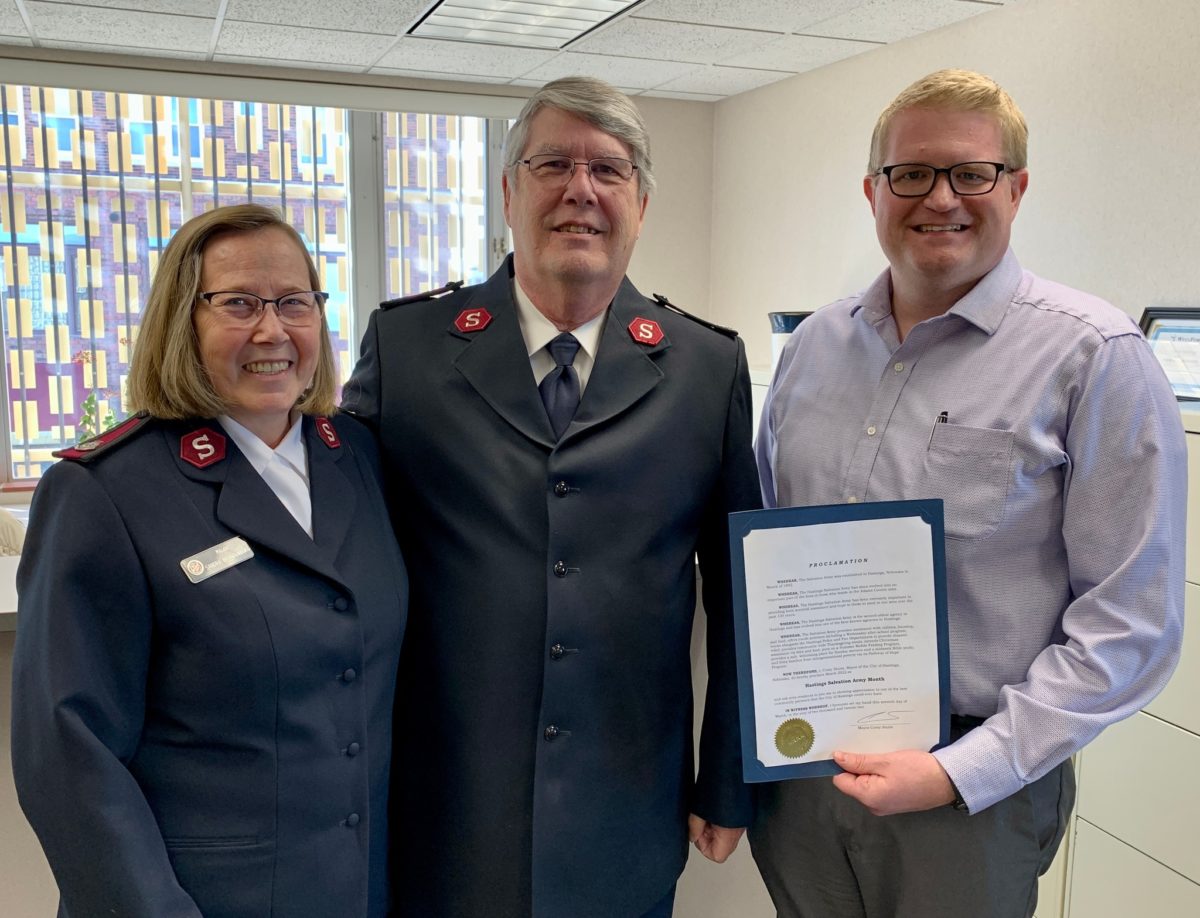 The main celebration included a day of festivities beginning with an open house inviting people to visit the corps and see the recent remodel of the interior, with lunch included and snacks provided the rest of the day.
"A lot of people drive by our building but aren't really familiar with what our corps does or that we are also a church," explained Major Dale. "The open house helped us meet new people and gave us an opportunity to introduce our ministry."
The remainder of the day featured fun-filled events for visitors of all ages, including a carnival with bounce houses in the parking lot and an evening concert featuring the gospel/country group MARK209 from Nashville, Tenn.
"It was a wonderful day and evening of fun, community and ministry," said Major Sandra. "Our concerts, which we try to hold monthly, are well-attended and often bring in believers looking for a church to call home. The great music and fellowship helped us bring more people to our corps and will hopefully strengthen their relationships with Christ."
This summer the corps plans to ramp up its outreach with more gospel concerts. The majors also plan to resume cooking and delivering hot meals to residents in low-income communities, an effort that was slowed temporarily by pandemic regulations.
"Hastings is an incredible place to share God's Word," concluded Major Dale. "It is my hope and belief that the next 130 years will be even better than the first."