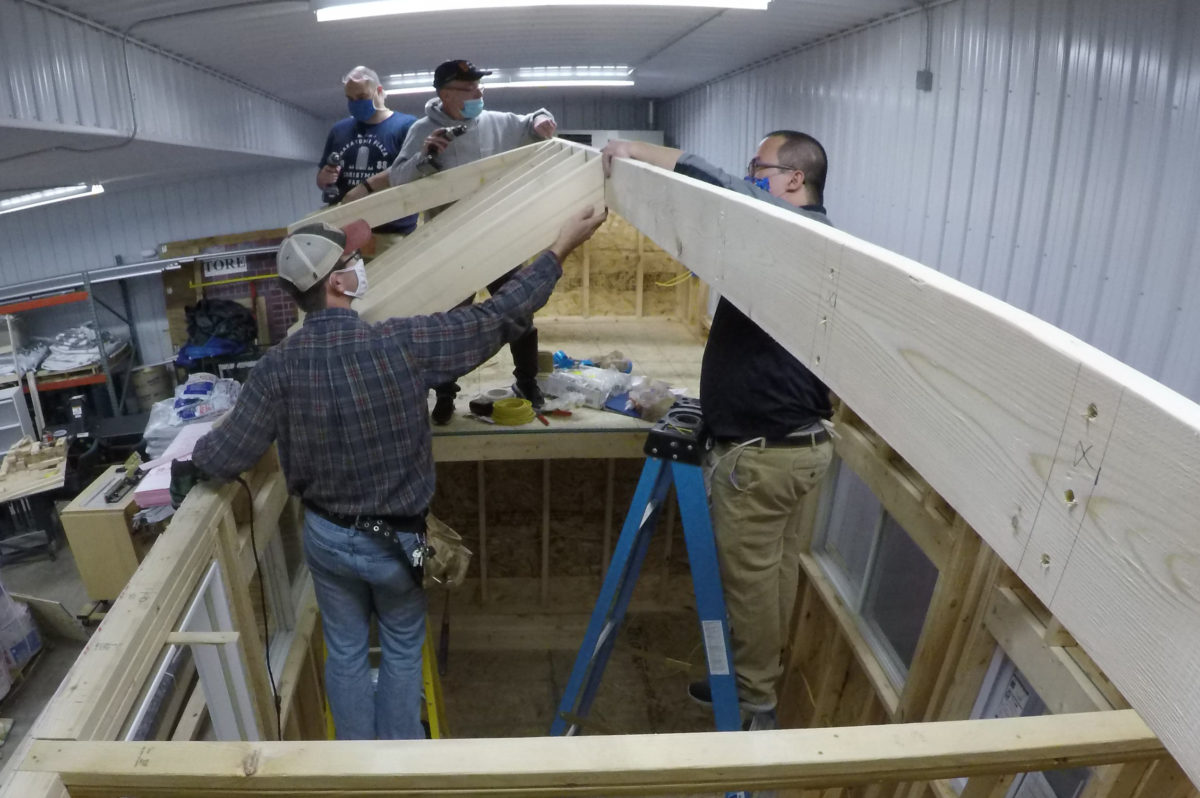 With the goal of bringing men together to share a common interest, learn new skills, build relationships and strengthen faith, Major Matt O'Neil, Green Bay, Wis., area coordinator, developed Men Building Character, a group he leads at the Green Bay, Wis., Ray and Joan Kroc Corps Community Center. The program melds hands-on projects with Bible study and discussion, helping men form bonds of faith as they work together.
"I've always wanted to create a group where I could use skills from my previous career as a contractor combined with the ministry experience I've gained as an officer to build men into the church, to reach them for Christ," he said.
In order to get the program off the ground with funding for tools and building materials, Major Matt applied for a grant from the women's auxiliary and was thrilled when it was approved. Men Building Character's inaugural meeting took place in May 2020.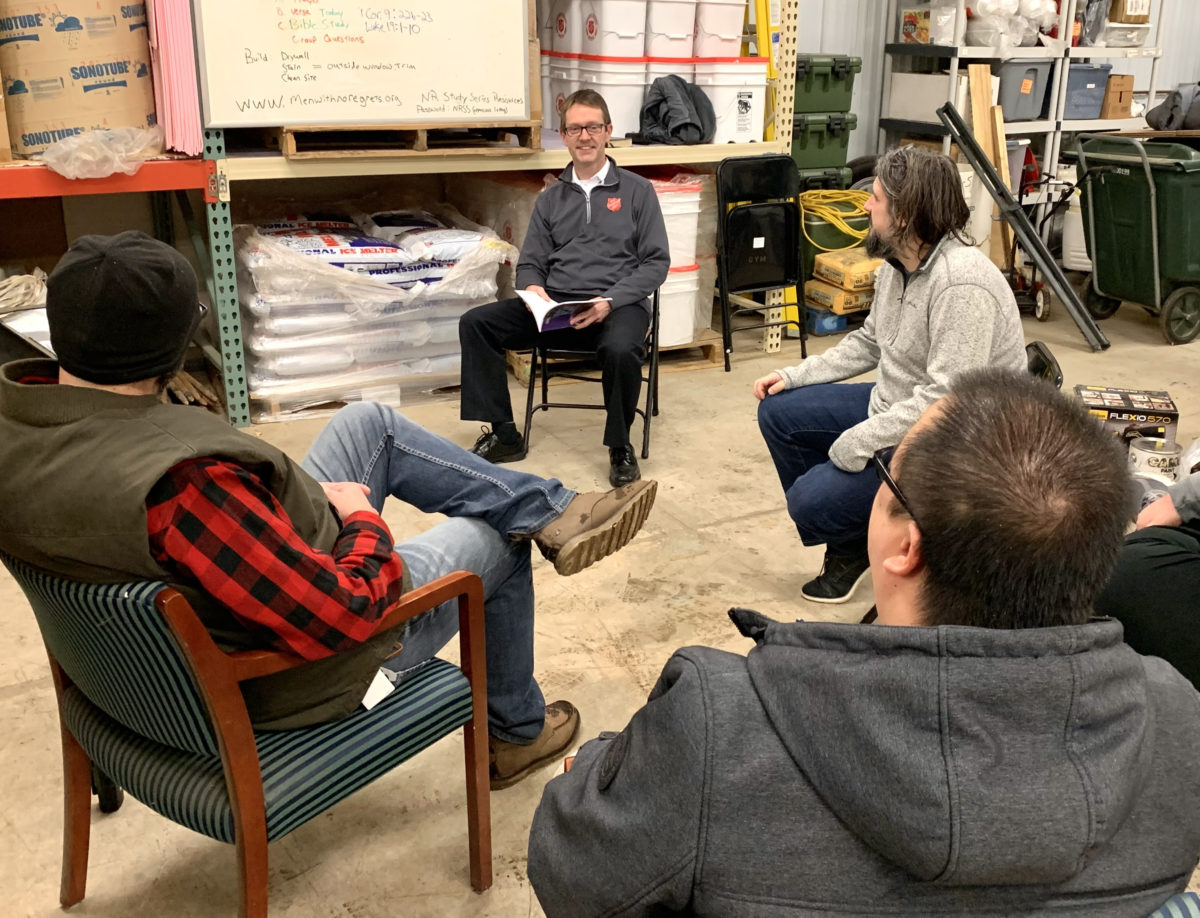 The small group includes Salvationists as well as members and staff from the Kroc, a mix that according to the major helps to bridge gaps for staff by providing a spiritual connection through Bible study and a different experience as a participant, rather than leader, in the program.
"We start meetings with Bible study and discussion, and that discussion often continues as we work," he said. "It's been great to see some of the men go from being pretty closed off to sharing more, and from being uncomfortable using tools to handling them with confidence."
The first project the group tackled was building a tiny house. For more than a year, the men met weekly to build their faith and gain practical skills from working with their hands. In the end, the tiny house was auctioned off, with the proceeds feeding back into the program to fund future projects. Currently the group is working on building a barrel sauna, which also will be sold when it is completed.
"The intent was to build friendship and connection, and have some fun working on a project together," concluded the major. "Then the walls started coming down, and we were able to have deeper conversations. Now sometimes we don't get to the project because we're engrossed in the Bible study!"