by Camerin Mattson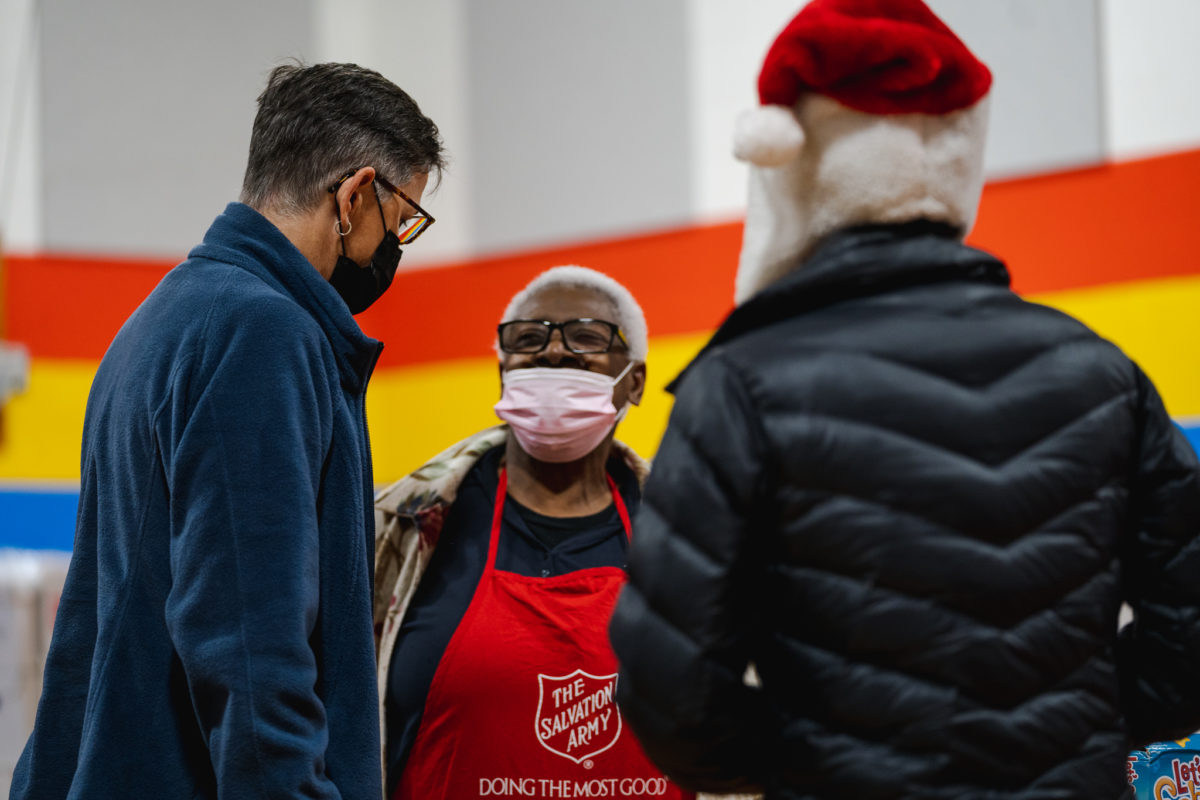 If you've visited the Chicago Temple, Ill., Corps Community Center in the past few years, there's a good chance you've met Corena. Soon after you entered the building, if your temperature was taken by a white-haired woman, equal parts helpful and feisty, you definitely did.
Corena volunteers at Temple Corps Monday through Thursday, five hours a day, usually checking in clients for the food pantry, Christmas gift distributions and other events. She ushers them through the latest COVID-19 safety protocols to keep everyone safe and does the same for special events and church services on the weekends as well.
Besides the fact that Corena likes "helping other folks," she's also rather fond of the commute to Temple Corps. It's maybe a dozen steps. For the past 12 years, she's lived at Booth Manor, The Salvation Army's subsidized apartments for seniors on a fixed income, located right next door to the Temple Corps. But don't tell Corena she's a "senior;" at 78 she still goes dancing at least once a month.
A lifelong helper, Corena spent 25 years as a homecare worker, another nine years caring for her sister after she had a stroke, and the last three doing whatever's needed at the corps in Chicago's West Loop neighborhood.
"Oh, my goodness, we could not do it without her," said Captain Denesia Polusca, corps officer with her husband, Captain Norman. "Besides my husband and me, we have one other employee."
In addition to welcoming people to the building, Corena helps with the food pantry, cleans the bathrooms and is quick to lend a hand with other needs that she sees. "She has a great heart," Captain Denesia said.
But don't go gushing about that to Corena. "This keeps me busy," she said of her decision to volunteer at corps. "We have a good time. We eat together; we laugh. The Salvation Army is good people."