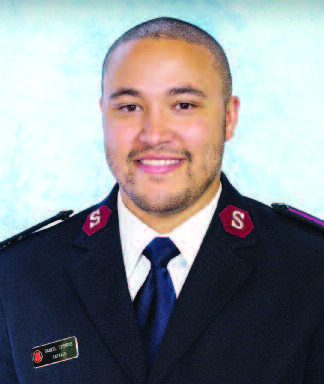 by Captain Daniel Simmons
When I was growing up, my family made our way to The Salvation Army for help with necessities. We did not realize we would receive something greater than a place to sleep and food to eat, but that's what we got.
The people at the corps didn't force programs on us or attempt to get us in their pews on Sunday. Instead, they reintroduced us to Jesus and invited us to be part of a beloved community—no strings attached. This community, known as the Church, has its foundation on Jesus and His teachings of love and support. As I navigate the Word of God, this notion of community continues to reveal itself.
God created us to be in community. Hebrews 10:24-25 (NIV) states, "And let us consider how we may spur one another on toward love and good deeds, not giving up meeting together, as some are in the habit of doing, but encouraging one another— and all the more as you see the Day approaching."
The programs and services The Salvation Army provides are an extension of this beloved community. They enhance it and serve as a point of connection to others we can welcome and support, where they can feel at home.
Regardless of where someone may be, there is no place like home. Young people yearn for a place they can call home—a place of safety, support, accountability and trust. They desire for someone to care for them consistently, expecting nothing in return.
Jesus said it best in John 13:34-35 (ESV): "A new commandment I give to you, that you love one another: just as I have loved you, you also are to love one another. By this all people will know that you are my disciples, if you have love for one another."
As disciples of Jesus, we are part of the Body of Believers and have an obligation to reach the lost and broken to invite them into the community of God.
Regardless of your age, you have value not because of the service you provide, the work you do or even your potential but because you are created in God's image and He loves you. He has said you have value, and His word is absolute.