by Mark Bender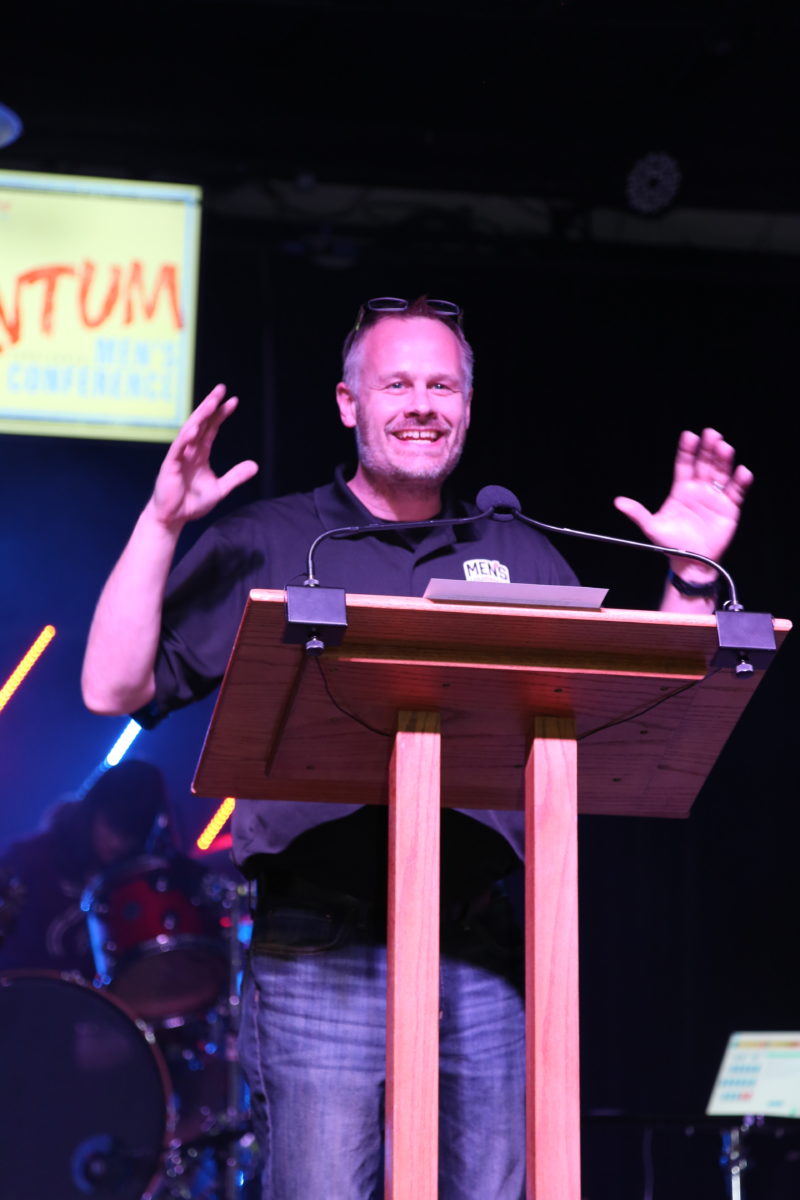 What happens when 575 men—plus more than 200 virtual delegates— gather with anticipation, ready to worship God and expecting to hear from Him? God reveals himself in a mighty way! Isaiah 43:19 says, "See, I am doing a new thing!" The territorial men's conference, MOMENTUM 2022, the first large in-person gathering in two years, challenged men to discover new ways to impact their families, corps and communities for Christ.
"The weekend was a fresh reminder of how vital the body of Christ meeting together is to our faith journey's development," said Captain Michael Sjögren, territorial men's ministries secretary.
Motivational speaker, author and pastor Steve Carter spoke about how the world labels men, but the labels are not of God. "Forget the former things; do not dwell on the past," says Isaiah 43:18 (NIV). Men were moved to surrender and leave those labels at the cross and claim their new identity in Christ.
Delegates were given an opportunity to attend one of four breakout sessions on Saturday morning. Each provided tools for building momentum in growth opportunities both personally and in corps and communities.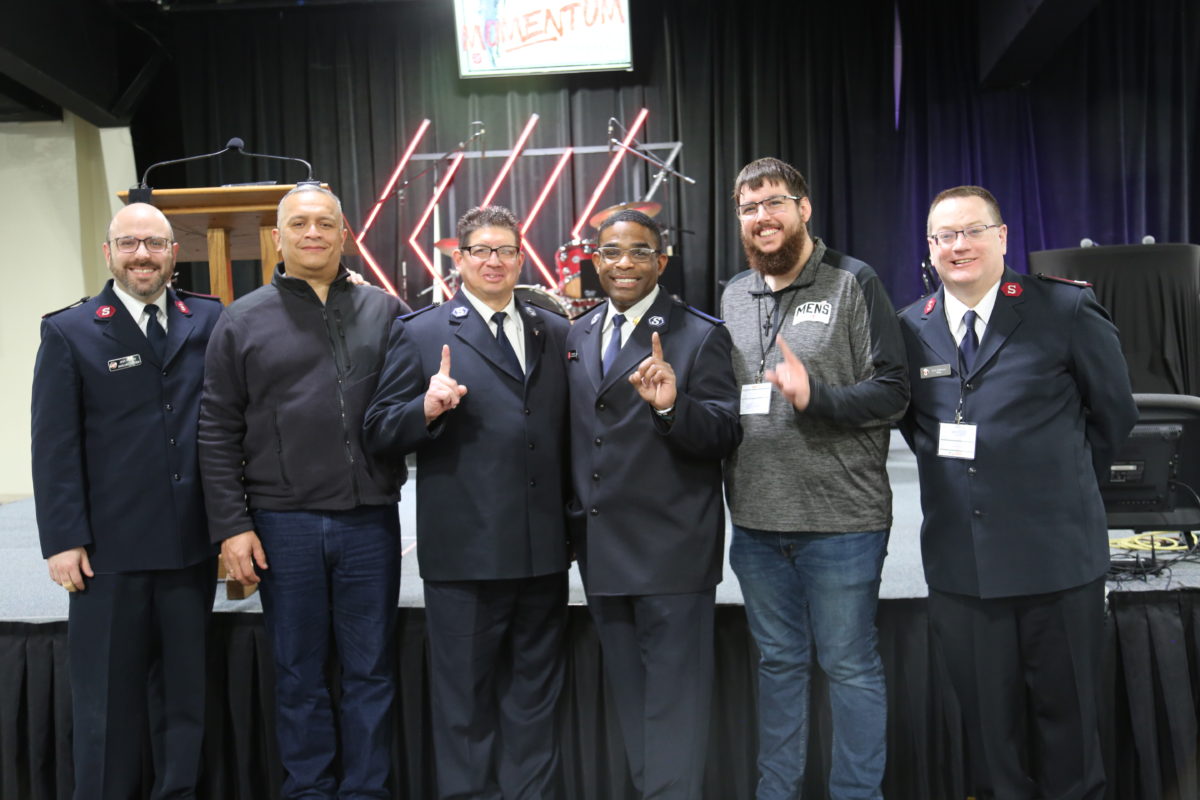 Master storyteller and self-proclaimed "Hope Dealer," Carlos Whittaker brought both levity and poignancy to living life intentionally as a Moment Maker.
"You just have to be aware—of your surroundings, the people you encounter, the things that interest those important to you, the opportunities that present themselves—and be prepared to seize those moments and see lives changed," he said. He also challenged listeners to discover the root of the struggles that hold them back so they may truly experience the fullness of our salvation.
Saturday afternoon brought much needed time for relaxation and recreation. Through tournament and noncompetitive games, men enjoyed camaraderie and fellowship. New to the conference was an opportunity to participate in SA Gaming. Everyone seemed to find their way to Trade Central's conference store that offered a whole new line of affordable apparel showcasing the new men's ministries territorial logo.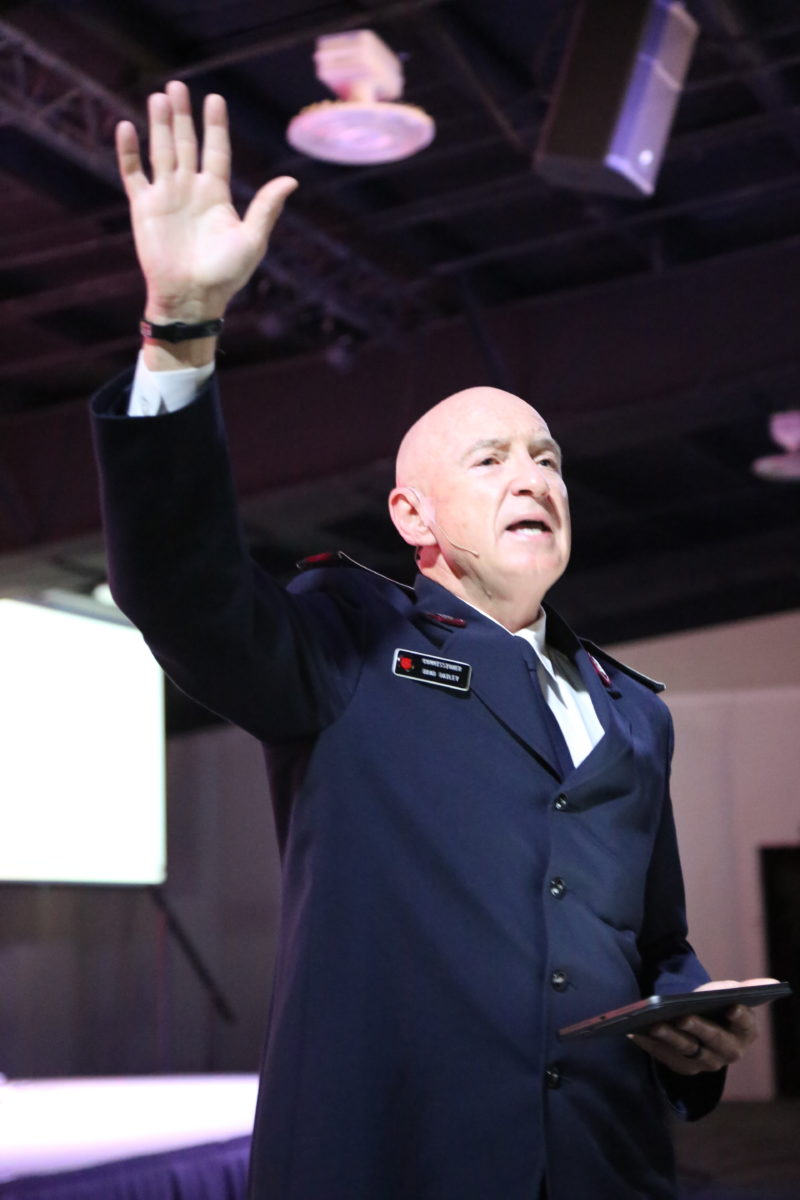 Each main session began with a time of thoughtful and intentional worship and praise led by the Territorial Worship Collective. They provided a variety of musical genres, hymns and contemporary songs which spoke to men from every walk of life and led them into a time of authentic adoration.
Testimonies by Carlos Chacón (Rockford Temple, Ill.), Cadet Camon Landry (College for Officer Training) and Theo Coleman (Chicago Englewood, Ill.) spoke of God's relentless pursuit, their surrender to the lordship of Jesus Christ, and the Holy Spirit's power to transform their lives. Vessels of God's grace and redemption, each of these men is doing their part to grow God's Kingdom.
A man and/or a men's club was recognized from each division during the main sessions. They were celebrated for their innovative ministries, particularly during these past two years, as well as their consistent service and outreach within their corps and communities. It is hoped that the recognition of these men and clubs and their accomplishments will help to build momentum for others who are looking to grow their ministries.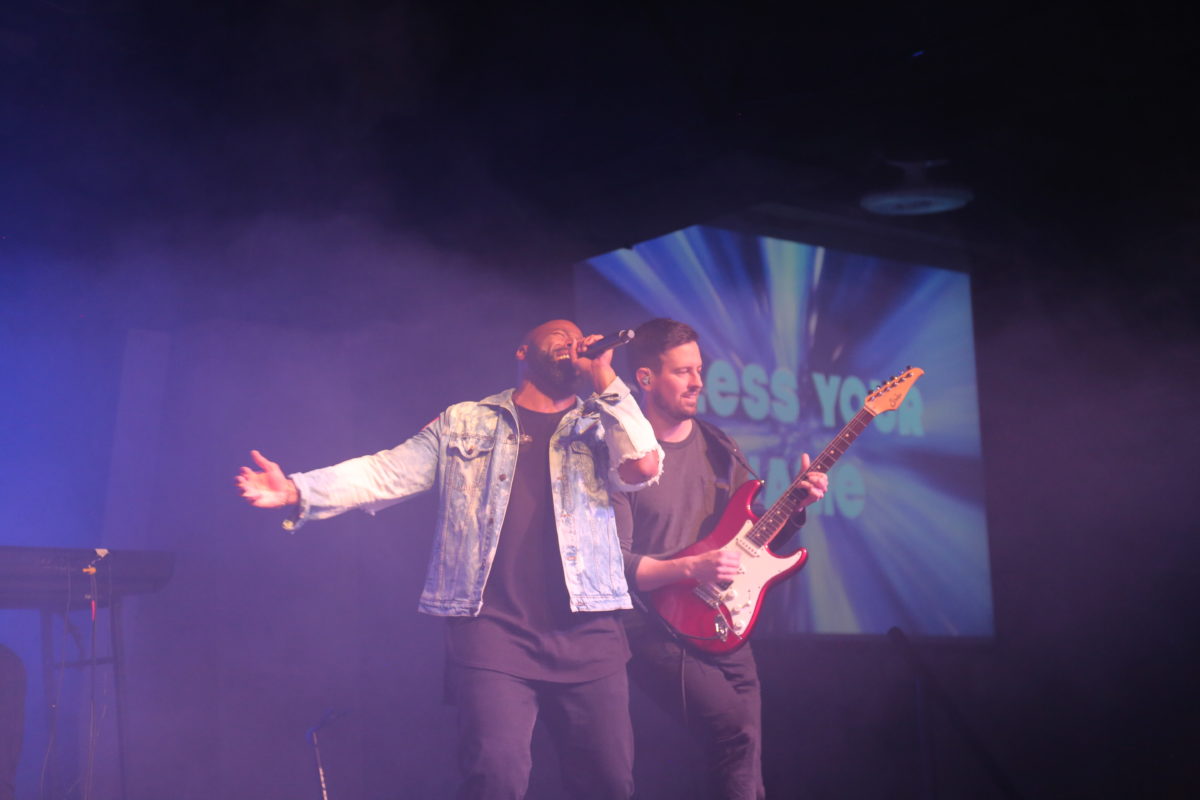 Lt. Colonel Paul Smith, assistant chief secretary, summed up Saturday night's session: "This was not just a concert; it was a worship experience." Singer/songwriter Anthony Evans, Jr. and his band not only sang and played incredible music, but Evans spoke transparently about his own struggles and how God has been working in his own life.
The auditorium was in awe of his a cappella rendition of, "How Great Thou Art," with tears flowing from men who have experienced the goodness of God.
Delegates had the opportunity to join other men from their division in the Sunday morning breakout session to discuss the question "Now what?" in preparation for going back to their homes. They considered the ways the weekend had challenged them and talked about potential "new things" God is inviting them to and what first steps are needed to build momentum in the work God already is doing or will do through them.
Territorial Commander Commissioner Brad Bailey tied the weekend together, focusing on the cross and that true momentum can only be experienced through salvation. Delegates also were challenged to seek unity and reconciliation as the body of Christ.
Captain Michael concluded, "The weekend ushered a Holy Spirit guided and empowered wind in our sails that will build momentum throughout our territory."