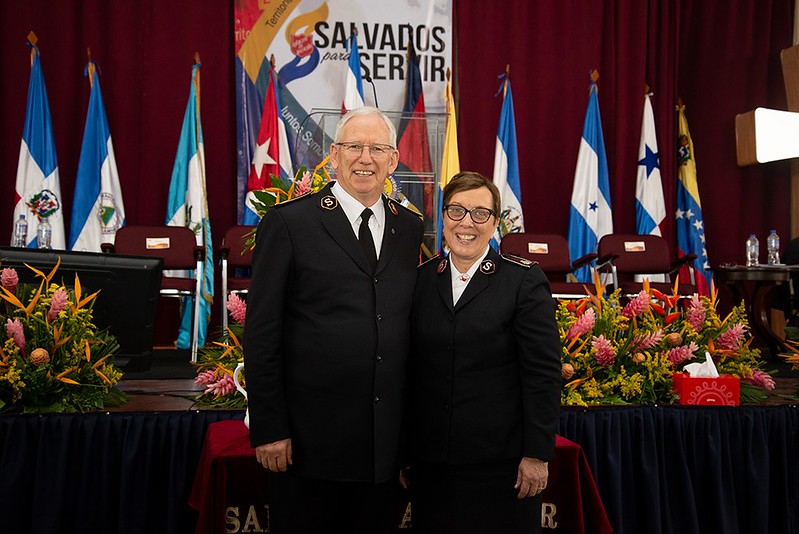 Following a long time apart due to the pandemic, the people of the Latin America North Territory rejoiced at being joined in worship for their aptly themed congress, 'Together we are stronger'. An added blessing to this reunion was the visit of international leaders, General Brian Peddle and Commissioner Rosalie Peddle.
There is a deep joy that characterises the Salvation Army in Latin America North. During their visit, the General and Commissioner were not only witnesses to this joy, but active participants in it! The international leaders enjoyed many triumphant displays of singing and dancing, including celebratory offerings from the territorial timbrels brigade and the Panama divisional brass band.
The General and Commissioner shared and ministered to Salvationists with ranging backgrounds and cultural contexts. Men, women and young people journeyed from across ten countries in the territory to attend various meetings, joining together in the welcome and celebration meetings.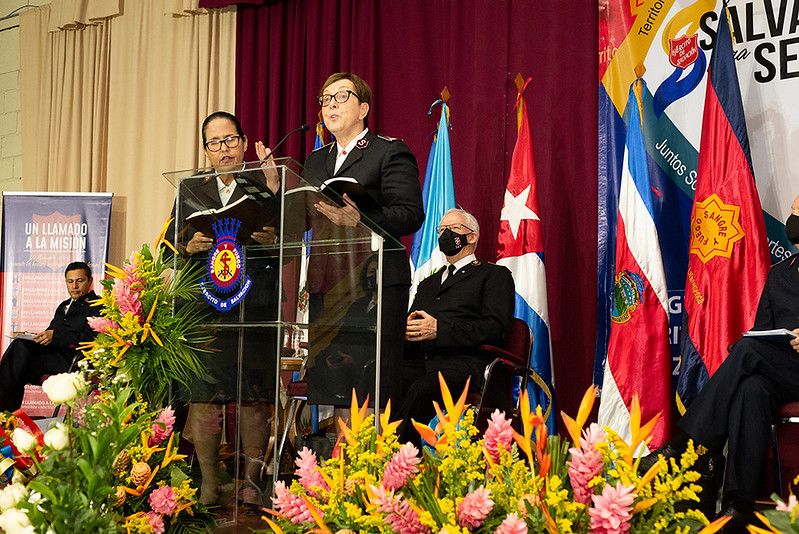 It was in an atmosphere of fun and celebration that the youth of the Latin America North territory welcomed the international leaders. As well as presentations of song and dance, the youth had the opportunity to share in a live interview with the General and Commissioner.
A particularly exciting occasion was the thanksgiving for 50 years of the Salvation Army in the Venezuela Region. This celebration inspired an evening of cultural appreciation, where each country within the territory – Panama, Costa Rica, Cuba, Venezuela, Guatemala, Colombia, El Salvador, Dominican Republic, Honduras and Nicaragua – offered its artistic expression, delighting all who were present.
Another highlight was the General's enrolment of 18 new soldiers and nine junior soldiers. In this same holiness meeting, the General implored, 'We need an Army that is ready. We need an Army that bends its knees and prays. We need an Army that opens its heart to purity, to holy living and to fighting the battle for salvation.' During this time of worship, over one hundred seekers passed to the altar for salvation or consecration, with some Salvationists present offering for Salvation Army officership.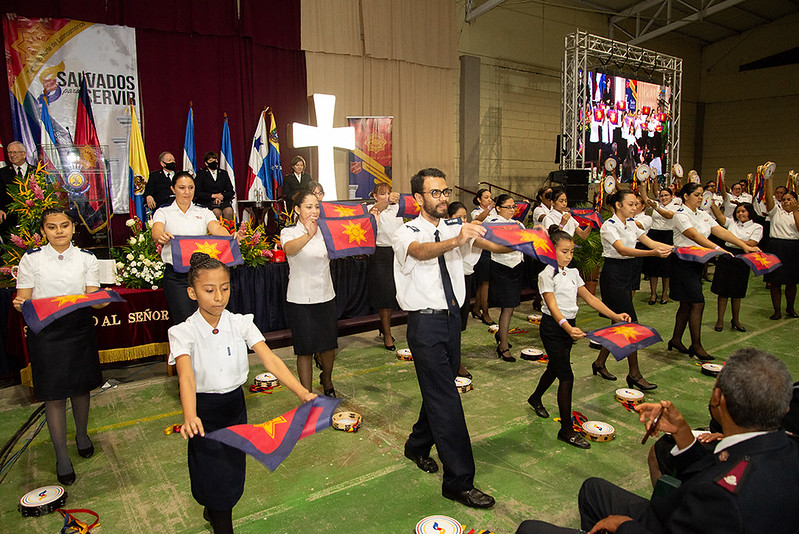 'God is good all the time, and this visit of the international leaders has been of great blessing to our territory,' shared Commissioner Merle Heatwole, Territorial Commander for Latin America North. 'We thank God that through the visit of the General and Commissioner Peddle we are inspired to renew and move forward in this century, but with the same purpose remaining: the salvation of souls.'
Report by Major Javier Obando and IHQ Communications.