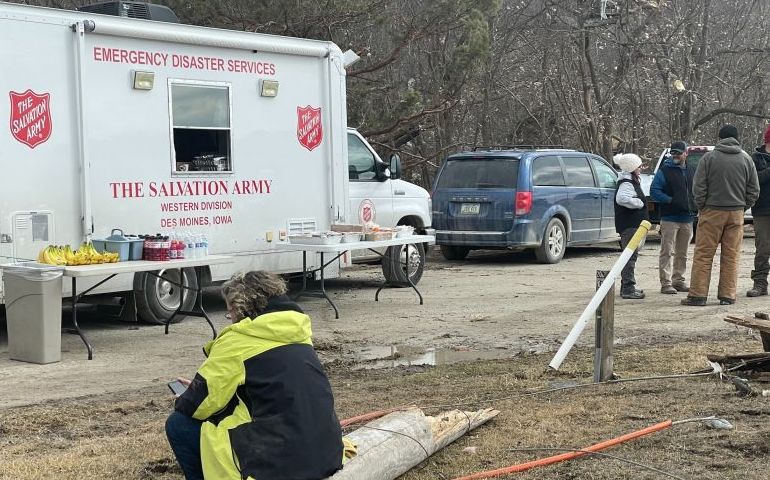 The Salvation Army Western Division and Des Moines Capitol Area Coordination have activated Emergency Disaster Services (EDS) personnel to respond to the overnight tornado outbreak in Central Iowa that caused loss of life and damage to several areas concentrated within Madison County.
They are currently providing hydration and snacks to people involved in the clean up efforts and have dispatched officers to provide ministry services to families who were directly affected, as well as the community at large. The Salvation Army is working in conjunction with local emergency management services and community partners to meet the needs of people who were displaced and will need assistance going forward.
To make a financial donation and support our efforts, please go to: salarmyiowarelief.org.