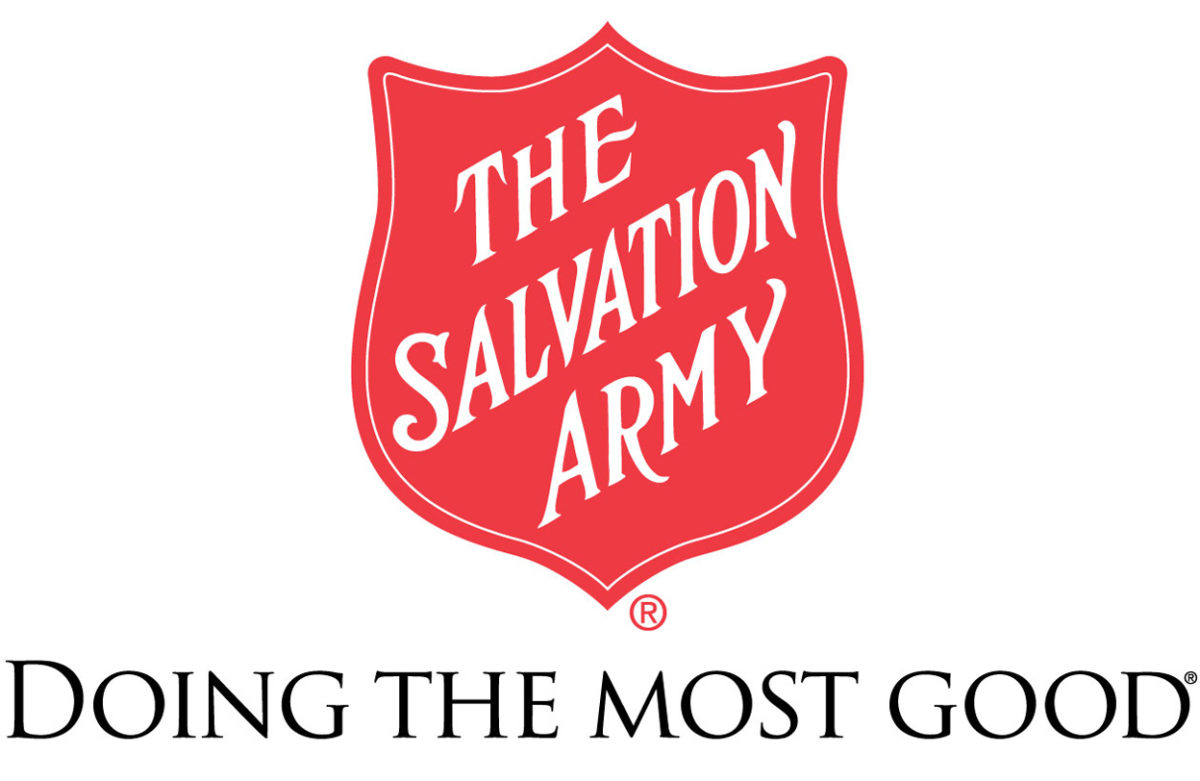 This page was updated with new information on 1/10/2022. Read below to learn the latest on Project Advance.
1/10/22 – Learning more about Project Advance, the Central Territory's milestone reorganization, with Assistant Chief Secretary Lt. Colonel Paul Smith and Territorial Program Secretary Lt. Colonel Jonathan Rich.
For those who are new or missed previous coverage, why are we doing this?
Smith: At its heart, Project Advance is about embracing mission advancement and maximizing resources. Jesus said: "Where your treasure is, there your heart will be also." For me, that means if we want to see lives and communities transformed, we will invest more of our people, finances and service in local ministry than in administration.
Rich: It's incumbent upon any organization to constantly assess its effectiveness relative to its mission. The Salvation Army has enormous public trust, and we owe it to all of our stakeholders to make sure we are structured and poised in such a way that we can, in fact, do the most good for the most people with the resources entrusted to us. We are doing this to advance our mission of preaching the Gospel of Jesus Christ while meeting human needs in His name without discrimination.
Similar restructures have happened all over the Army world including most recently in the USA Southern and Western territories and in Australia where they contracted a whole territory to reallocate resources for more missional impact.
One reason cited for the need for change was accumulative mission drift. What is that? How does reorganization hopefully counter it?
Rich: I think over time our administrative structures became somewhat "overgrown" at the expense of putting our best resources to work at the local level. More than anything we are looking for opportunities to provide more resources to the field/frontline where we can have the greatest missional impact.
The division which will combine nearly all of Michigan will have 46 corps, and the geography for what has been the Western Division will cover quite a spread. How will these uncommonly large commands be managed?
Rich: They will not be uncommonly large compared to other territories. In the Southern Territory, for instance, Texas is a single division with more than 50 corps and five area commands…The area command structure in the South and West makes it possible to have larger divisions without the loss of leadership and support that is needed for field operations to be effective.
Smith: Area commands will provide care and support for the people, corps, institutions and communities. Again, we are learning from other territories which have a greater number of corps and even larger geographic service areas.
What is the process for naming the four divisions?
Smith: The divisions impacted are seeking suggestions from people within their divisions. We want the names to bubble up from the divisions rather than being imposed by Territorial Headquarters.
The last two years have drawn attention to underserved, urban communities. How will the reorganization improve or increase service in these areas?
Rich: The most impactful change of our reorganization has to do with an increased focus on leading the work of The Salvation Army in the urban centers of the Midwest. By moving to an area command structure in our cities vs. a divisional headquarters (DHQ)-centric structure, much more dedicated leadership will be focused on local urban ministry. Area commanders and corps officers in our cities will form a missional team with the primary objective to impact the city or region for Christ. This takes focused attention and dedicated resources at a level we haven't seen in the Central Territory.
Are corps closures and mergers planned?
Smith: We continue to look both strategically and prayerfully at local ministry expressions and their effectiveness. A number of corps have been right sized or have transitioned to other ministry models throughout our history. On the other hand, we've also planted new corps when interest, need and resources point to success.
Rich: We're always looking at where we can be more effective and sustainable as a full corps operation, and where it makes sense to transition to a service center that can still offer holistic ministry without the need for a high level of resourcing…There are exciting new models producing fruit for God's Kingdom. For instance, the Heartland Division has piloted "360 Life Centers" where people are ministered to with Gospel-centered wraparound services. And in the Wisconsin/Upper Michigan Division, Bread of Life Centers have advanced our mission in transformational and sustainable ways.
Many Salvationists hold camps near to their hearts and are probably wondering if and how camping ministry will be affected. What's happening and why?
Smith: Camping ministry is dear to my heart as well. We have a long history of lives changed through our camping ministries. However, changes in our society, lengthening of school year and the pandemic are forcing us to strategically consider the best way forward for our camping ministry and facilities.
Rich: To fully study every aspect of our ministry for greater effectiveness, camping has to be in the mix. We currently own and operate 12 camps in the territory [10 divisional camps, one in Wichita and one in the Black Hills]. We are asking the question, "Is it possible to operate camps at a high level of missional effectiveness and financial sustainability by resourcing fewer than 12 camps?" If the answer is "no," then we won't reduce the number of camps. If it is "yes," then we must responsibly consider the possibility.
Will the reorganization affect programs like music and the creative arts? If so, how?
Rich: We have a group considering ways to advance our effectiveness in music and creative arts with fewer divisional headquarters (DHQs). We believe restructuring permits us to consider new ways to be more effective and more diverse in our expressions.
What will happen to the divisional headquarters (DHQ) buildings in Grand Rapids and Peoria? How about the officers and employees at those DHQs?
Rich: As far as buildings go, the territorial property department is doing a full assessment of the two DHQ buildings to determine if they are needed. The initial findings are because we currently run significant programs out of the Peoria and Grand Rapids DHQ buildings that, more than likely, we will keep them. Officers who are no longer appointed to DHQ will receive new assignments and most, if not all, professional staff will continue to serve in ways that will further advance our mission.
Smith: Since both the Grand Rapids and Peoria DHQs are part of a campus, there is no plan to sell those buildings in this implementation. We will be working with those divisions to consider what programs and personnel could go into the spaces which become open during the transition.
Concerning the employees and officers, in order for these locations to be successful as area commands, they will continue to need personnel to provide leadership and support in the areas of administration, community relations and development, finance, program and social services. The divisions and workstream groups are looking closely at the need, the workload, and available personnel for the purpose of developing mission strategies which will best serve their communities efficiently and with the right balance of support.
If we're not closing buildings, still needing most employees and adding area commands, where do we see savings to push out resources to frontline ministry? Would you briefly explain?
Smith: We anticipate restrained savings in operational efficiencies and increased personnel reallocation resulting from the territorial reorganization. However, we do anticipate an increase in efficiency, local community support and officer recruitment resulting from greater local focus.
Rich: The first phase of the reorganization is a bite-sized approach to what we believe will be a more impactful change in the future. Reorganizing to eight divisions is a small step; moving to an area command structure across the territory is a big step.
To fully realize the benefits of these changes, future steps will be needed to free up more officers for frontline ministry, to streamline business operations, to evaluate and liquidate underutilized property assets and to make sure every resource (assets and personnel) is redeployed for field/frontline impact.
What preparations are being made for implementation of the change on July 1?
Smith: The Project Advance workstreams and steering committee are regularly meeting and making recommendations to Territorial Leadership on the implementation details of transforming into eight divisions. Additionally, Territorial Headquarters (THQ) departments—program, community relations and development, finance, social services, legal, property, information technology, etc.—are working with the impacted divisions to ensure our processes, systems and infrastructure are prepared for a smooth transition.
How should Project Advance encourage the average soldier in a corps? How can they engage?
Smith: Every soldier can be encouraged by the unwavering desire for increased focus and investment in local Salvation Army ministry, service, positive community involvement and transformational impact. We pray we will see more people becoming more like Jesus as we serve without discrimination in Christ's name.
Rich: They can rest assured we are looking for ways to better resource our frontline ministries which are, by definition, at the corps level. We are asking all soldiers to pray and stay informed and look to be personally engaged as we regularly communicate progress.
Through July 1, we welcome input from soldiers, employees, advisory board and auxiliary members and other donors and volunteers, as well as officers, through the dedicated mailbox: [email protected]
_________________________________________________________________________________
Territory's reorganization announced
12/9/21 – In a world that needs the demonstration of Christ's life-changing love and grace more than ever, the Central Territory is poised to serve stronger and more effectively with its upcoming reorganization on July 1, 2022.
"The Salvation Army has an unprecedented opportunity to provide Gospel-centered, transformational ministry at a scope and level like never before," said Territorial Commander Commissioner Brad Bailey. "Our goal is that the organizational changes and operational efficiencies that will be implemented will enable The Salvation Army's denominational and practical ministries to continue to grow in scope and impact."
Resulting from a comprehensive two-year process of review and analysis, the plan calls for the realignment of divisions resulting in a total of eight divisions to better advance the mission. In addition to the shift in divisional boundaries with fewer headquarters and the realignment of corps, Project Advance calls for the creation of additional area commands and coordinator offices to provide dedicated attention to holistic mission in larger cities and surrounding area corps while releasing divisional staff to provide support and encouragement to outlying areas of the division.
"The vision is that all corps ministry within these new structures will be better positioned and empowered to reach their potential in the areas of evangelism, discipleship and Christ-centered social services," said the territorial commander.
The reorganization will release resources for corps plants and new ministry expressions and provide additional officers for frontline appointments. It also will provide the ability for a consolidated, united approach with state and local partnerships.
"We're taking all steps possible to push resources—both financial and personnel—closer to where ministry is taking place," said Assistant Chief Secretary Lt. Colonel Paul Smith who has overseen Project Advance.
According to the announcement, most of what takes place in corps, divisional headquarters and territorial headquarters will continue, and the majority of the employees who serve and support the organization's ministries will still be needed.
Moving forward, divisions will identify underutilized corps operations and the right size of ministries for locations for a more positive impact of the overall divisional footprint and to better identify financial resources for redistribution to new ministries and program initiatives.
Supported by the management consulting firm Group Newhouse, Project Advance workstream groups in personnel, programs, asset management and operational efficiency and the steering committee are working with the divisions and corps in preparation for a smooth unification.
_________________________________________________________________________________
10/8/2021 – An update on the territory's restructuring process
As the territory continues to explore reorganization options to better advance the Army's holistic mission in the Midwest, a Steering Committee composed of officers, soldiers and employees from different divisions and organizational levels has been created to provide direction, oversee development, and make recommendations to the Territorial Cabinet. The Steering Committee will review the findings of newly created Divisional Workstreams in the areas of personnel, funds, assets, programs, and operational efficiency.
"We are confident these five pillars will allow us to enhance our missional advancement and effectiveness throughout the territory," said Commissioner Brad Bailey, Central territorial commander.
Like the Steering Committee, the workstream groups are composed of officers of different ranks, soldiers and employees with expertise and experience. They are refining and building on the work of the Territorial Reorganization Task Force, providing additional research and insights on ways to better support frontline ministries to advance missional objectives. This will help ensure that underlying tenets are sound before pursuing any possible reorganization efforts.
The management consulting firm Group Newhouse continues to work with the territory in this process. In September a Town Hall Meeting with all active officers was held on Microsoft Teams where the territorial commander gave an update and a supporting panel answered questions which were submitted in advance and during the meeting through chat.
The meeting is part of a commitment to transparent and two-way communication which also includes the opportunity for officers, soldiers and employees to share their thoughts, concerns and suggestions for Project Advance by writing [email protected]
It is anticipated that an announcement will be made in January with implementation in June.
"I want to reiterate that we are going through this process for one reason and one reason only: to strengthen God's Army for His glory and the good of those He has called us to serve holistically," concluded Commissioner Bailey, who has asked for your continued prayers for the Lord's leading in this process.