by Captain John Woodard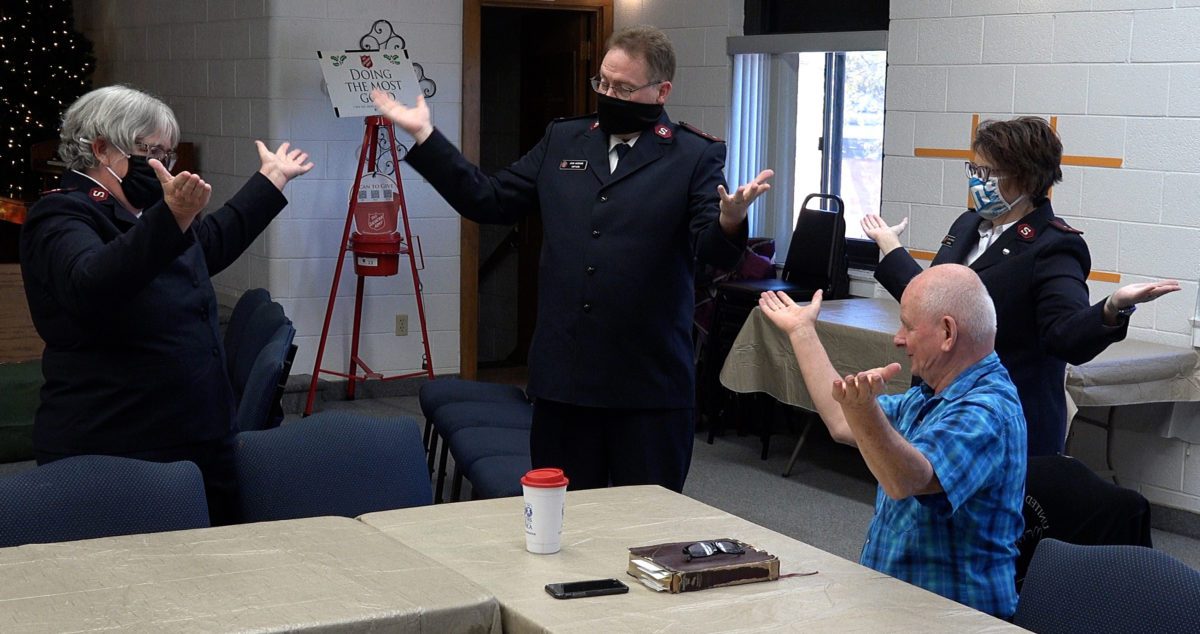 When my wife, Faith, and I were appointed to the Minot, N.D., Corps in November 2019, we found a very small congregation. In fact, on our welcome Sunday there were only four of us. It was like starting a corps from scratch. We began to pray that God would bless our little congregation. Soon, He began to speak to the hearts and minds of people searching for a church home in our city.
About three months later as we were enjoying worship together in Sunday school, the door opened and in walked two small children with an older child. We greeted them enthusiastically. Much to our amazement in walked the mother and father, grandmother, uncle and five more children ranging in age from toddler to teens. God had begun answering our prayers. Since then, we have been joined by three single men, a married couple, and two more families. We are now outgrowing the building.
One of the challenges we have had with our newly formed congregation is helping them to learn and trust God's Word. Right before COVID-19, we had begun speaking with Major Jo Langham of the territorial corps and community mission department about bringing Walk Thru the Bible to our corps. Once travel restrictions ended, we continued those discussions, and recently she was able to come share this wonderful program with our people. Although at the last minute many members of our congregation were sick and quarantined, those who attended found Walk Thru the Bible to be extremely helpful as they learned the timeline of the Old Testament and how it all points toward Jesus. We look forward to walking through the New Testament together with all our corps members in the future.
We believe in the power of prayer, and we make it a focus in our ministry and our congregation. John 14:14 (NKJV) says, "If you ask anything in My name, I will do it." Glory be to God.