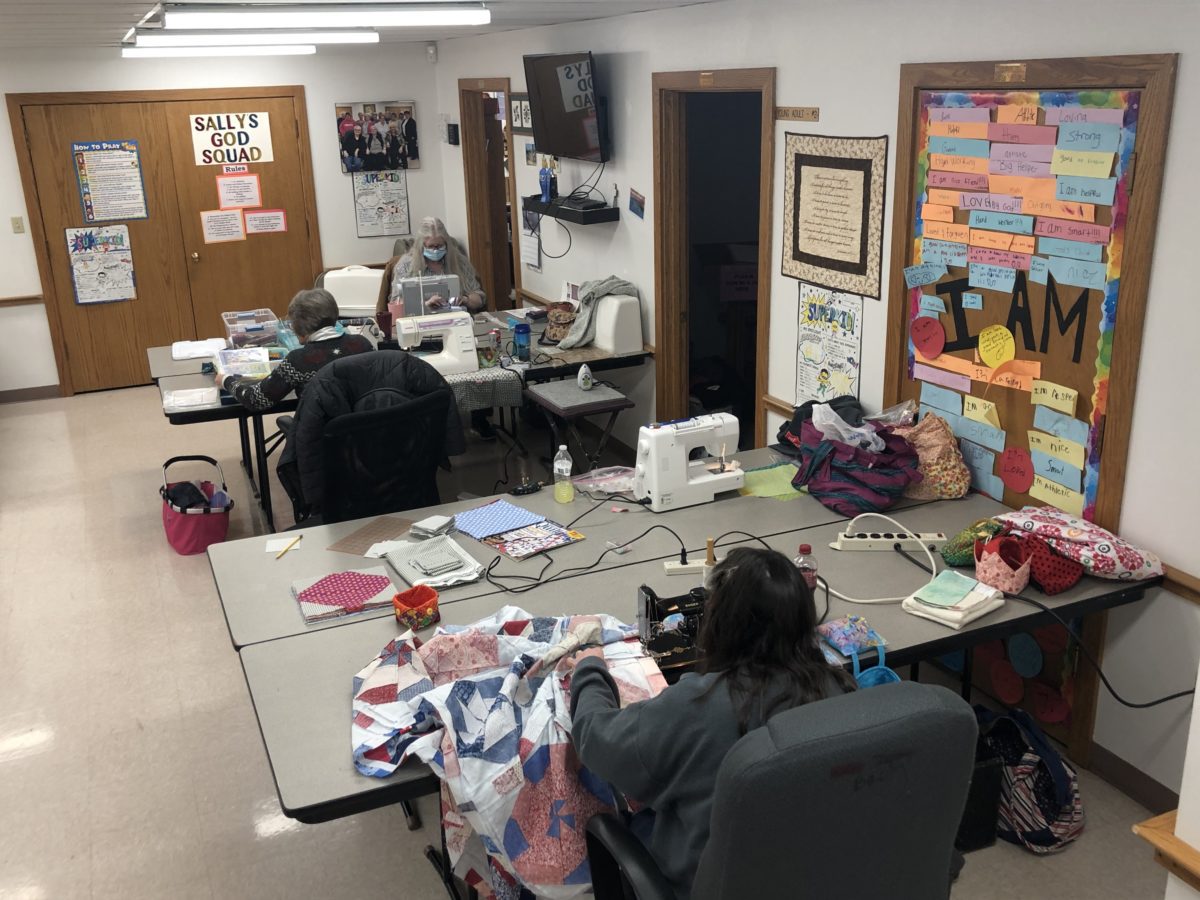 A mainstay of the Newton, Iowa, Corps for more than a decade, Quarter Inch Quilters found purpose and belonging with the arrival of Captain Janelle Cleaveland as their corps officer in 2017. Her goal to rebuild the group and remind women they are loved and valued resulted in a growing fellowship which now boasts 22 members. Each member works on her own quilt, whether for themselves, friends or family members, as well as quilts for the corps to auction.
The word that best describes the dynamic of the group, according to Laurie Wallace, president of Quarter Inch Quilters, is "fellowship." The members are highly committed and enthusiastic, attending meetings at the corps every Thursday from 1:00 p.m. – 7:00 p.m. and every third Thursday from 10:00 a.m. to 7:00 p.m.
"The women love coming together every Thursday to quilt and to have fellowship that they wouldn't all have if it wasn't for this group," said Captain Janelle. "I have learned a lot from them—and not just about quilting! They are a great group of women who love one another and love The Salvation Army."
The quilters' commitment and passion for the craft is demonstrated by their success in the local auction fundraiser. Every year this fabulous women's ministries group hosts a chicken noodle supper with a quilt and basket auction. In 2019, Quarter Inch Quilters raised nearly $5,000 to support corps programs, the food pantry, and World Services/Self-Denial. A recent fundraiser in October 2021, which included selling 24 quilts in a live auction, raised $5,700 for local social service programs.
Although the members are highly skilled at quilting, they did not all join the group as experts. Captain Janelle recalled that when she first joined, despite having little experience sewing, she was welcomed and guided into the craft by more experienced sewers in the group.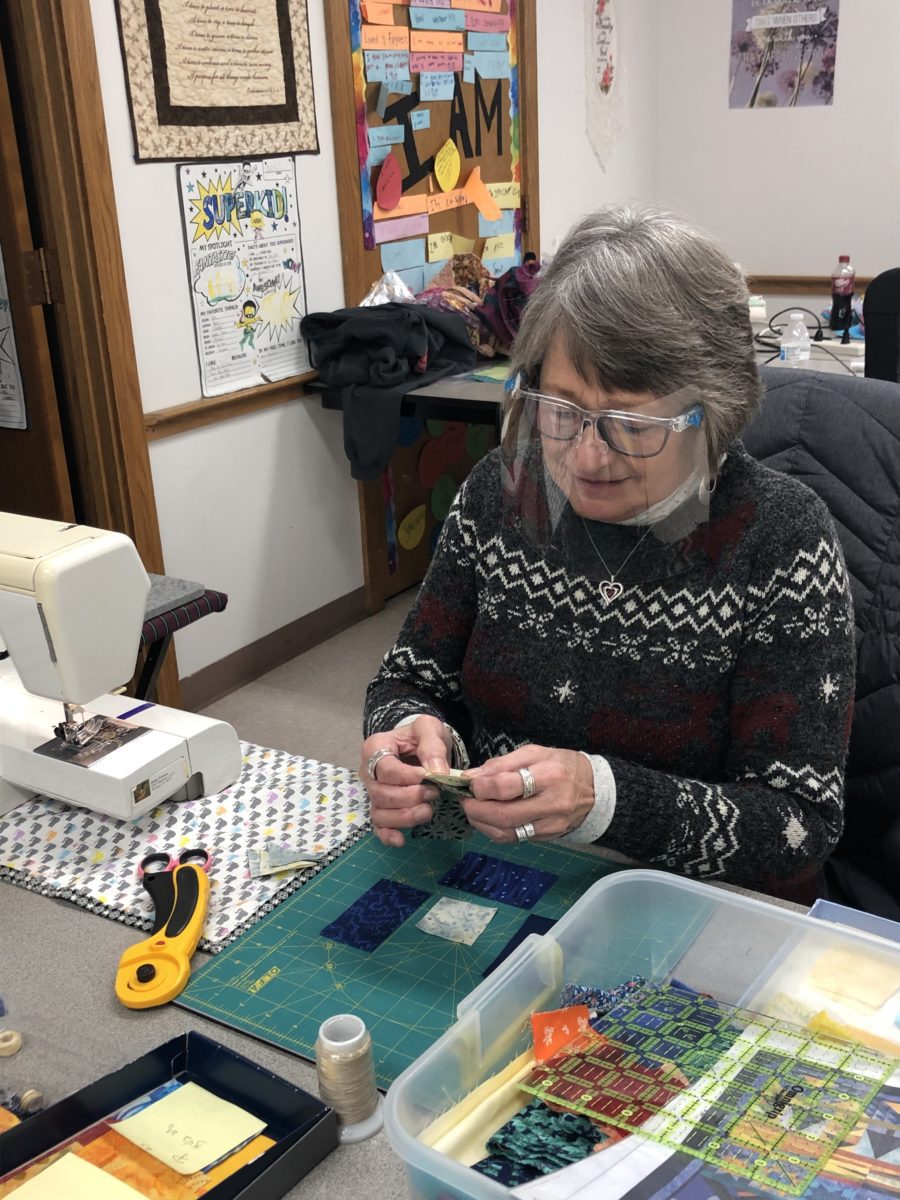 "Now I can make quilts, table runners, bags, and more…they are a great group of ladies to learn from," she explained.
When Captain Janelle first arrived, Quarter Inch Quilters was not considered an official Salvation Army women's ministries group. This status has changed, and in addition to quilting, the group does devotions, shares their faith, and members are invited to participate in other women's ministries activities and conferences.
Everyone is welcome, regardless of faith or Salvation Army membership, in this group that is stitching together a fellowship, one quilt at a time.