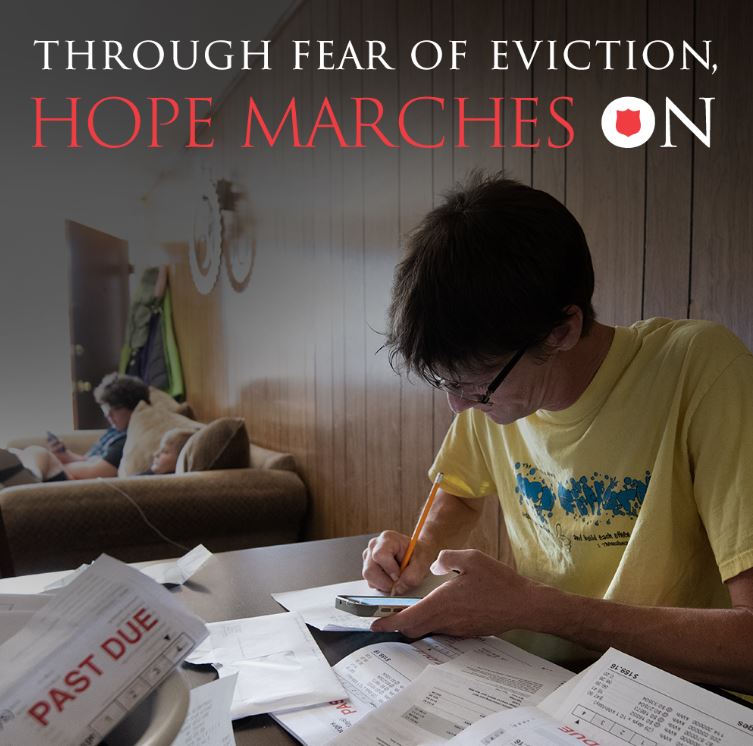 In the midst of ongoing challenges associated with more than a year of lockdowns, job loss, eviction notices and uncertainty of what tomorrow will bring, this year's national Christmas campaign, "Hope Marches On," recognizes the hardworking individuals and families who have found a way to keep moving forward in the face of seemingly impossible circumstances and celebrates the resourcefulness and resiliency of the human spirit.
"Hope Marches On" also is a call to unify the ranks and continue to serve in a time of great need. It is an encouragement to the battle-worn, a challenge to persevere, to help one another, and to keep hope alive.
The campaign kicked off 100 days before Christmas, drawing attention to the immense amount of support The Salvation Army requires to meet needs and inviting the public to give generously. It is estimated that nationwide, the Army will need to raise $175 million—nearly 50 percent more than in 2020—to serve a growing number of people who are struggling under the weight of poverty caused by the pandemic.
On September 16, full media coverage was released across all mediums, including TV and radio spots, print ads and social media, and virtual red kettles were activated with the goal of providing as much time as possible to fundraising efforts. Opportunities to donate also have increased, with digital options like Apple Pay and PayPal at red kettles, cryptocurrency, text to pay, Amazon Alexa, and, as always, in-kind donations such as new clothes and toys for Angel Tree.
"Hope Marches On" is an invitation for Salvationists to take an active role in supporting their corps and communities. By giving of their time to spread the word, ring the bell at a red kettle or volunteer with programs like toys shops and Christmas dinners, Salvationists can help ensure that hope marches on not only at the holidays but in the coming year.