Brave men and women raise thousands for Salvation Army housing and homelessness-prevention programs
by Craig Dirkes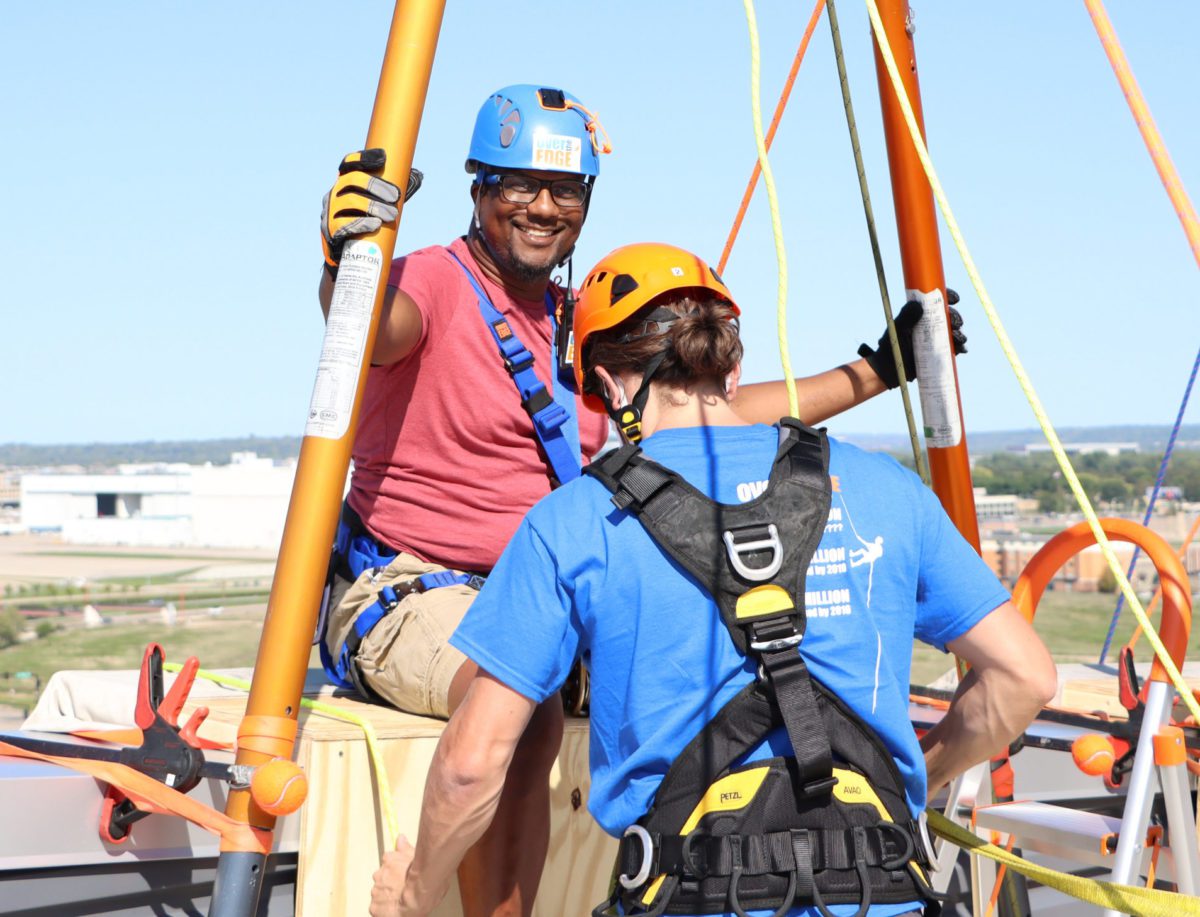 Two hundred men and women of all ages and backgrounds took the plunge at The Salvation Army's Down for the Challenge rappelling event at the Mall of America, descending the JW Marriot hotel to fight homelessness.
Most were nervous as they stood on the edge of the hotel roof, staring wide-eyed at the pavement 14 stories below. "It was scarier than I thought," admitted a rappeler named Rachel, chuckling, after she'd reached the bottom. "I thought I would be fine, but it turns out I was lying to myself."
Despite her fears, Rachel said she would do it again to help people in need. She works at a Minneapolis hospital, where she sees firsthand the problems associated with homelessness.
"Many of the patients we serve are homeless," Rachel said. "It's a complicated problem without a straight answer. But if we all chip in, we can make things better for everybody."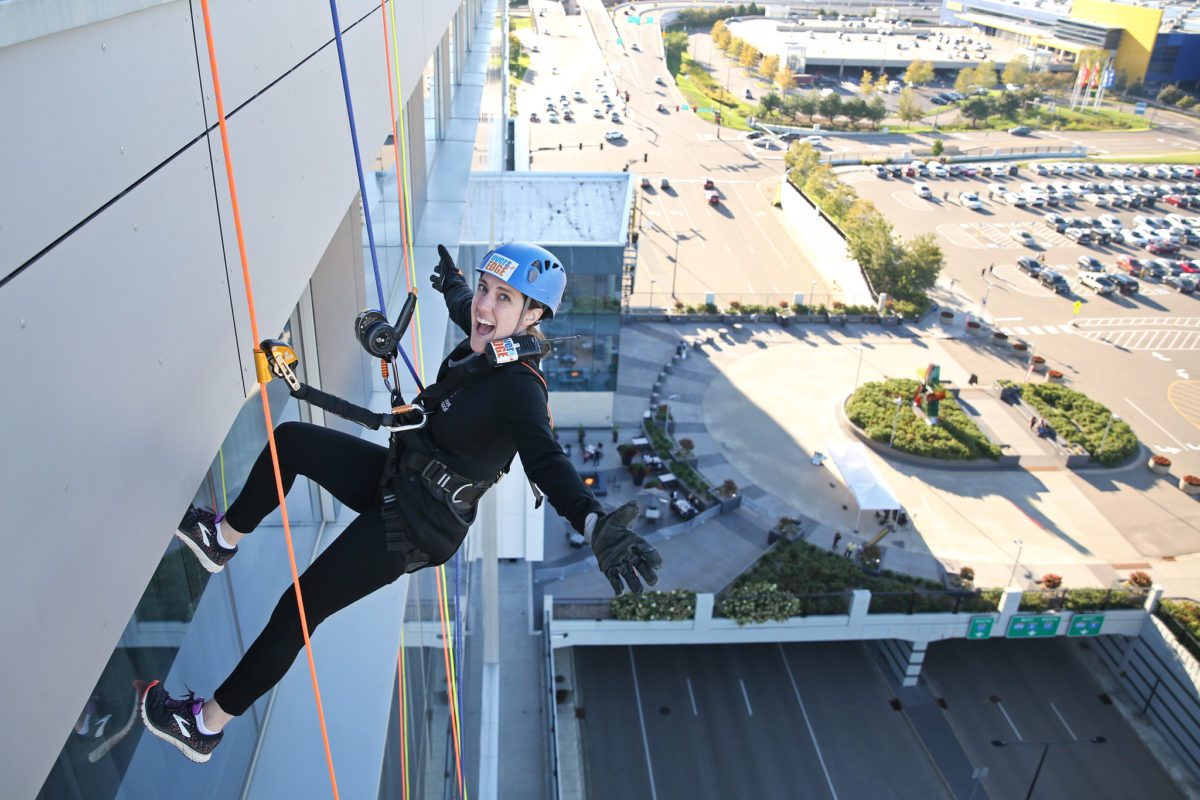 Down for the Challenge raised tens of thousands of dollars for Salvation Army housing and homelessness prevention programs in the Twin Cities. The Salvation Army operates 25 Minnesota housing facilities that shelter hundreds of people every night, with rent assistance programs that last year saved 2,400 local households from eviction.
Staff from several event sponsors participated in the event, including Jill Renslow, executive vice president of business development for Mall of America.
"Mall of America is honored to partner with The Salvation Army and be the host site for Down for the Challenge," Renslow said during a press conference.
Many staff from event sponsor Morrie's Auto Group joined the fun as well, including members of the company's executive team and team members from each of Morrie's locations in Minnesota.
"It's important that we step out of our comfort zone and challenge ourselves to be more, as well as challenge ourselves to create more awareness for others in need," said Lance Iserman, CEO of Morrie's Auto Group.
Additional sponsors included Cub, Minnesota Vikings, K102, Lifetime Fitness, Conquer Ninja, Finish Line Wellness, DJ Bonics, Minnesota Twins, Star Tribune, SCHEELS, The Window Store, Parkitect, and Blue Cross Blue Shield Minnesota.
"Thank you to every rappeler, donor, volunteer and partner for making this event a reality," said Lt. Colonel Dan Jennings, Northern divisional commander. "Your efforts have helped The Salvation Army to keep people in their homes and off the streets."