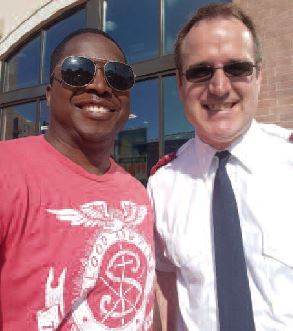 "Nobody left my neighborhood unless they were dead or in prison," said Tyree Maynard of his childhood. "I know for a fact that if it weren't for God and my faith, my life would have gone down a very different path."
Growing up in Chicago's Austin neighborhood, Tyree couldn't ignore gang territories or miss drug deals taking place on the corner. One wrong step could have dire consequences. To varying degrees, members of his family were involved and it would have been easy to follow in their footsteps.
"I didn't have 'the look' to be a drug dealer or gang member," he said. "I looked too nerdy, too Urkel or Carlton, to be part of it, so nobody tried to force me into it. But I also saw what it did to the people I love, my community, and decided this isn't the right route."
Tyree's first tentative steps on a different path came when he was 9 and a friend invited him to Sunday school at the Chicago Midwest Corps.
"I remember thinking how nice and quiet and peaceful it was at the corps," he said. From then on, Tyree relished the solace of attending corps programs and worship services and saw time and again God's providence in his life.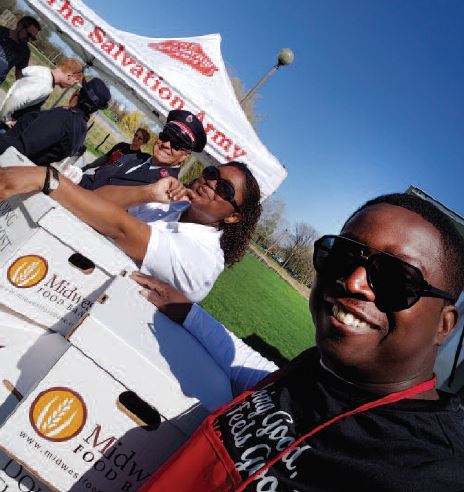 When he began high school, Tyree found himself in a sea of more than 700 students. A studious kid, he was an easy target for bullies. But as he entered the lunchroom the first day, an older teen, who was a feared gang leader Tyree knew from the neighborhood, called him over and loudly announced that no one was to bother him. No one did.
"God used a gang member to protect me," Tyree said. "The last time I saw him, I thanked him. He is part of the reason I was able to choose my path."
Though he didn't fit in, Tyree felt trapped in his neighborhood and didn't have opportunities to experience the world beyond a radius of a few blocks of his home until a short drive in the corps van to Wonderland Camp transported him into a totally different reality.
"It was a culture shock," he said. "I never would have had the opportunity to hang out with people who were different from me. Not only those who looked different, but different socioeconomic status, different cultures. The Salvation Army expanded my world."
A pivotal point in his life and test of his faith came when he was just 17. On his way to the corps to go to youth councils, he was approached by two guys who stole his hat and Walkman.
"I had a choice to make," Tyree said. "I had a pocket knife on me. I could have taken it out, fought them to get my stuff back, but I didn't. I walked away."
During one of the weekend's meetings, he prayed at the altar with Major Steve Harper. When he relayed the incident, Major Steve's response solidified Tyree's decision to follow Christ.
"He told me I became a man when I made the decision not to pull my knife on those guys," said Tyree. "After that I allowed God to lead me. I owe my life to The Salvation Army."