by Amy Hand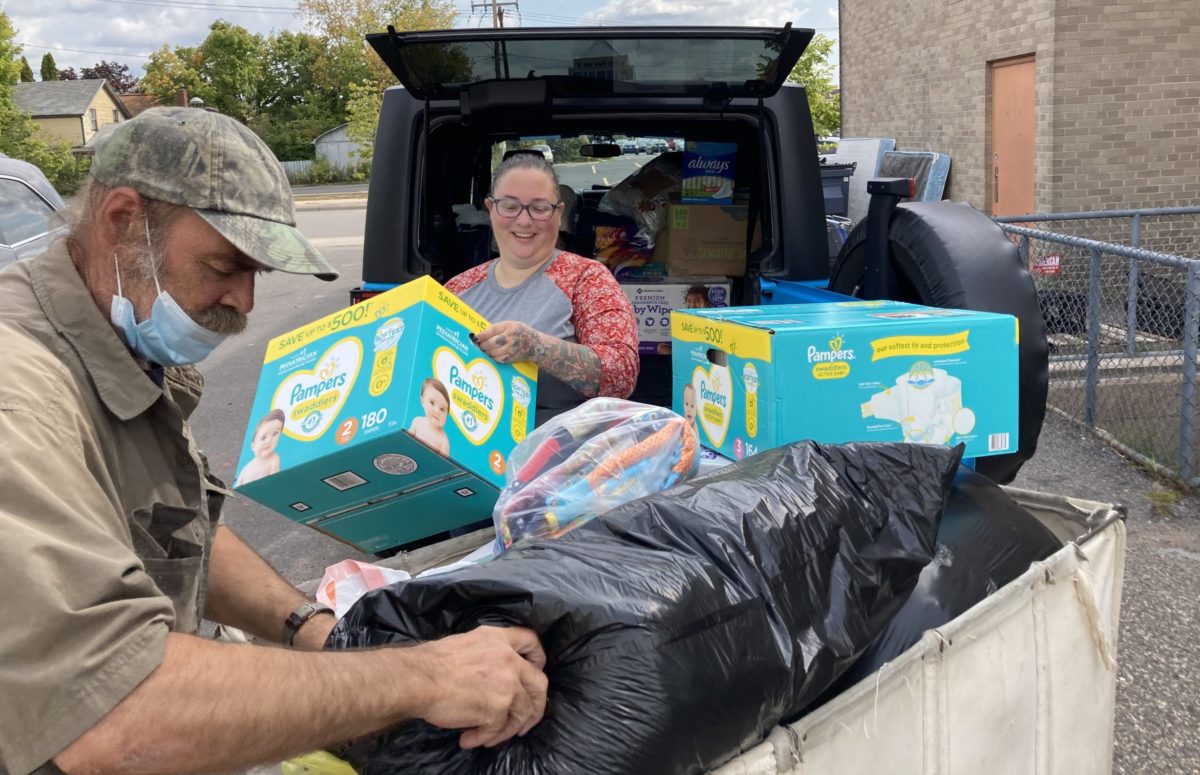 About 13,000 Afghan evacuees continuing the immigration process have been stationed at Ft. McCoy and Volk Field in Wisconsin since early September. To assist in their transition, The Salvation Army and other local organizations, including Team Rubicon, Catholic Charities and the American Red Cross, have been working together to collect new clothing and funds to assist individuals and families who are relocating to the United States.
"Many of these individuals came to Wisconsin with nothing but the clothes on their back, so taking care of them is a top priority," said Benny Benedict, Wisconsin and Upper Michigan (WUM) divisional emergency disaster services (EDS) director. "We are working to assist in this global effort and will be there for them in the recovery process."
Team Rubicon, which is working out of a Wisconsin National Guard armory in Sparta, oversees processing and sorting the items; then a group of soldiers from Task Force McCoy transports the boxes to the Army installation where they are prepared and then placed in a store for Afghan evacuees to shop for items free of cost.
"The need is great, and the best donation is monetary. It does not require warehouse space, trucks to transport, or volunteers to load, unload, sort and package. Monetary donations can be used to buy critically needed items quickly and to fill the need in the gaps of regular [in-kind] donations," said Benny. He specified that if people preferred to donate items the biggest need was for new fall and winter clothing and shoes.
At a press conference hosted by the US Department of Homeland Security, The Salvation Army announced that the Oak Creek Centennial, Madison, LaCrosse and Wausau corps were open as drop off sites for donations of new items.
As of September 23, approximately $17,000 had been raised by the division and 54 items had been purchased through the Walmart registry for good. According to Benny, after meeting immediate needs funds will be used for longer-term case management.
Monetary donations can be made by texting Evacuee to 24365 or mailing a check to: The Salvation Army, 11315 W Watertown Plank Rd., Wauwatosa, WI 53226. Please specify "Afghan Evacuees" on the memo line.