by Captain Heather Montenegro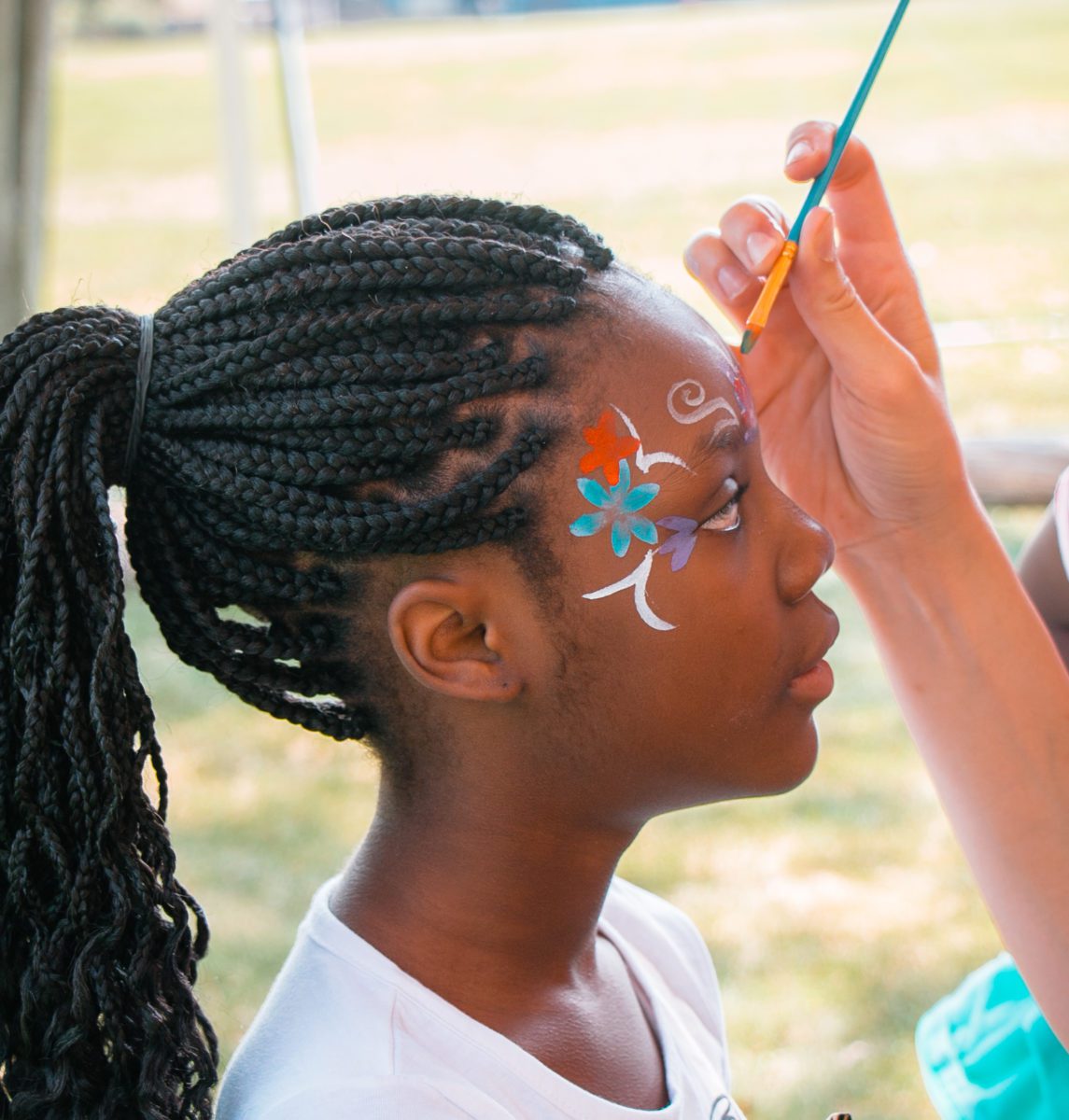 In a world filled with fear and uncertainty, one of the greatest gifts we can give our youth is laughter. Even if just for a moment for them to feel secure and loved and to experience joy can make a difference. That was the goal of the Metropolitan Divisional Junior Soldier Rally.
"After not gathering for over a year, we just wanted to provide a safe space for our youth to celebrate being a part of a larger faith community," said Major Joanna Rose, assistant divisional youth secretary.
Junior soldiers and prospective junior soldiers gathered from the division at the Chicago, Ill., Ray and Joan Kroc Corps Community Center for a day of fun and fellowship. The day started with an optional swim time and then moved outdoors to the soccer fields for lunch and afternoon activities.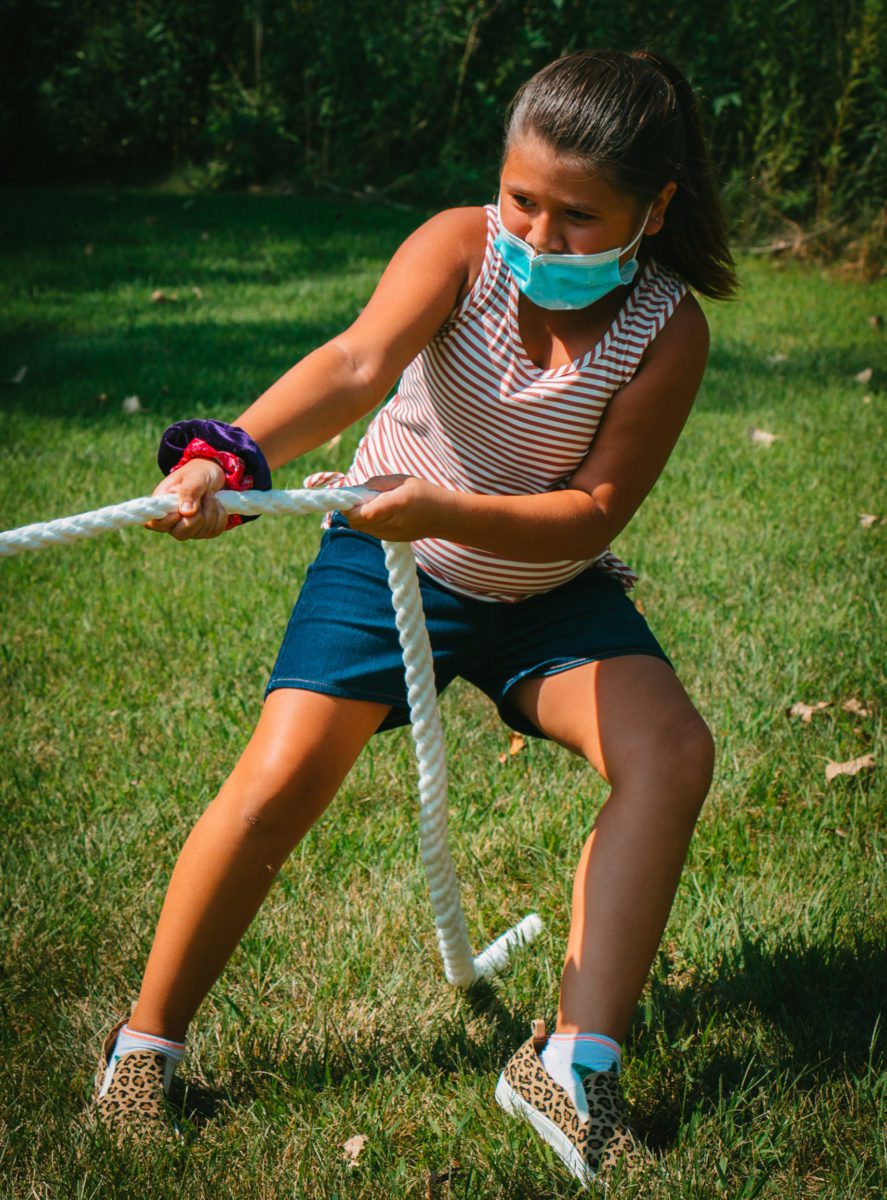 "Hot dogs, cotton candy, snow cones, popcorn; we had it all," said Major Joanna.
Leading up to the event, corps were provided a study guide to prepare children, ages 7-13, to be enrolled as junior soldiers or for current junior soldiers to take the honor junior soldier test. The youth were quizzed on the parts of the shield, leadership in The Salvation Army, territorial and divisional structure, as well as the junior soldier pledge. Other activities included coloring a junior soldier t-shirt with fabric markers, face painting and field games.
Captain Milly Pagan, Chicago Lawn corps officer, has been working diligently with her junior soldiers throughout the pandemic. Following the rally, the corps held a Sunday where junior soldiers led praise and worship and read scripture, and two received their honor junior soldier award.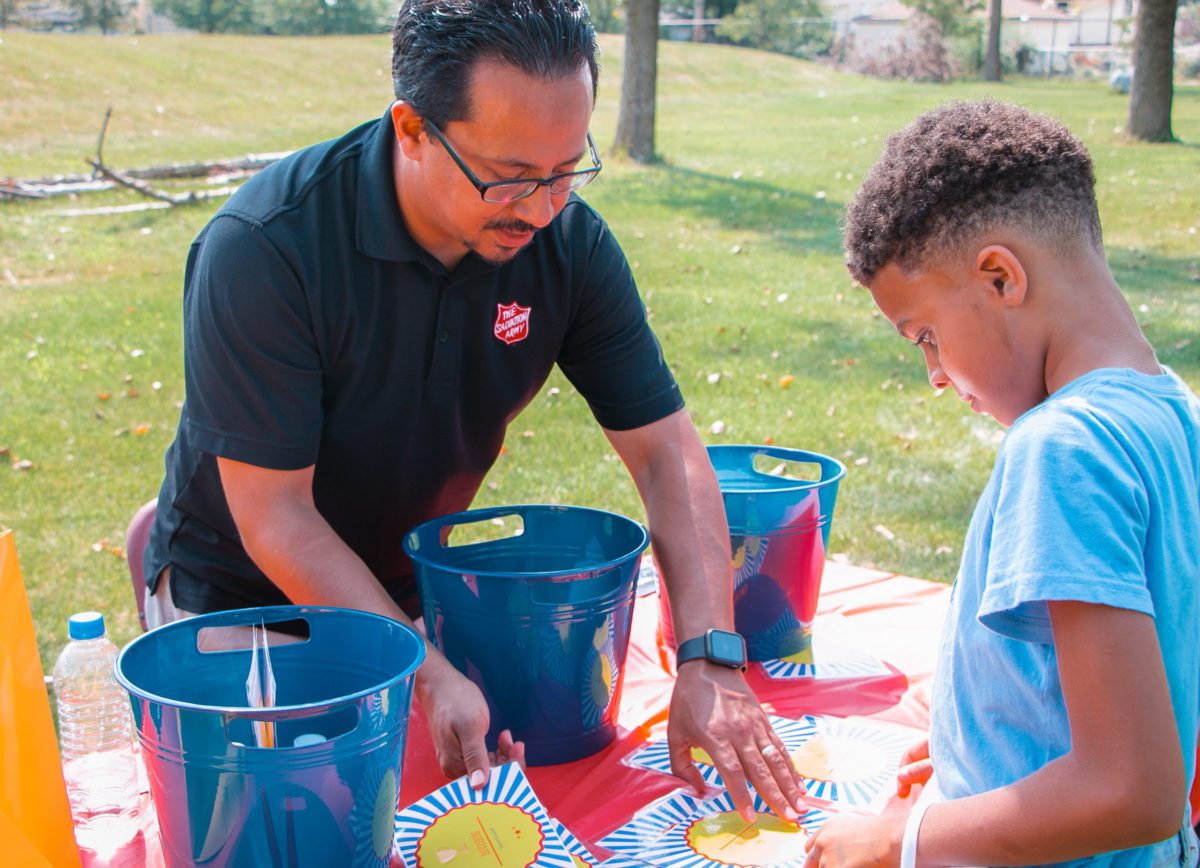 "We have amazing youth who have learned through the junior soldier material how to participate in their corps. Our kids keep talking about how much fun they had at the rally. We hope that this will inspire them to keep coming to junior soldiers and participating at the corps," said Captain Milly.
Despite the hot sun and warm temperatures, laughter could be heard throughout the day as the junior soldiers enjoyed the simple blessing of being together.
"I think we achieved our goal," concluded Major Joanna. "We can't wait to see how God will continue to develop these young people as followers of Christ and soldiers in The Salvation Army."