by Tim Perlwitz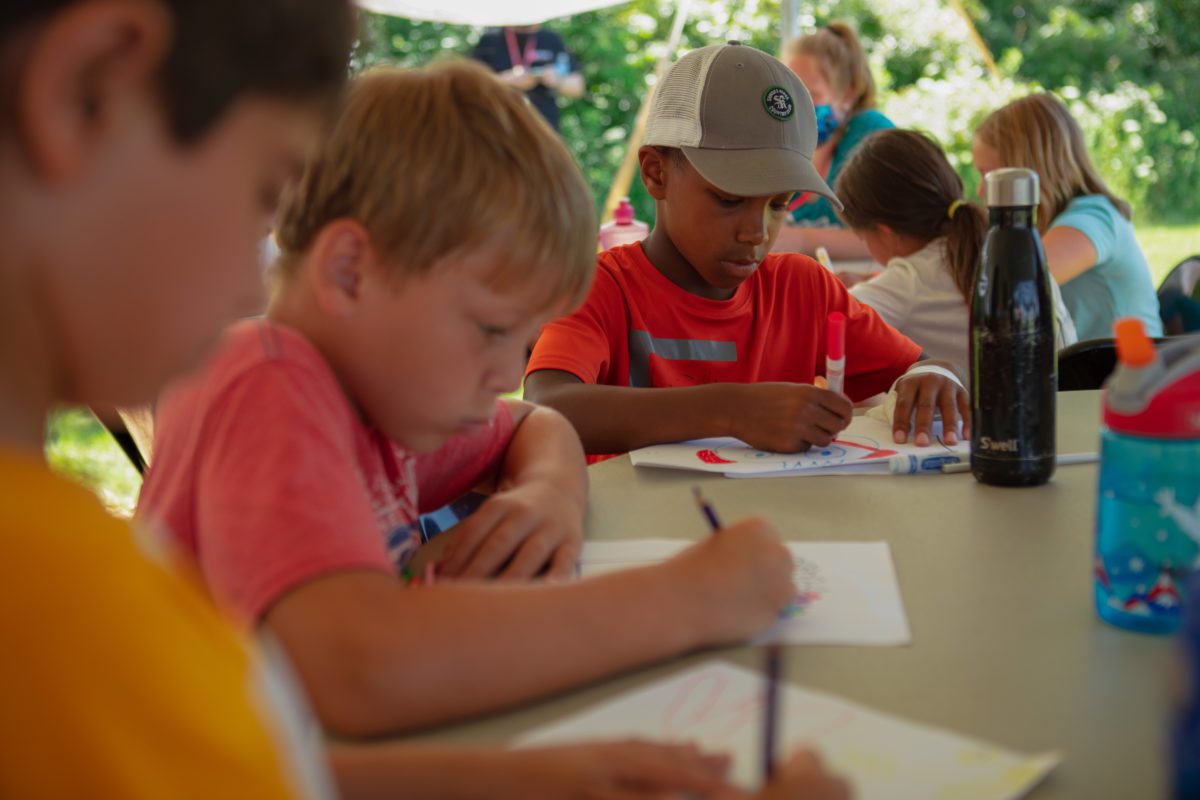 The Green Bay, Wis., Ray and Joan Kroc Corps Community Center recently celebrated 10 years of transforming lives. To mark the occasion, the Kroc Center planned and promoted 10 days of fun-filled events and activities, including a free outdoor family movie night, a community breakfast, an elevate life revival day and family night featuring games and s'mores. The events were replete with giveaways, including snacks for the opening day participants and high traffic afternoon times.
The celebration coincided with two major annual events. The fourth Kroc ChalkFest, featuring more than 30 artists, brought out more than 600 spectators to view the outside art, play games in the backyard and enjoy live music and fare from local food trucks. On Kroc Community Day, the center threw its doors wide open and free to those who may not have previously visited the facility. More than 200 first time guests experienced classes from Zumba to archery to Bible studies and enjoyed a fine arts concert, snacks and demos. All the major news networks featured the Kroc Center in unique ways during the 10-year promotional window which helped shine the spotlight on the center's transformative space.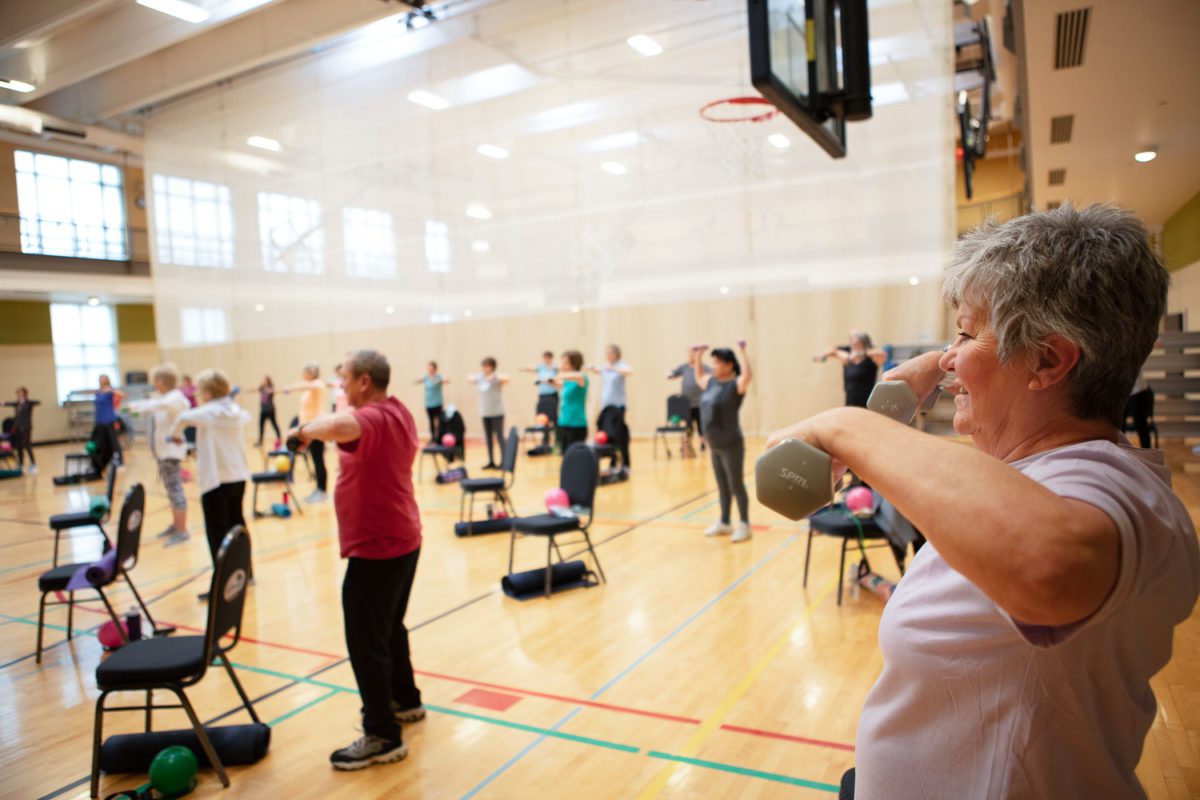 The 102,000-square-foot facility features an aquatic center consisting of a zero-depth splash play area, a four-lane, 25-yard lap pool, winding river, and a full water slide. The Kroc aquatic center creates many memorable moments!
"My grandson lives in Seattle and on his vacation to see us, we brought him to the Kroc pool. He had such a good time he did not want to go back Seattle, but rather live here with me!" laughed Mary Eifler.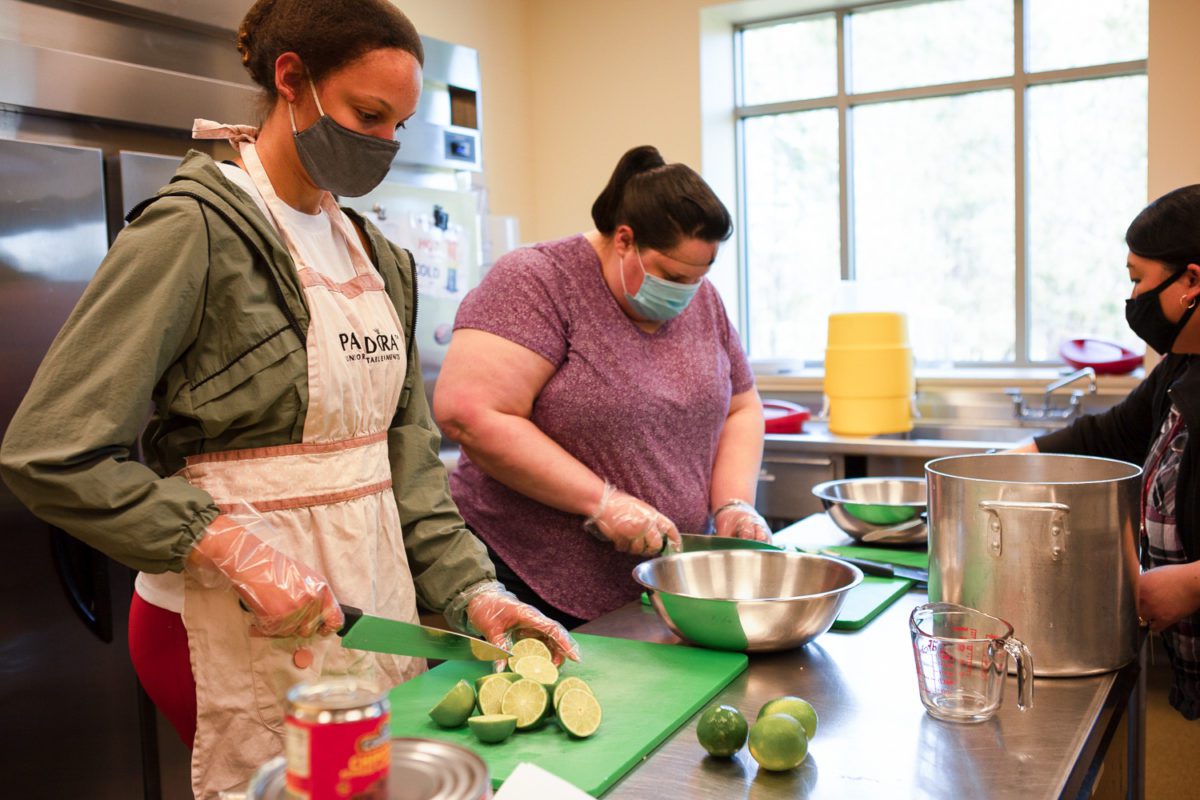 The fitness center includes more than 60 pieces of cardio and weight training equipment, two fitness studios and a free weight area with a beautifully branded platform. Members and guests can work with personal trainers to learn how to utilize the equipment and get started on their fitness journey. Next to the fitness floor is the 14,000-squarefoot gym where pickleball, volleyball and basketball are commonly played.
"Basketball was awesome! I love all the sports programs and the approach the Green Bay Kroc Center takes to be inclusive, kind and teamwork focused!" mentioned Patricia Dufek, area mom blogger and avid Kroc user.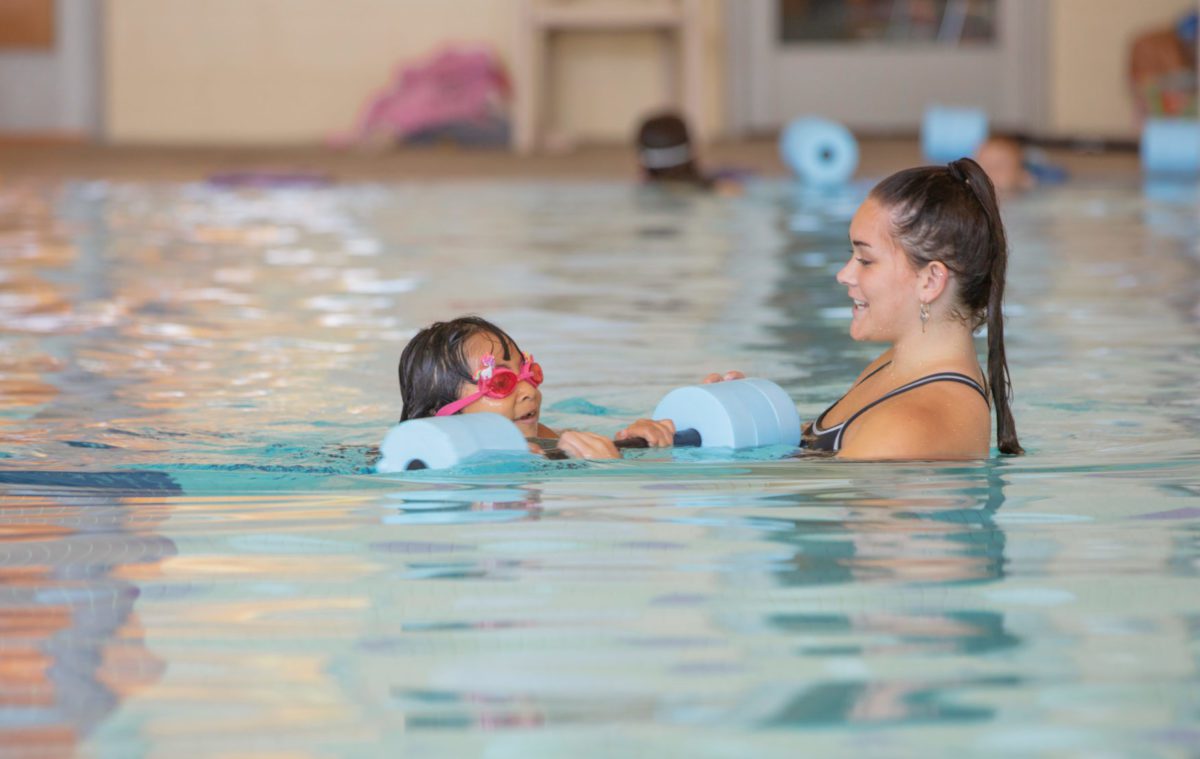 The gym also serves as a space for a group fitness studio, Tae Kwon Do training and more. On an annual basis, it is converted to handle the Greater Green Bay Coats for Kids distribution and other community events like the Senior Life Expo.
Arts, education and ministry also are key components of the Green Bay Kroc Center. The arts department offers a wide array of classes with the Kroc Dance program being one of the most successful. Additionally, the arts department offers guitar, ukulele, piano and voice instruction, pop-up art classes, and music composition classes like the "Anyone Can Create" program which utilizes the Apple music education platform. Year round, the center hosts licensed childcare opportunities through their afterschool program, winter/spring camps and an outdoor summer camp. To keep things exciting all summer long, camp themes are introduced and paired with field trips and high impact activities.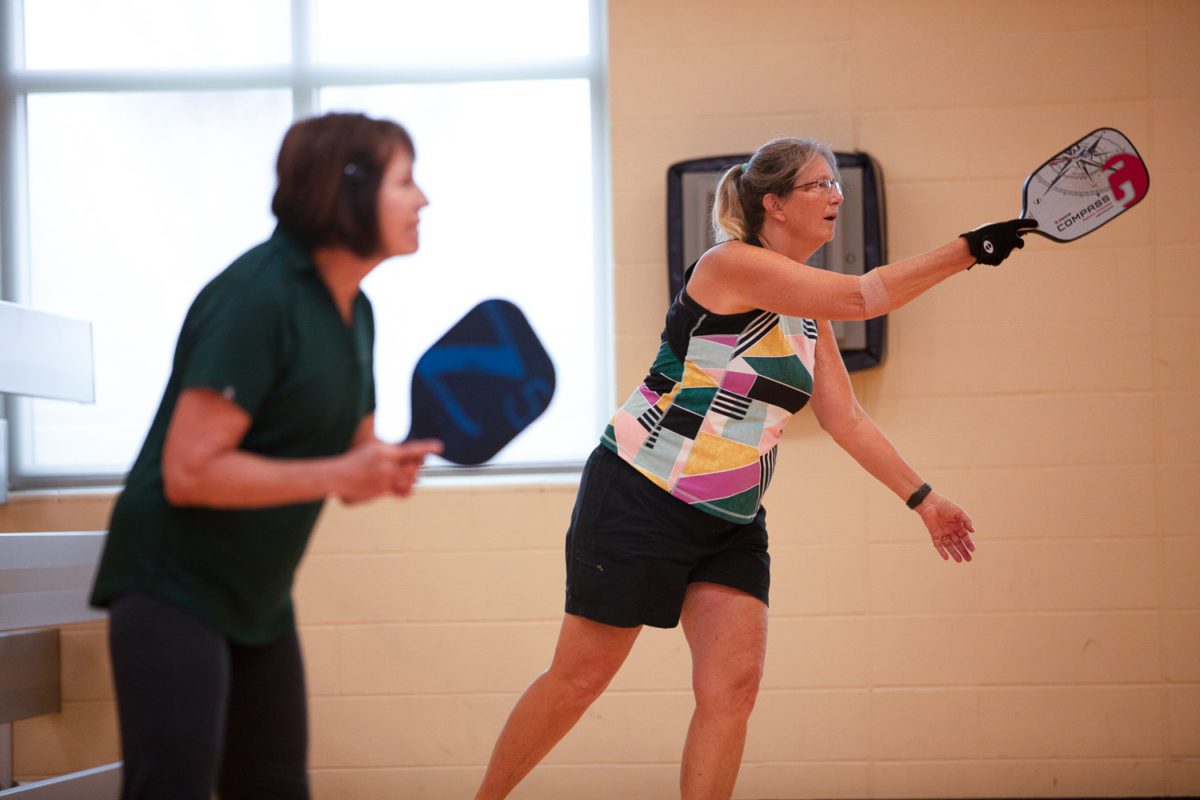 The ministry team at the Green Bay Kroc Center has worked tirelessly to ensure the holistic mission of The Salvation Army is embodied to the fullest. Devotionals are incorporated into youth sports, monthly Bible verses integrated into group fitness, and devotional messages shared throughout the day using the Kroc speaker system.
The team brings creativity in finding ways to expand ministry such as family dinners where members and guests can order in advance and on Wednesday nights grab the meal and enjoy fellowship with others or take home a meal with a devotional and recipe card to enjoy with their family.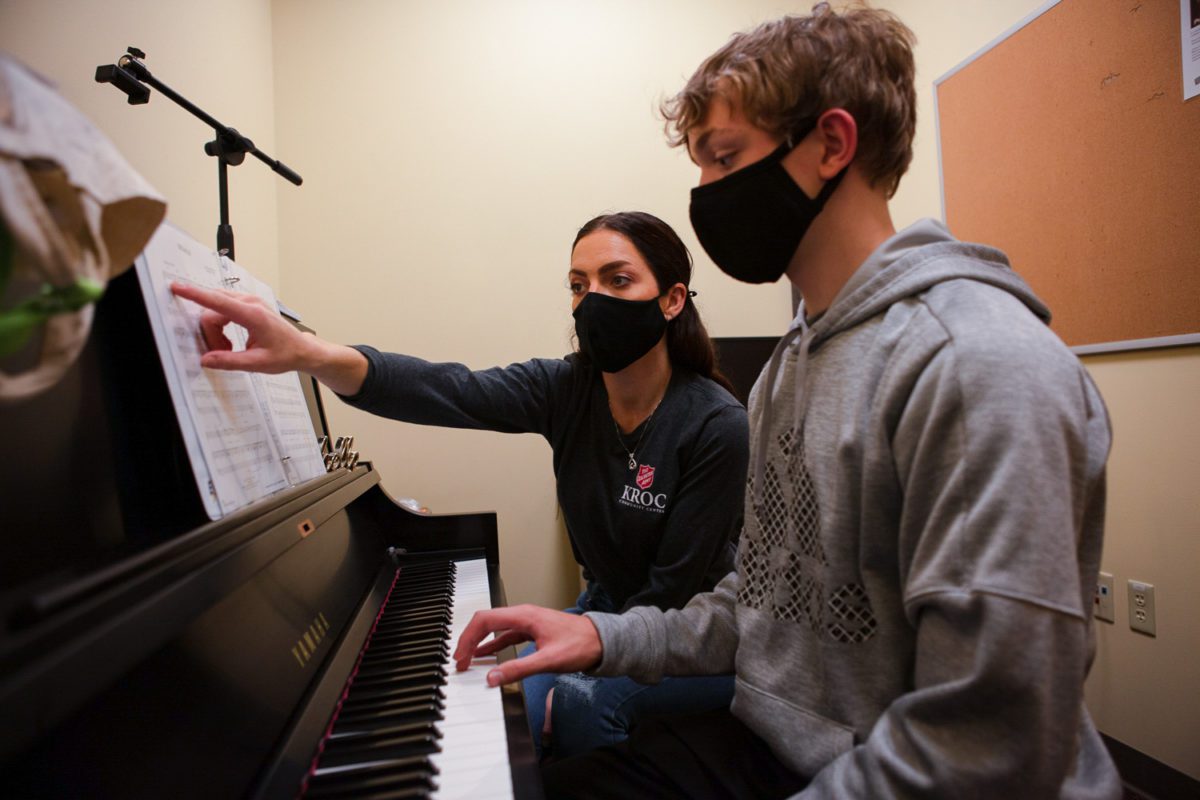 Over the last year the Men's Building Character Bible Study constructed a mobile tiny house—a kitchen, full bathroom and loft sleeping area in just 175 feet—which was auctioned during the anniversary celebration. The group is led by Major Matthew O'Neil, Green Bay area coordinator who used to work as a residential contractor before becoming an officer.
Planning is underway at the Green Bay Kroc Center with conversations about what the rest of the year and the future will look like. Green Bay Kroc participants in programs like summer day camp and the community-at-large soon will be able to enjoy a new event pavilion, and the Senior Life Expo will return this fall. A 5K is scheduled with proceeds to go toward Kroc Center scholarships. More is to be announced!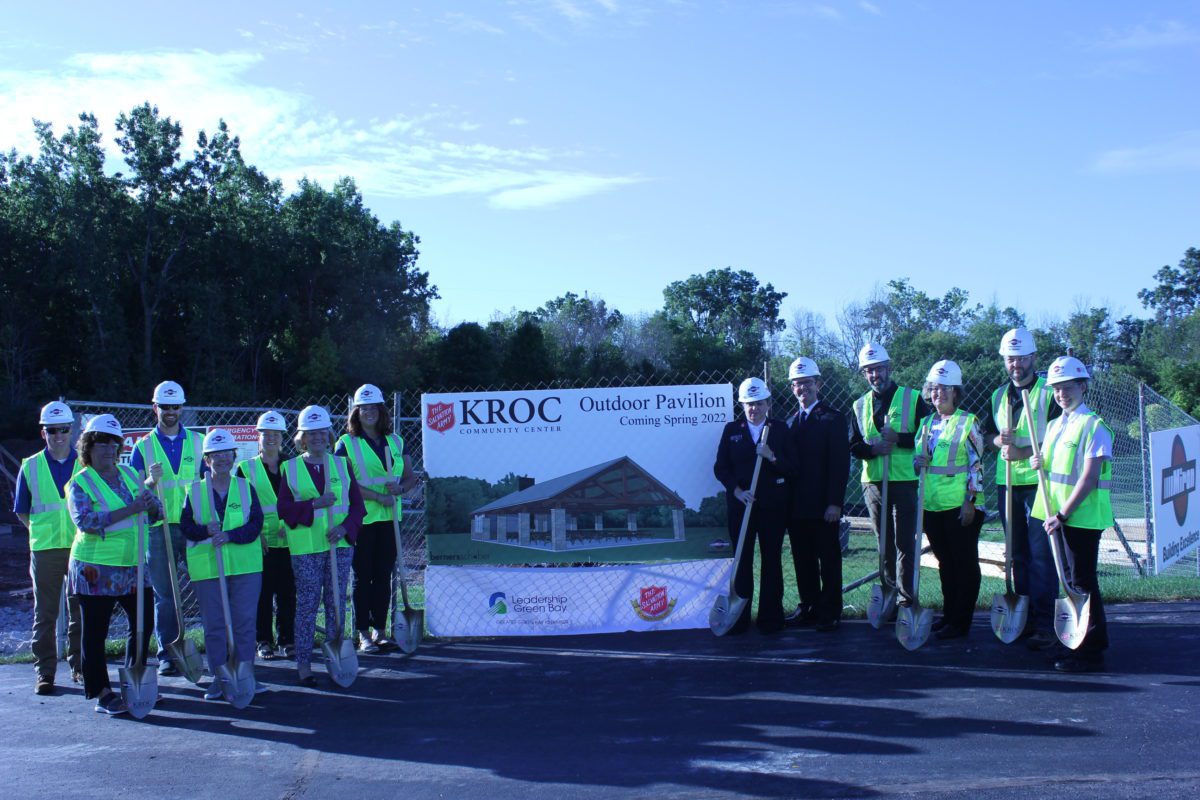 To help people know about all of these and other wonderful opportunities, the center's website is undergoing a redesign to be more comprehensive and user-friendly.
"It is an exciting time to be a part of a team that transforms lives for members, guests and families in our community," concluded Major Malinda O'Neil, Green Bay Kroc Center senior officer.