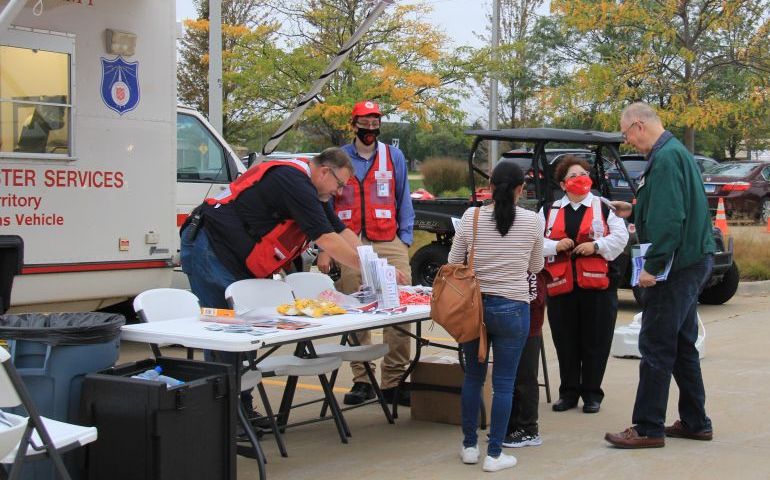 Yesterday, The Salvation Army USA Central Territory worked alongside the Village of Hoffman Estates Government and Hoffman Estates Police Department to support their National Night Out community-building campaign. This free, annual event is designed to promote police-community partnerships and neighborhood camaraderie that makes neighborhoods safer, more caring places to live.
Area residents and their families came together under positive circumstances to enjoy free food and beverages, games, giveaways, touch a vehicle opportunities, police station tours, and K-9 demonstrations. Members of the Central Territory Emergency Disaster Services Team setup an incident command center to showcase some of their equipment and share information about the important work they do. A rapid response unit, utility truck and trailer, canteen, and ham radio equipment were all on-hand for viewing, while staff distributed complimentary snacks and hydration.
"We were honored to be invited to this event. It's exciting to be out in our community, seeing smiles and hearing laughter. Typically, when we interact with the public, it's in the dark hours, days, and weeks following a disaster, when we're providing beverages, meals, clean-up kits and emotional and spiritual care to survivors and first responders. It's heartening to be here during happier times and sharing information about our work," said Kevin Ellers, Territorial Emergency Disaster Services Director.
For information about becoming an Emergency Services Disaster Volunteer, go to: [email protected].