by Grace Washburn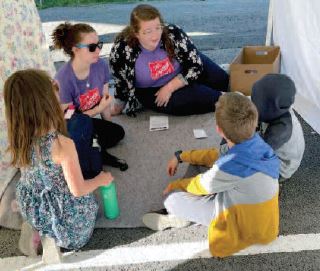 This summer as an exchange team to the Western Territory, Brianna Kruse and I had the incredible opportunity of traveling to the two most beautiful places I have ever been: Haines and Wrangell, Alaska. Both are small towns in Southeast Alaska with their primary income from tourists and the fishing industry. We had the distinct pleasure of serving these two communities with The Salvation Army, and I have to say it has been one of the greatest joys in my life.
In Haines we were met with love by corps officers Captains Kevin and Serina Woods. We were briefed on a disaster that occurred in December 2020 where massive landslides destroyed lots of people's homes and sadly took the lives of three people. The captains, along with their amazing disaster recovery team, have worked tirelessly to house and counsel the families who were affected by the landslides. We had the opportunity to meet these families and found they were incredibly grateful.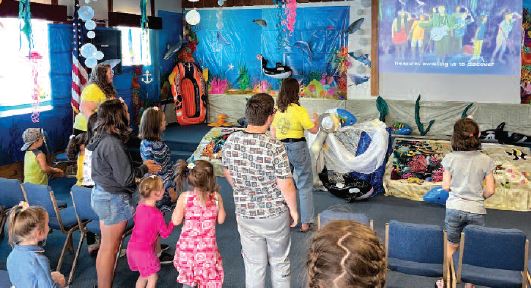 My teammate and I were really moved by all of the ways these officers love their community practically, not only in times of crisis but through their ministry at worship on Sundays, vacation Bible school (VBS), and food distribution. We loved getting to know them, and their town during our first two weeks in Alaska and we'll never forget the way we saw The Salvation Army minister here.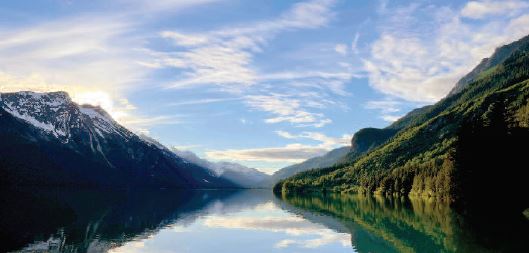 Our second location was Wrangell. After a quick introduction with Lts. Jon and Rosie Tollerud, along with their daughters and Rosie's mother, we were off and serving in a community-wide VBS along with 18 members of a Christian ministry group from Northern Arizona University. Each night we would gather and pray for the children's requests. It was a great week to learn about God and how He is always with us. We also were able to help with some building renovations that were going on. We loved that the Tollerud family wanted their corps building to be a safe and beautiful place. It was a privilege to watch the Tolleruds minister to their community. We loved getting to do life and ministry with them over the weeks we were there.
We will never forget our experience in Alaska and our new understanding that wherever we are, that is our mission field—in our jobs, in our community, in our schools, in our homes. We are called to love, serve and bring the gospel to people in our everyday lives, and it doesn't take a mission experience to live out that calling.