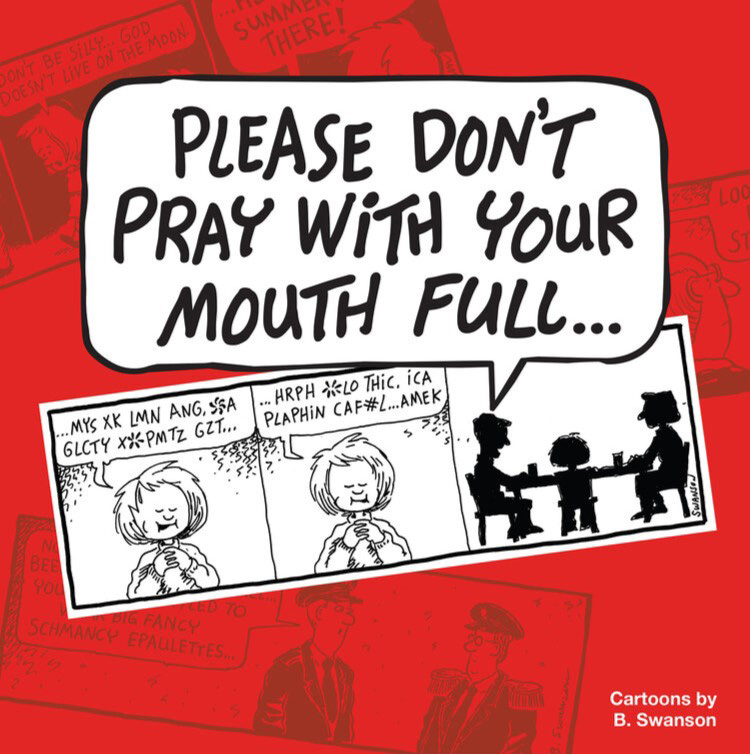 Nearly 60 years after doodling his first picture on a scrap of paper, lifelong Salvationist and creator of the Mustard Seeds cartoon strips, Bob Swanson, has published a collection of favorites titled Please Don't Pray with Your Mouth Full.
Bob began creating the monthly Mustard Seeds cartoons, which he named in reference to Jesus' parable comparing faith to the tiny seed from which the large mustard tree grows, for the Central Connection in 1997. It is now published internationally in The Officer magazine as well.
Throughout the years the popular comic strip has elicited smiles and chuckles from readers who enjoy his humorous take on The Salvation Army and its unique characteristics, from uniforms to brass bands and ringing bells at kettles during Christmas.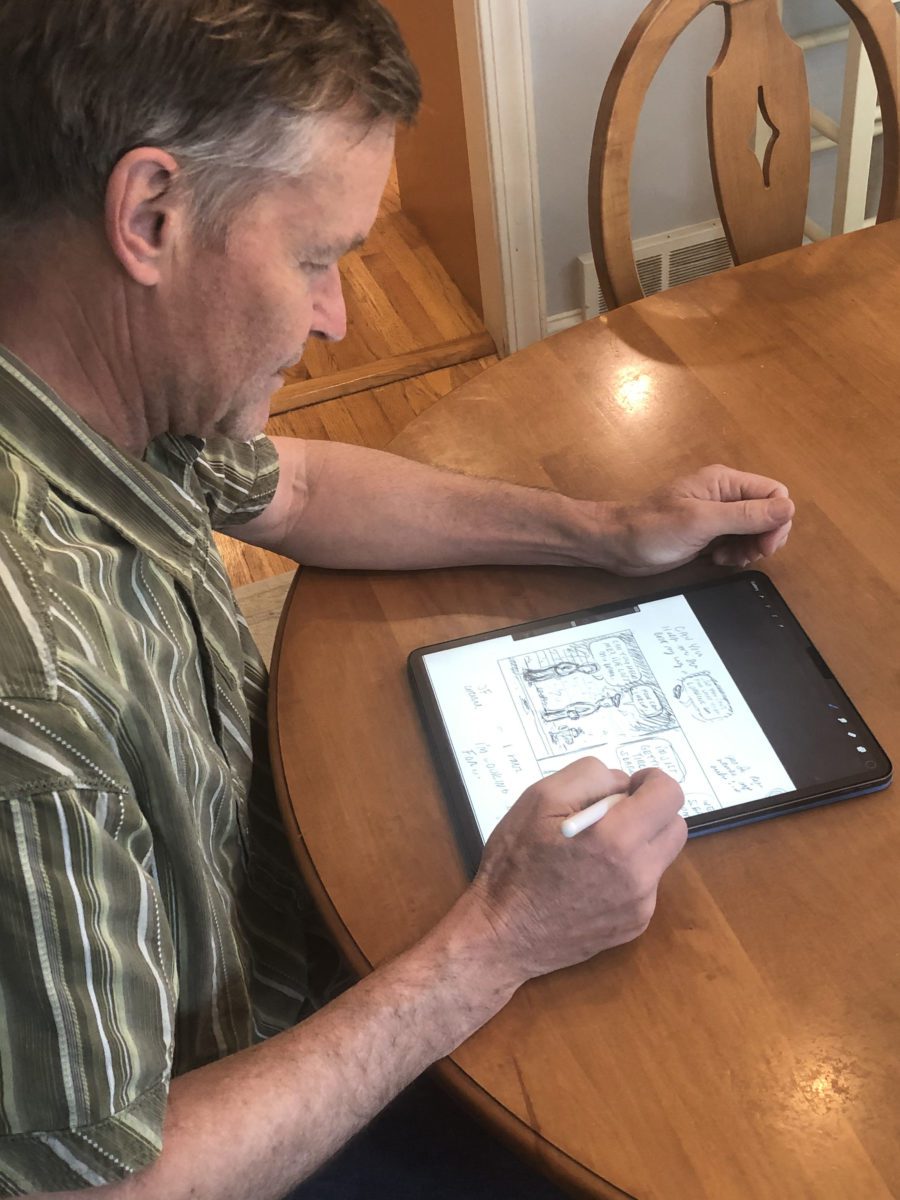 "The Salvation Army has always played a big part in my life," Bob said. "The cartoons center around typical Salvation Army experiences."
As a child, Bob attended the Brainerd and Mt. Greenwood, Ill., corps with his family. There his faith developed as he participated in Sunday school, worship, youth programs and summer camps. He credits his parents with setting a strong Christian example.
He currently attends the Oakbrook Terrace, Ill., Corps with his wife, Maribeth, where the two of them brought their now-grown children up in the faith.
Along with his faith, Bob's passion for drawing was ignited in childhood and never subsided. He has spent his career as a package designer in downtown Chicago, using his train commute to create Mustard Seeds and other cartoons in the notebook he's never without.
Going forward, Bob anticipates publishing more Mustard Seeds collections and is exploring other opportunities to share his art with the world.
To order the new book, Please Don't Pray with Your Mouth Full, visit mustardseedscomics.com.