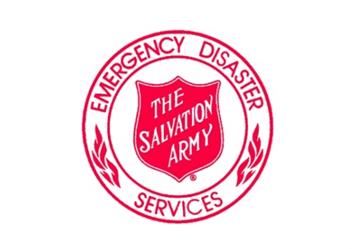 Dallas, Texas (September 13, 2021) – The Salvation Army Emergency Disaster (EDS) teams in South Texas are preparing to respond to potential heavy rain and flooding associated with Tropical Storm Nicholas. Salvation Army staff and trained volunteers, utilizing mobile feeding units, cleanup kits, and other supplies, are ready to serve impacted communities.
"We are carefully monitoring Tropical Storm Nicholas and have mobile feeding units and staff along the Texas coast prepared to respond, if necessary," said Alvin Migues, Emergency Disaster Services Director for The Salvation Army in Texas. "Many of our staff and trained volunteers are only just returning home from the first wave of response efforts after Hurricane Ida hit Louisiana. The Salvation Army stands ready to serve."
The storm is currently moving slowly, skirting the Texas coastline, and is expected to make landfall in on Monday evening just north of Corpus Christi. "Heavy rain and potential flooding are the major concern in areas north of Corpus Christi, including Bay City, Freeport, Houston, and the Golden Triangle region," said Migues. "We have units located throughout the area that can mobilize and respond very quickly."
To make a financial donation to support ongoing Hurricane Ida relief efforts, go to helpsalvationarmy.org or call 1-800-SAL-ARMY. For the latest information please go to www.disaster.salvationarmy.org and watch for regular updates on our social media pages at www.facebook.com/salvationarmytexas/ and www.twitter.com/salarmytx.