by Major Jose Gonzalez
September 11, 2001, not only changed our nation, it changed me.
I had the opportunity to be deployed and provide service and expertise at the center of it all the following spring. I was organizing disaster relief for a flood in my area when I received that phone call, but I did not hesitate. Even though I wasn't sure what I'd be walking into, I knew it was where I was needed the most.
My official role was as the logistics point of contact for the warehouse. People from all over the United States and Canada wanted to help and gave generously, which meant there was an overwhelming
amount of in-kind donations to sort and organize. Six staff members and 20 volunteers worked long hours throughout the week to stay on top of it, but it was still chaotic at times.
Each day the four main relief sites would fax a list of needed items, which we gathered and loaded onto trucks for delivery. Often this included socks and boots for those working at Ground Zero since months later the site was still hot.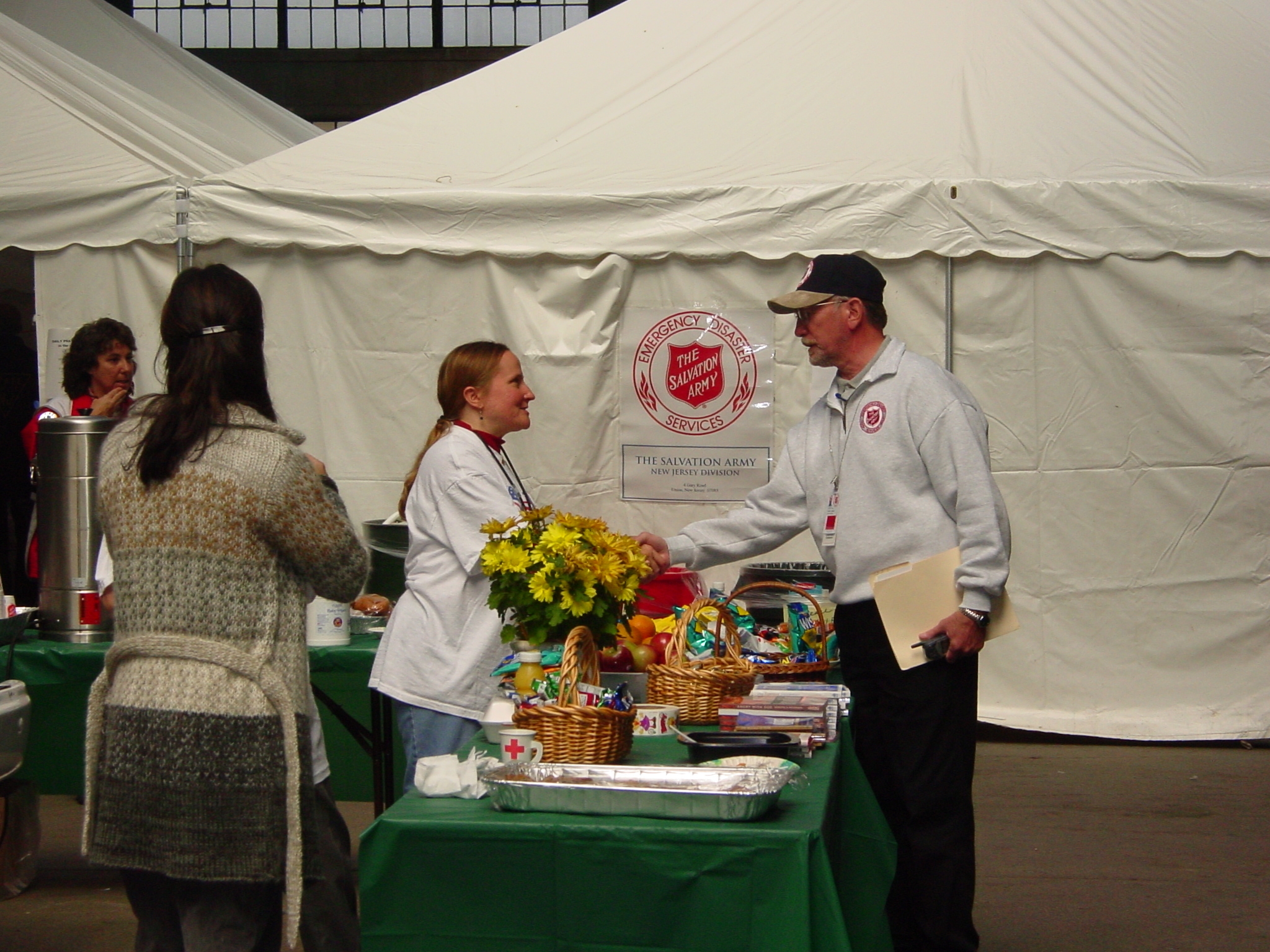 The first time I visited Ground Zero, shock and realization washed over me. Within minutes, the world came to a complete stop as I overheard someone say a body was found and it was time to pull them out of the pit; my heart sank with grief and sadness. It was the first of many times I witnessed a body draped in the American flag being ceremonially carried up and put in an ambulance to be taken to the morgue. Each time was very emotional. Later I learned The Salvation Army furnished the flags that provided dignity for the dead.
Although my role was mainly behind the scenes, the experience changed me. At a time when demand was great but physical and emotional resources were limited, my critical thinking skills were challenged and honed, and I learned how to better create and develop meaningful connections with people during times of deep loss and dire need. At the end of my service, I carried these lessons with me.
Two decades later, the memories are still fresh in my mind, and I am humbled and blessed to have been able to proudly serve.