New mission team explores social justice
by Cadet Melissa Christiansen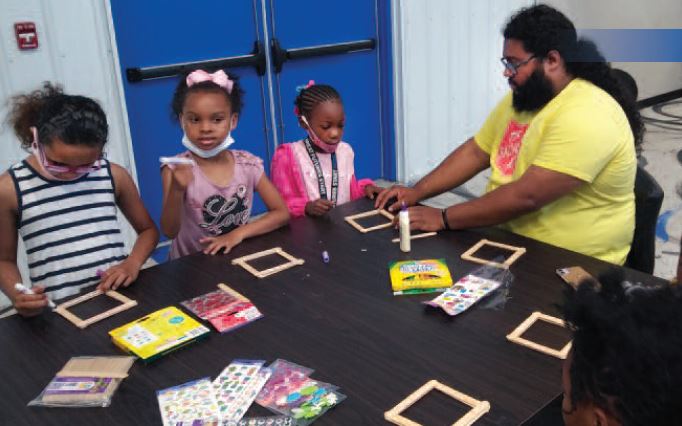 Though Summer Mission Teams (SMT) were not able to travel outside of the U.S. this year due to the pandemic, it did not stop the world missions department, along with Major Katherine Clausell, from organizing an incredible experience for Central young adults as part of a new Social Justice/City Mission (SJCM) team. The SJCM traveled throughout the Midwest exploring, learning and sharing about social justice. I was privileged to lead the team which included Terecita Vasquez, Reggie Brooks, Jr., and Sam Park.
We began the summer in Freeport, Ill. Hosted by Captains Tim and Lisa Thorson, we had the opportunity to discuss how social justice is a part of The Salvation Army's mission, serve community leaders a meal and help a local business owner paint boards covering windows that were broken during a demonstration of civil unrest.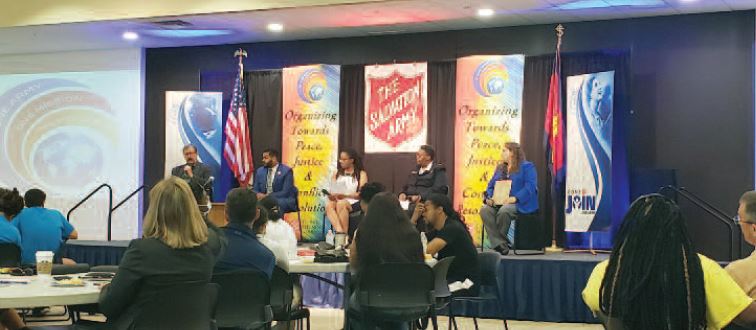 From there we traveled to Springfield, Ill., where we met with Captain Jeff Eddy and two community members, Larry and Tariq, who are passionate about helping people and who see The Salvation Army as a partner to reach more people. They introduced us to a former U.S. Attorney, a legislator and a lawyer and led us in a great conversation surrounding social justice.
We were welcomed with open arms by Lts. Kenesa and Shanell Debela in Decatur, Ill. With their theme "Peacemakers," I preached, and the team led vacation Bible school at the Boys and Girls Club. The corps hosted a Peace Summit where community members identified problems and how these might be addressed. It was amazing to see so many teenagers and young adults sharing their passion for a safe, peaceful community in which to live, work and go to school.
Our next stop was St. Louis, Mo., where we were joined by a three member exchange team (Raven Svenson, Natalie Dora, Yesenia Aragon) from the Western Territory. Adina O'Neal, City Mission Collective director, had planned an extraordinary 12 days filled with opportunities like meeting local social justice champions. We spent time focusing on inequity and injustice and talked about advocacy and the importance of community involvement. We did our best to soak in the abundance of information and are excited to put our knowledge to work.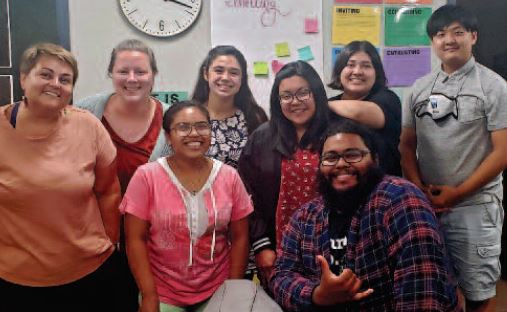 We spent two weeks in Indianapolis, Ind., at the Harbor Light Center and then at the Fountain Square Corps. At the Harbor Light we worked with Envoy Charlotte (CeCe) Coffer, participated in Celebrate Recovery, got to know several individuals, and led a Bible study at the Ruth Lilly Women and Children's Center. Envoy CeCe also invited someone to speak to us about human trafficking which was enlightening and saddening.
At the Fountain Square Corps, we continued to have important conversations with Captains Brenna and Vinal Lee about topics like environmental justice, visited the Indiana Statehouse and helped with a community shoe distribution at the corps for children going back to school. Captains Lee emphasized that social justice isn't always big things; it can be as simple as helping to level the playing field by making sure a child has a pair of shoes to go to school.
We ended the summer at Hidden Falls Camp participating in the Youth Leadership Development Conference and debriefing.
This was a summer none of us will forget. Each of us is excited to take this experience back to our own cities, neighborhoods and corps. We pray that The Salvation Army will be increasingly passionate about pursuing justice and would challenge you to find out what you can do in your own community.