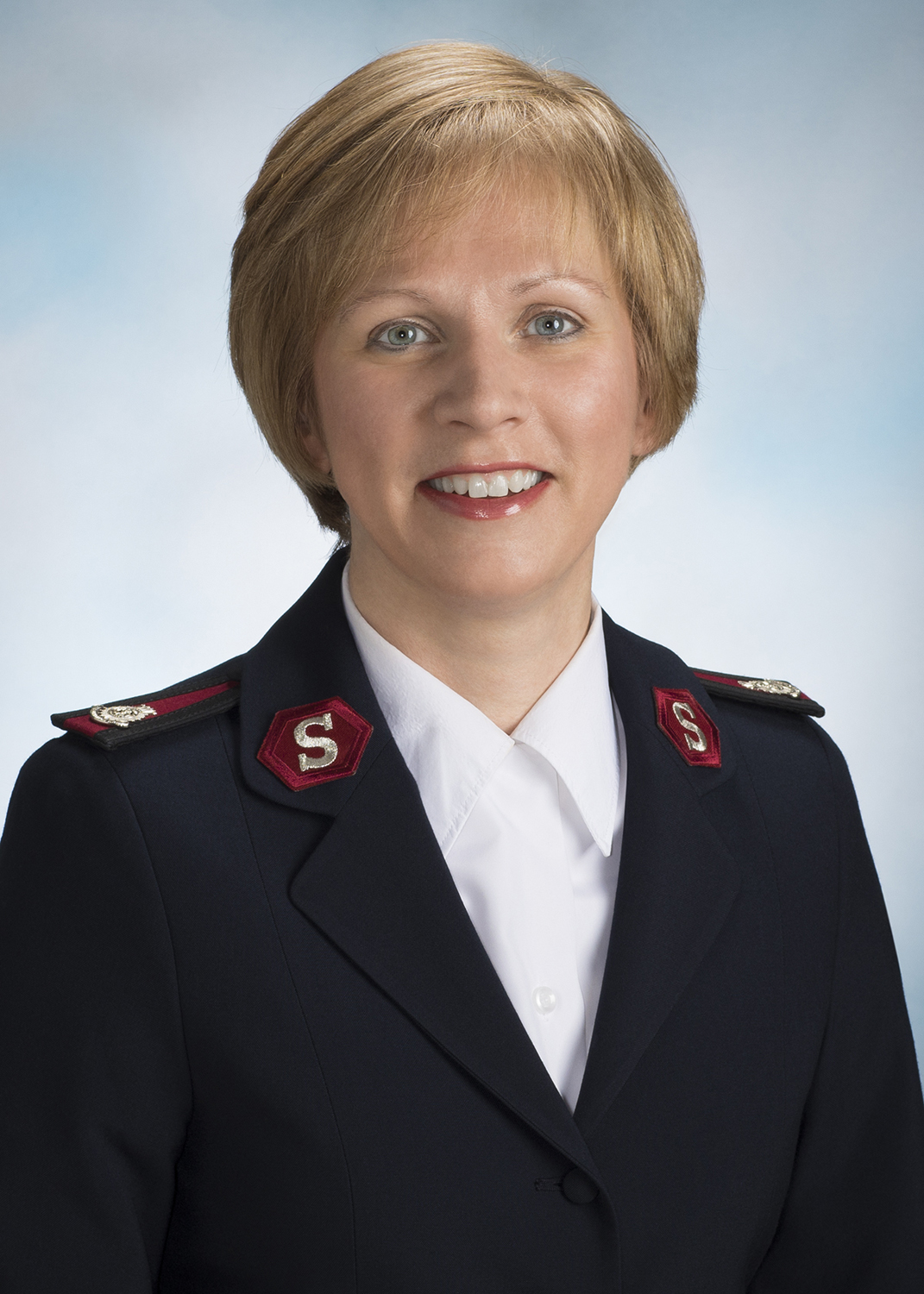 Major Jolene Hull, territorial women's ministries secretary, shares what's been going on with this vital program since its reimagining last year.
At its heart, what is women's ministries about?
It's about meeting the needs of a woman at any stage of her life while discovering who she is and can be in Christ.
How has women's ministries fared over the last year during the pandemic?
Like other programs, women's ministries went into hibernation mode for a time as corps were working to find a safe way to meet the basic needs of the people in their community. As each state and city established ways to be safe, we started to see women in the midst of ministry. Individuals making masks for neighbors, family, friends and strangers. Small teams coming together to sort and distribute food and other essentials by drive-thru service. Others taking time to deliver not only meals but a program in a box just so people could have a sense of connecting with others.
Did any new ways of working or resources emerge that we'll be taking forward?
Before the pandemic there was always the question of how we can meet the need of the working woman who comes home at the end of a long day and wants the fellowship of others but doesn't want to go out. As a result of the need for human contact during the pandemic, there has been an emergence of virtual women's ministries. We have seen virtual Embrace groups, traditional meetings, Bible studies, holiday parties and even women's retreats. Moving forward, the virtual option gives opportunities to help fulfill the needs of women in any community.
It seems there are more collaborations and partnerships with women's ministries. Why are these important and what do you hope they'll achieve?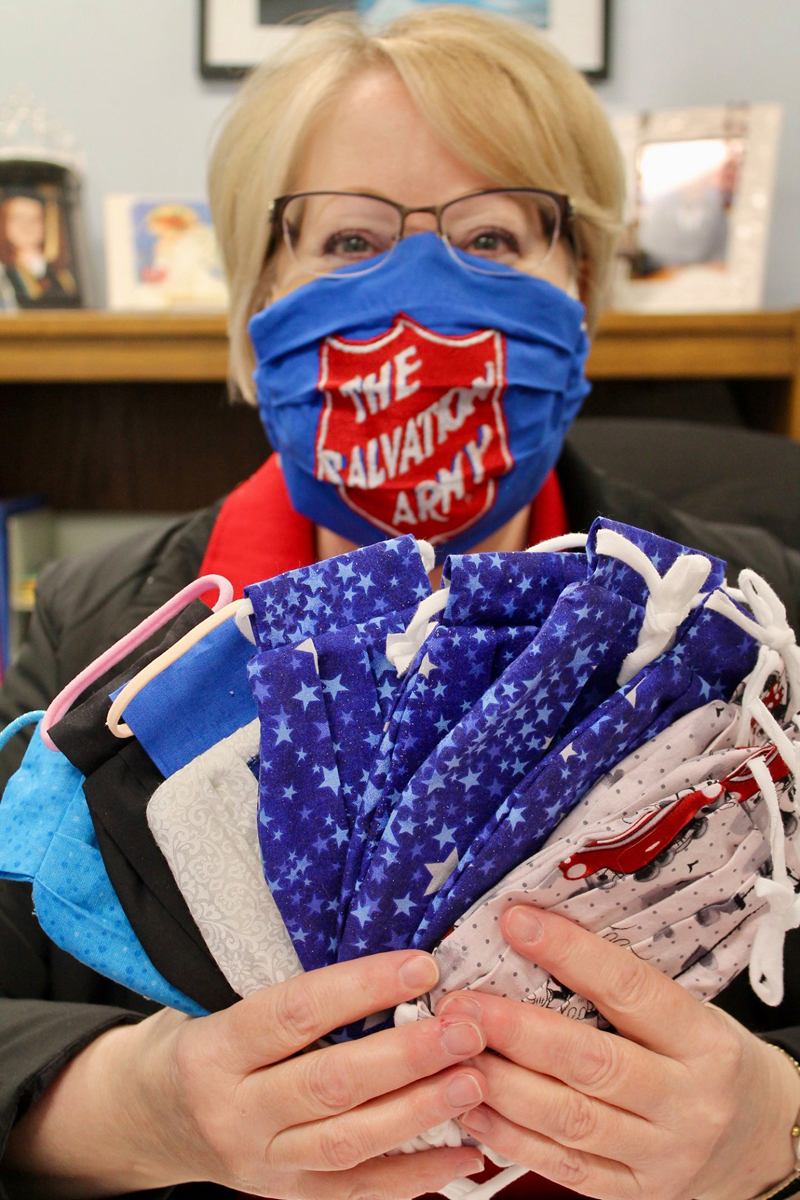 Although we would like to be able to do all things for women, it's not realistic and thus harkens the need for collaborations and partnerships. For me, collaborations are those networks that are "in-house." We have a great program section here at Central Territorial Headquarters, and we would be amiss not to work together. Doing so makes each department stronger and better equips corps for ministry in their communities. Partnerships, on the other hand, are those networks that are outside the umbrella of The Salvation Army but have a similar ministry and mission. If we want to go deep in our thinking and understanding of others' needs, then partnering and being a part of shared ministry is the thing to do.
What's the best way for women to learn about opportunities to contribute to or gain from women's ministries?
The best way for women to learn about opportunities in their community is through their corps officer or other corps members. On a bigger scale, most divisions now have a women's ministries Facebook group where they can find inspiration and encouragement, as well as be in the know about what is happening in their division. If they want to know more about women's ministries around the world, check out our neighbors to the north in the Canada and Bermuda Territory (salvationist.ca/womens-ministries/home/) or our sisters halfway around the world in the Australia and New Zealand Territory (women.salvationarmy.org.nz/).
How is women's ministries connected to and supporting the territory's Mission Imperative of "More People, More like Jesus"?
Everything the Territorial Women's Ministries Department touches and produces is done from the framework of the Mission Imperative, and we encourage the divisional women's ministries departments to do the same. We consistently check to make sure we are tapping into the five Mission Imperative focus areas (Spiritual Life, Youth, City Mission, Intercultural, Leadership). We are continuously asking the divisions and women what they need to be "More People, More like Jesus."
What is the most encouraging thing to you about women's ministries?
Right now, the most encouraging thing is the realization of how important it is to be engaged with others. We've been reminded that there is great value in the simplest things, like one-on-one moments with friends and family, and the grandest things like being a part of something bigger than ourselves.
In contrast, what are the challenges and how do we address them?
The challenge going forward will be not to default to what we know—or what is easiest—but to push ourselves, our programs and each other to be our best and do what's needed. We must live with intentionality.
Your department's website has encouraged women to choose a word for this year. What is yours and why?
Mindful.
I want to be mindful in creating a life that is filled with peace, deeper purpose and joy. Mindful of my needs and others' needs. Mindful of who I am in Christ, and mindful to share Christ with others.