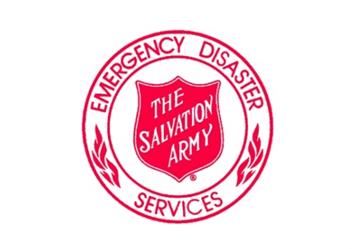 Nashville, TN — The Salvation Army in Nashville is currently providing hydration support to first responders and survivors in Humphrey's County where numerous homes were destroyed and over 5,000 remain without power.
Major Ethan Frizzell says, "During times of disaster, The Salvation Army comes alongside our neighbors to support them in whatever way is needed. Be it a cold drink, a hot meal, or a shoulder to cry on, we are honored to be able to provide that much-needed support. We continue to pray for the families who have lost loved ones, those still missing, and those who are searching for the lost. "
An increase in services is anticipated after initial rescue efforts end, and communities begin to welcome in volunteer groups to assist with clean-up efforts.
How neighbors can help:
Financial Contributions will be needed and most efficient. A cash donation allows charitable relief agencies to use monetary contributions to purchase exactly what disaster survivors need. Monetary contributions are also easy to get to the disaster area. One hundred percent of a disaster donation to The Salvation Army is used for disaster relief efforts for that event. Supplies can almost always be purchased locally at the disaster site and provide savings in multiple ways. Money used to purchase needed items locally can support local and state economies, helping local businesses and workers, which have suffered losses in the wake of the disaster event.
If you would like to support efforts, please visit this link to donate.  For the latest updates on our disaster relief efforts, visit https://disaster.salvationarmyusa.org.