We are a people connected to God through prayer, the study of God's Word and Service. We claim God's promises and lift up Jesus so all are drawn to Him. —Royal Oak, Mich., Corps Vision Statement
by Rochelle Holman and Melanie Mowers
Last year our corps felt it was more important than ever to live out our vision statement, keeping prayer, Bible study and service the priorities above any program while keeping everyone safe. It took creativity and a committed team of people every week to make it happen.
During this difficult time when people were sick, scared, grieving and lonely, it was essential to pray for each other. We were guided not only by our vision statement but Galatians 6:2 (ESV) which encourages us to "bear one another's burdens." Our corps officers, Captains Peter and Catherine Mount, and then Captains Kory and Heidi Strand, hosted a weekly prayer time live on Facebook.
Small group Bible studies are an integral part of our corps for learning God's Word and building community. During the lockdown it was vital that these small groups, including Bible studies, continue, so they went virtual to provide friendship, support and strength to members when we couldn't meet in person.
"I made the decision to join a small group over a decade ago, and it has been an integral part of my spiritual development," said soldier Abby Johnson, whose dad, Dale (former corps bandmaster) passed away last year. "In times of great joy and in times of deep sorrow and grief, my community has come alongside me to offer love and support—and to ultimately point me to Jesus."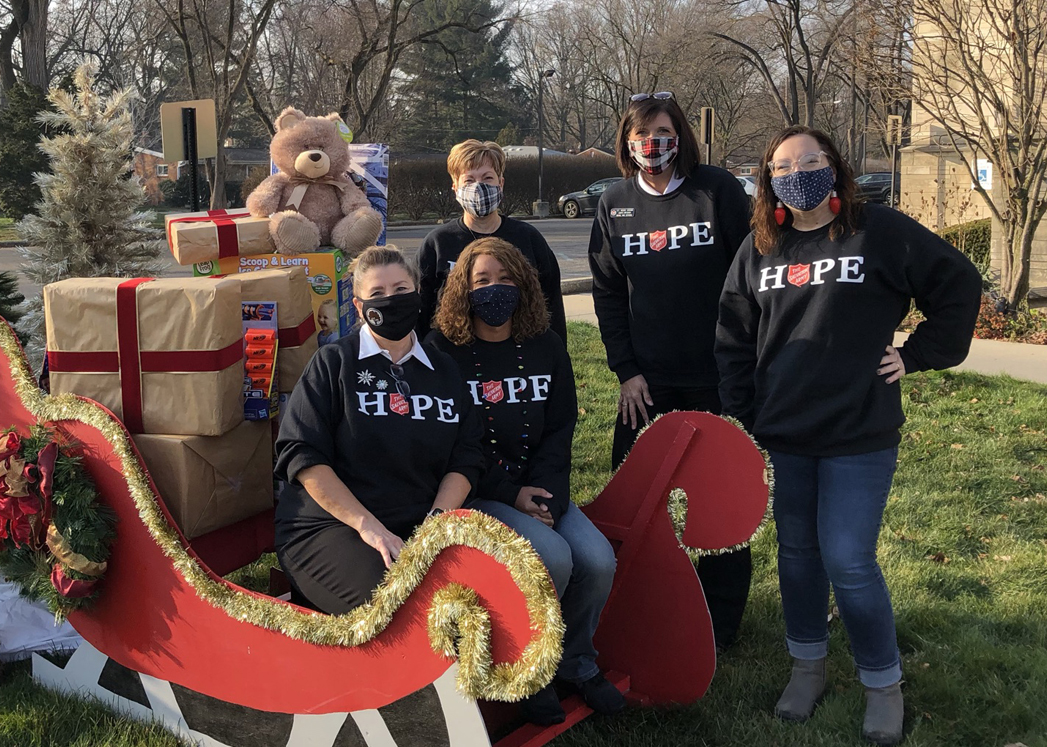 We served families in our community as they turned to us for food. Ensuring contactless delivery, they drove up and honked their horns so food could be taken out to a table in the parking lot where they could retrieve it. Pivoting to meet the greatest need, the corps assisted many families who had fallen behind with rent and utilities. We also changed the corps afterschool program for K-8th grades to an E-learning center which was set up to keep kids safe all day with tutors available to help them log in to their virtual classes and with schoolwork.
We also served each other. Since members couldn't come to the corps, we went to them. We took gifts of pretty kitchen towels to moms for Mother's Day and dropped off Easter and Advent boxes to children with fun activities to learn scripture centered on those celebrations. Older adults and shutins received devotionals and baked goods.
"We divided the corps directory into three geographic areas, filled up our gas tanks, loaded up the gifts and spent the day driving to our corps families' homes," said soldier Leslie Engle, who also works as corps administrative assistant. "How fun it was to surprise our corps ladies with a sweet gift and a short driveway visit. Big smiles, happy greetings, 'miss you!', 'stay safe!', 'you're not forgotten!'"
Worship services went virtual and were held on the corps'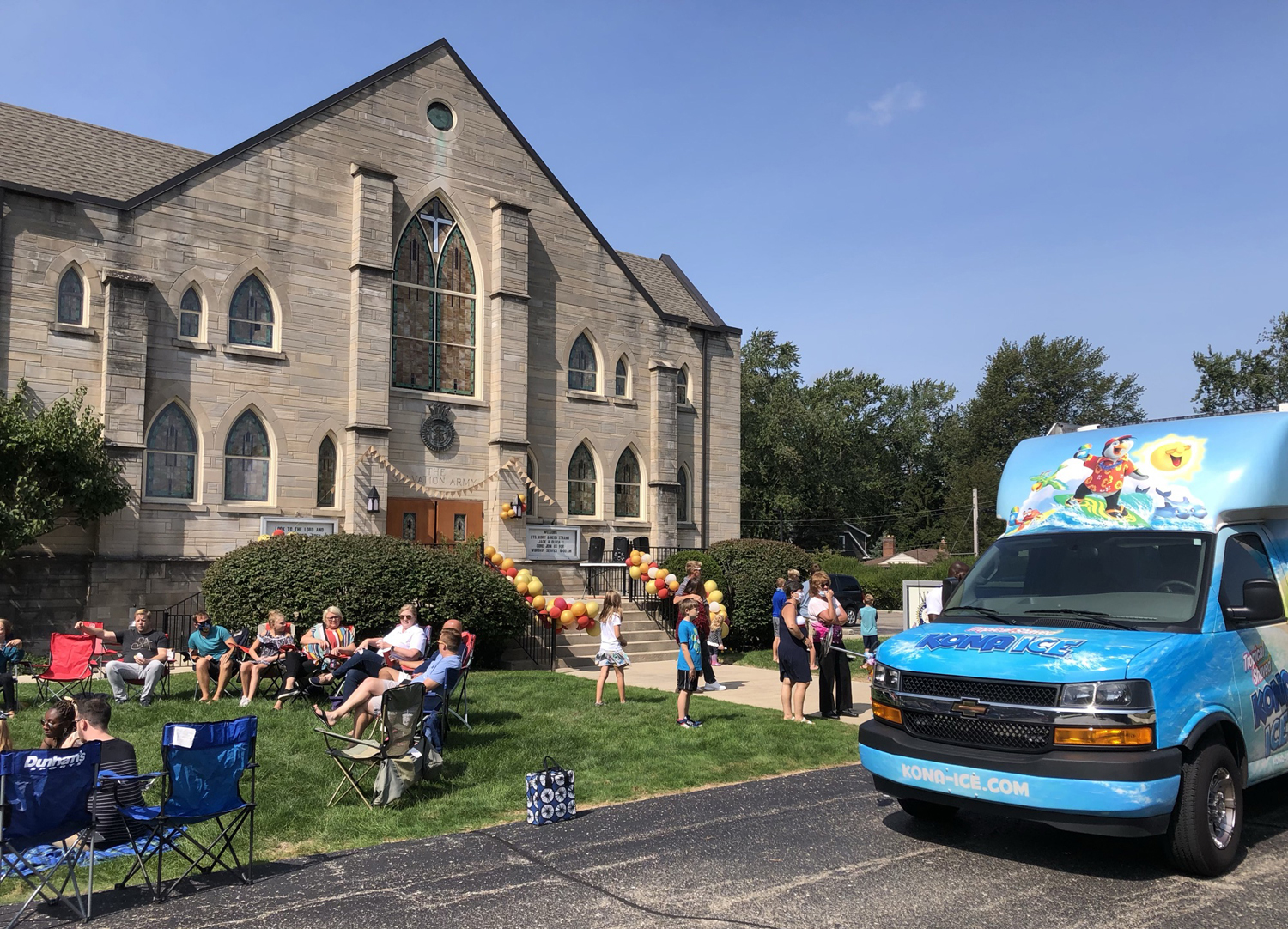 front porch. When we enrolled seven new soldiers outside, all the neighbors could watch. Recently, our worship focus was the Gospel of John. Together, corps members memorized John 20:31 (ESV): "but these are written so that you may believe that Jesus is the Christ, the Son of God, and that by believing you may have life in his name." We celebrated the last Sunday of the series by wearing t-shirts printed with this verse.
Since COVID-19 mandates have been relaxed in Michigan, we can worship together fully again, but as we move forward we're considering what programs and services implemented last year should continue and how we might change others. This past year we have been reminded of what is essential—the gospel of Jesus Christ! Royal Oak Citadel is determined to remain gospel-centered in all we do that we may "lift up Jesus so all are drawn to Him."