by Captain Heidi Strand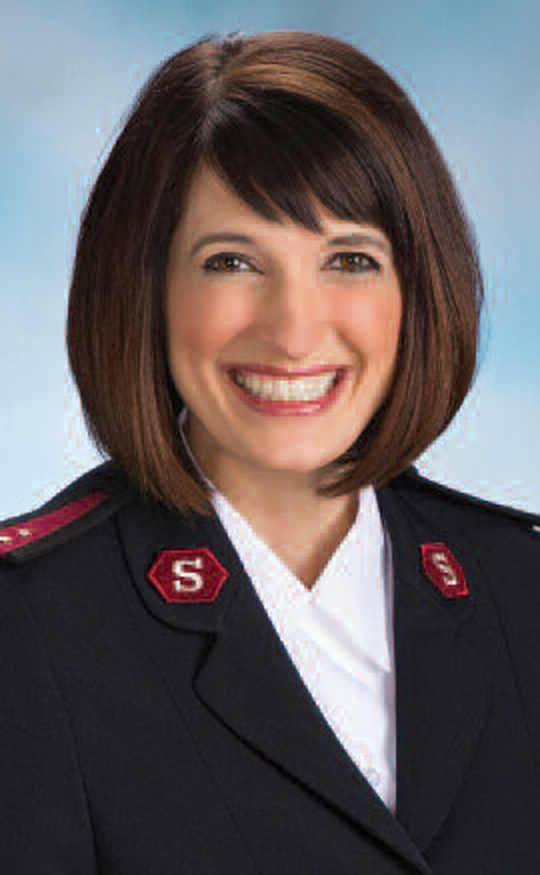 Let's be honest. Transitions can be difficult. Adding in the many layers of the pandemic has made this even more apparent. My husband, Kory, and I strongly felt the weight of this as we farewelled from Olathe, Kan., and began a new journey in Royal Oak, Mich., last year.
It hurt not being able to hug our people in Olathe as we said goodbye. It was frightening to think of trying to get to know a brand-new congregation through masks and social distancing. Yet, in the uncertainty, God has remained faithful!
We had a decision to make. Would we live in fear and worry during this time of chaos? Would we be defeated in this "season of no," focusing on all the things we were unable to do? Or would we allow ourselves to be filled with hope, knowing God could transform this to a "season of yes"?
Paul's prayer in Romans 15:13 (NIV) says, "May the God of hope fill you with all joy and peace as you trust in him, so that you may overflow with hope by the power of the Holy Spirit." Our focus for this past year has been HOPE! We have chosen to be grounded in the conviction that God is faithful and His loving kindness never ends. He is working for our good and for the good of the people we serve. Our role as believers is to trust those promises, to take Christ at His word when He says, "I have come that they may have life, and have it to the full!" (John 10:10b, NIV). This is possible for us now!
What has this meant practically for our officership?
It has meant that while a number of our church family could not attend in-person worship, God has been faithful and provided us the time, energy and creativity to reach out and develop relationships.
Also, while many in our church family have experienced great loss during this year, God has been faithful by providing divine bonding moments which have enabled us to better pastor those who grieve. It has brought us close to any very quickly.
There has been so much God has allowed us to say "yes" to, and we would have missed out on the joy of it all if we hadn't first said "yes" to His call for our lives. Our cup overflows.