by Jason Pearson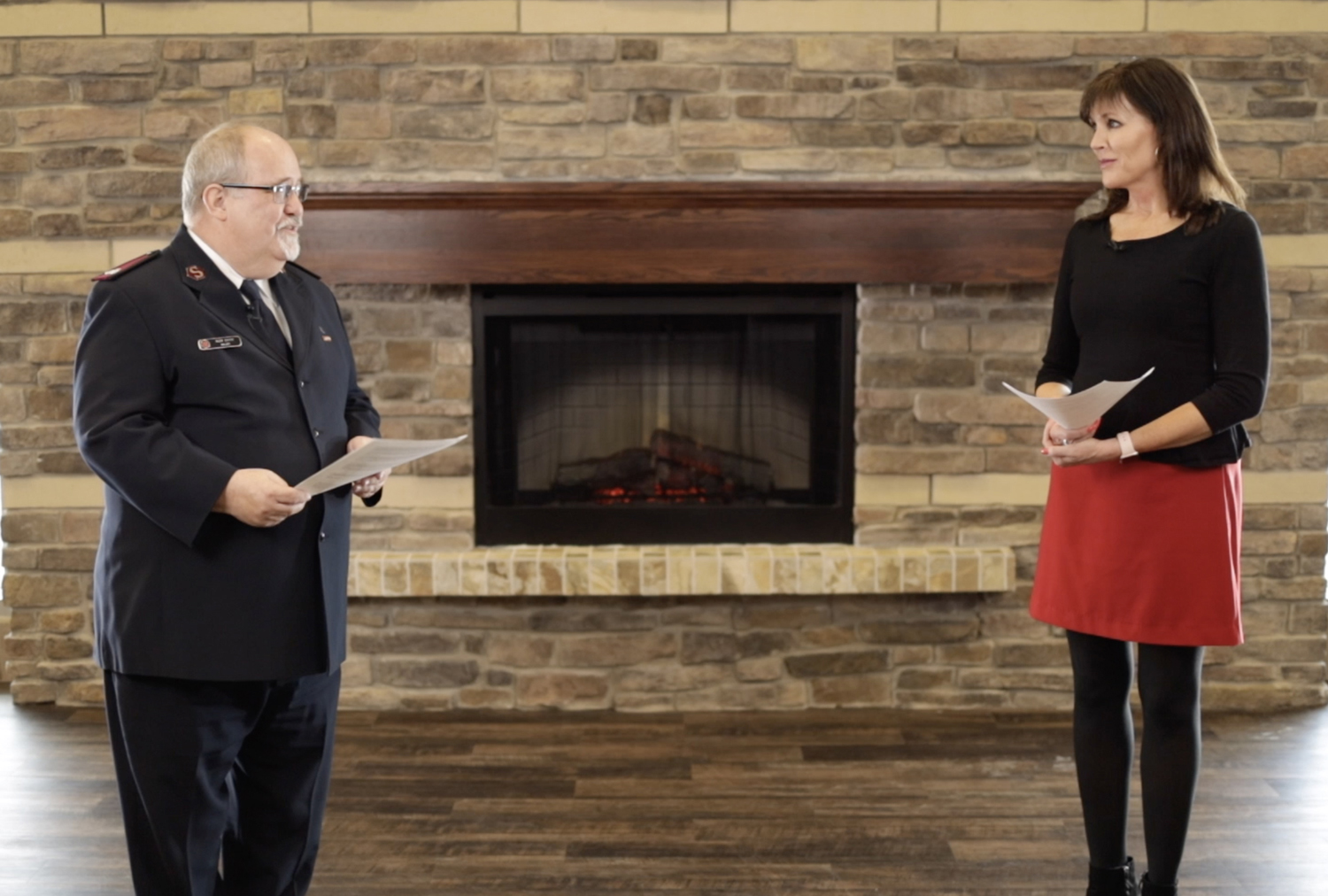 Pivoting through adversity. The Salvation Army of Kent County, Mich., used these words that perhaps have developed a clichéd reputation due to the pandemic to bring the community inspiration and hope. "Pivoting through Adversity" was the theme of Kent County's seventh annual Red Shield Event, which was held virtually for the first time this year.
During this chock-full celebration that spanned nearly an hour, attendees were treated to learning more about how The Salvation Army has adapted and continued to serve the Greater Grand Rapids area under challenging circumstances, and hearing testimonials from a lifetime board member, a thankful client and a longtime volunteer. Western Michigan/Northern Indiana Divisional Commander Major Glen Caddy and local television
personality Michele DeSelms emceed.
Keynote speaker John O'Leary delivered plenty of takeaways throughout the evening. A St. Louis native, O'Leary was initially brought to Kent County's attention following the suggestion of a local advisory board member, who heard a reverberating message from John several years ago. As a child, O'Leary was given a less than one percent chance to live after suffering horrific injuries during a housefire. Now a bestselling author, podcast host and acclaimed speaker, O'Leary provided a relatable message for what so many people currently face.
His passionate storytelling, unexpected humor, authenticity and Christian background enlivened his talk. While numerous moments proved quotable as O'Leary integrated elements of his own struggles with the strains we encounter today, two of his more salient points included finding someone or something you are grateful for, and asking yourself the simple but powerfully motivating question of "What more can I do to make tomorrow better than today?"
The Red Shield Event is Kent County's second largest annual fundraiser. Proceeds support year-round programs and services, including those that provide emergency food assistance, housing resources and energy bill assistance, aid individuals struggling with substance use disorder through Turning Point Programs and the Adult Rehabilitation Center, provide programs that impact people of all ages at the Ray and Joan Kroc Corps Community Center and Fulton Heights Corps, and support disaster relief.