by Jonathan Tostige Ruthberg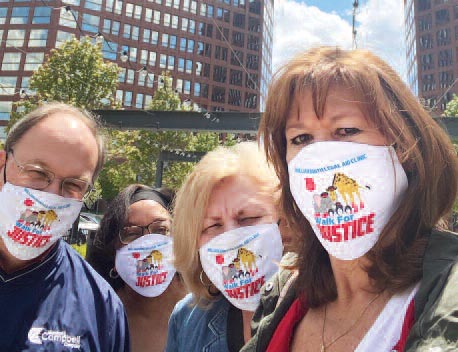 COVID-19 presented challenges in providing services and fundraising alike, but that didn't stop our team at the William Booth Legal Aid Clinic from hosting its annual Walk for Justice in metro Detroit. With the complications imposed by the pandemic, it was crucial for the Clinic to maximize opportunities for the event and raise as much support as possible. Our staff resolves over 1,800 legal issues a year for individuals and families in need.
Instead of the normal one-day event at the Detroit Zoo, we invited the community to participate in a three-day virtual Walk for Justice from their local park, neighborhood or favorite outdoor location. Every event participant received a Walk for Justice mask, entry for a door prize, and access to an online silent auction. Participants stayed connected by sharing photos on Facebook using #WalkforJustice.
We are beyond grateful for our broad base of donors and participants who walked and participated in a virtual silent auction, and for the local musicians who performed on our behalf! At the time of publication, the goal of $60,000 had been exceeded with more donations anticipated.
We are thrilled to know that because the Walk for Justice was successful, we can continue to provide our critical service to those in need of legal representation in the Detroit area.