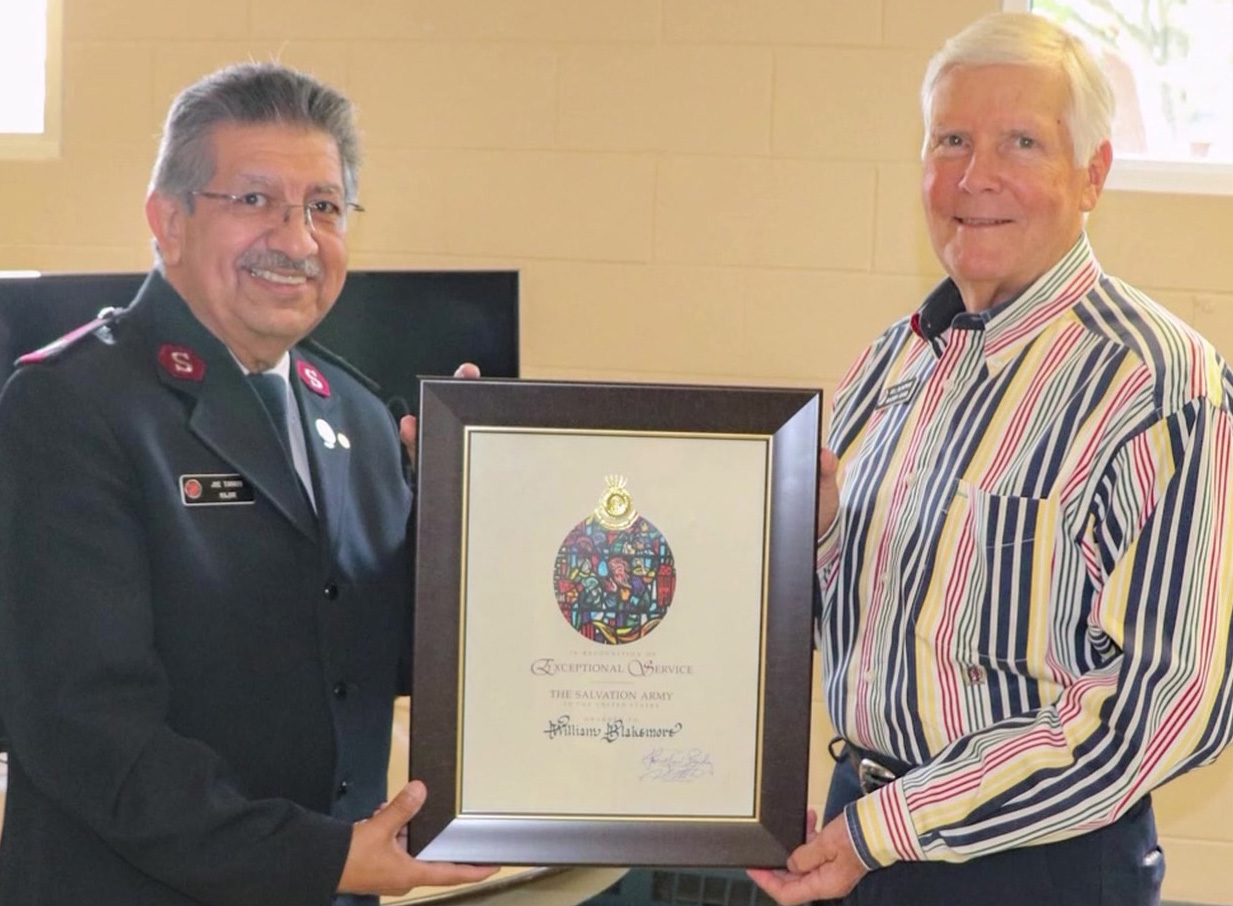 Bill Blakemore has served on the advisory board in Jackson, Mich., for more than 12 years. In that time, he has been instrumental in revitalizing the board, improving The Salvation Army's visibility in the community and spearheading efforts to engage board members in projects and fundraisers to further the mission.
In 2020, Bill, who currently serves as the advisory board chair, was the recipient of the Certificate in Recognition of Exceptional Service, a national award presented to outstanding individuals who have contributed in a significant way to The Salvation Army.
"Bill has proven to be dedicated to the Salvation Army's goals of service," said Major Jose A. Tamayo, Jackson corps officer. "He brings outstanding service not only to The Salvation Army, but to the entire community of Jackson through the donation of his time, expertise and energy."
Bill's first encounter with The Salvation Army was in 2006 when he participated in a small golf outing fundraiser with friends. Afterwards, he began to explore the Army's purpose and place in the community.
"The more I learned about The Salvation Army, the children's programs, the food pantry and all the other services, I wanted to be involved," he said.
Although he didn't have much time to devote to it while running his Christian bookstore and a small chocolate factory, Bill joined the advisory board when he retired. A few years later, in 2016, he attended the National Advisory Organizations Conference (NAOC) in Phoenix, Ariz., and came back with a whole new perspective.
"A shift happened for me at NAOC," Bill said. "I came back really on fire for building our board and changing the culture of our board."
With encouragement and support from the corps officers and development director, Bill researched Salvation Army advisory boards and manuals, created a board manual tailored for local needs and implemented a board development program. Before long the board was filled with local business owners and community members invested in supporting The Salvation Army's programs and services.
Over the past several years, ambitious fundraising goals have been set and surpassed time and again under Bill's leadership, enabling corps programs and services to thrive with adequate financial support.
"Things are moving, and we're excited about it," Bill said.