by Jonathan Tostige Ruthberg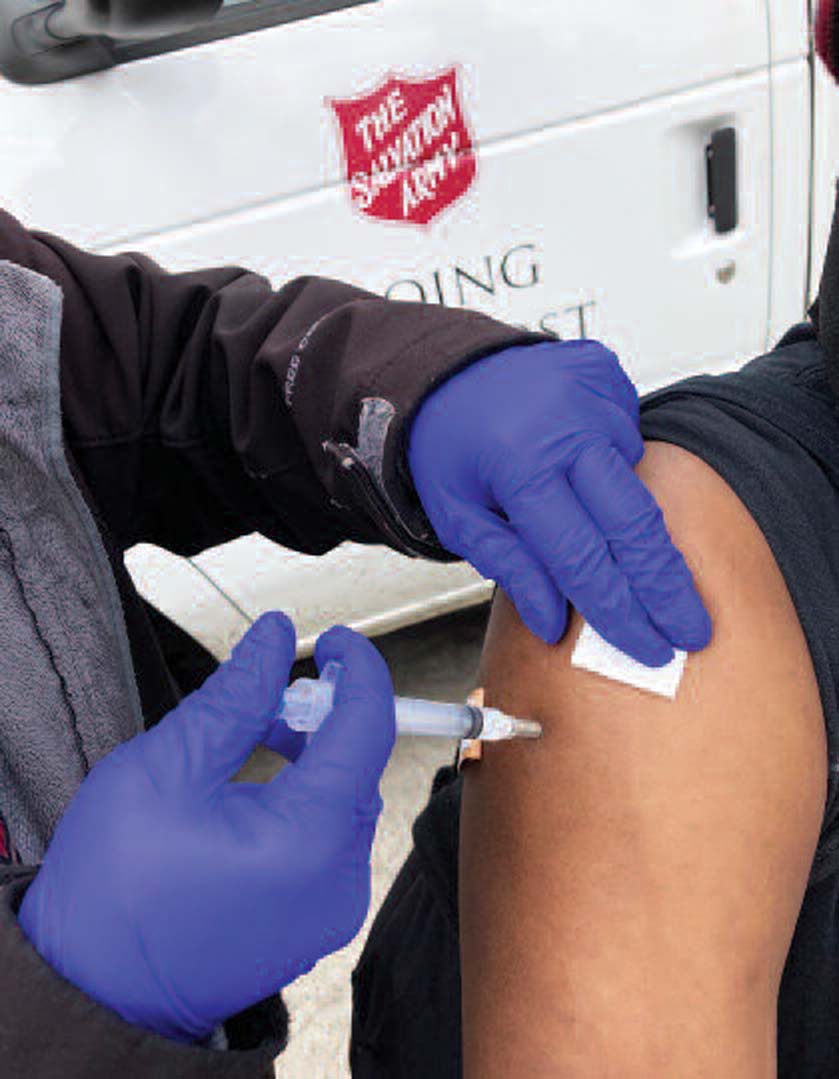 The Detroit Harbor Light, Central City Integrated Health (CCIH) and the Michigan Department of Health and Human Services (MDHHS) have collaborated to educate and vaccinate Detroiters affected by racial and economic disparities in access to and delivery of healthcare.
The Harbor Light's Bed & Bread rucks have been accompanied on their routes by a CCIH mobile care team consisting of two nurses and a peer support specialist, who share information about the safety and effectiveness of the COVID-19 vaccination and administer the doses.
"The timing and the need could not be greater. We are grateful for the opportunity to reach deep pockets of our community where access to care is limited," said Jamie Winkler, Eastern Michigan Harbor Light System executive director.
A CDC vaccination card is provided to participating community members with the date of their vaccination and the date of their second vaccination, which they can get from the Bed & Bread truck in their neighborhood. If they are unable to make it to the truck, they can call CCIH and get their vaccination at any CCIH facility. Clients also receive information on the comprehensive array of services, including housing, offered by CCIH. Referrals are made upon request and/or based on necessity.
In 2020, CCIH partnered with The Salvation Army's Bed & Bread program to provide prompt access to integrated health services including primary healthcare, mental health and dental services, and substance abuse treatment.
"It's an honor to go out and meet the needs of Detroiters, addressing the racial and economic disparities in the access and delivery of care," said Dr. Kimberly Farrow, Central City Integrated Health president and CEO. "We're excited to bring vaccines to the community and thankful for The Salvation Army mobilizing this initiative."
The collaboration between the organizations will protect those in need in Detroit, expand access to integrated healthcare services to highrisk populations, and support the state's goal of vaccinating 70 percent of Michiganders ages 16 and older as quickly as possible.