The Salvation Army Outdoors easily enhances existing programs
by Jerrie Miller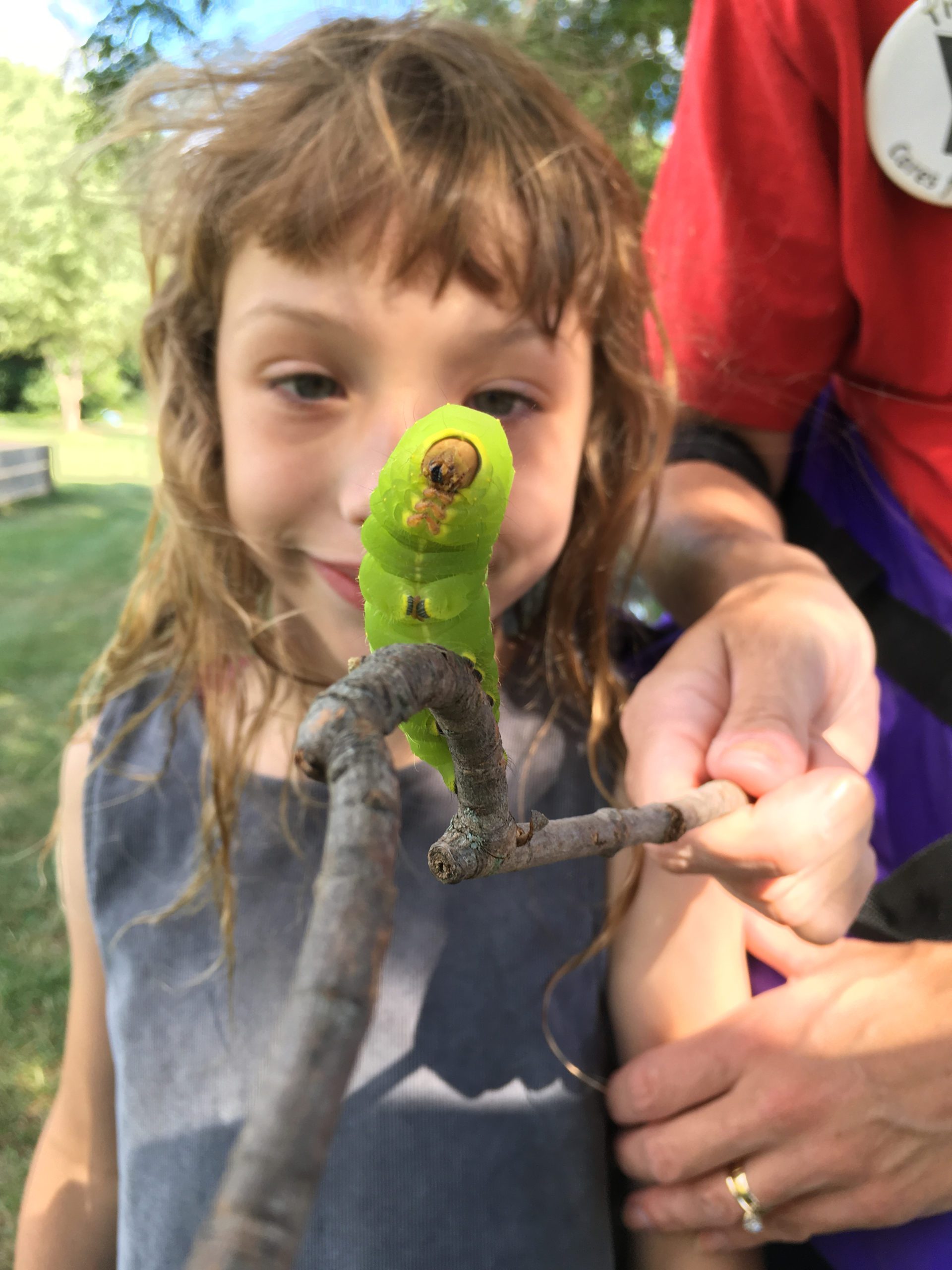 Imagine your 8-year-old self at camp. For an hour you sit in a classroom learning about trees. The teacher shows you pictures. Some of the trees look familiar; others, you've never seen. You receive a drawing with lines pointing to different parts of the tree, and the teacher asks you to identify them. You're bored and wonder when you can go outside to play.
Now, imagine how differently you'd have felt if the class had gone outdoors to collect leaves, play a blind-fold game to identify trees by feel and act out becoming tree roots slurping up nutrients!
If you think The Salvation Army Outdoors (TSAO) can only happen in places with gyms and archery programs, we want to change your mind.
TSAO is most effective when it enhances how we do existing programs, such as vacation Bible school or women's ministries, by incorporating outdoor opportunities to worship, learn and grow.
For Majors Paul and AmyJo Ferguson, O'Fallon, Mo., corps officers, TSAO has found its way into character-building programs and vacation Bible school.
"Obviously much of what we do with youth fits nicely with outdoor curriculum, emblems like ecology, flower study/green thumb, insect life, etc.," said Major AmyJo. "It also provides a great opportunity to get kids outside and moving."
Elements of TSAO also are used in the O'Fallon Corps' adult programs. "I have talked with adults about tree rings and had them draw out the 'rings of their life.' We talk about how God can heal our hurts and help us to continue to grow even in tough times," said Major Paul, who enjoys leading groups of mixed ages on hikes. One of their first post-COVID-19 plans includes a corps hike at a local park. The O'Fallon Corps also uses TSAO outdoor educational materials in formulating devotionals. "TSA Outdoors is very important for the work we do," Major AmyJo shared.
In areas like Canton and Elgin, Ill., incorporating TSAO is as simple as offering a time and place for people to come together in an outdoor setting. Fireside Fellowship meetings happen in a park or backyard and provide opportunities for fellowship and worship over s'mores and hot beverages. Captains Rich and Linnea Forney, Elgin, Ill., corps officers, look forward to when they can gather again to fellowship as a means for increasing visibility and inclusion.
In the Eastern Michigan Division, Jill Johnson is incorporating her love of gardening into a new ministry, the Detroit Temple Garden. They plan to hold four classes over a six-month period. Participants will learn basic gardening techniques, grow and harvest herbs and then incorporate them in recipes.
Major Heidi Reed, Wyandotte Downriver, Mich., corps officer, uses TSAO educational materials in their latchkey, day camp and corps programs. Recent projects included a photo-scavenger hunt around the corps neighborhood, bat day—complete with a bat cave—and dissecting owls during an owl unit.
"TSA Outdoors opportunities like archery have allowed us to reach a whole group of people that we may not have been able to reach in other more traditional ways. It has encouraged relationship building," said Major Heidi. "Using Project Wild educational materials encourages our young people to worship and learn more about God, our Creator."
To learn how you can use TSA Outdoors, contact Jerrie Miller of the territorial youth department by email at [email protected] TSA Outdoors is also on Pinterest (pinterest.com/tsaoutdoors/).