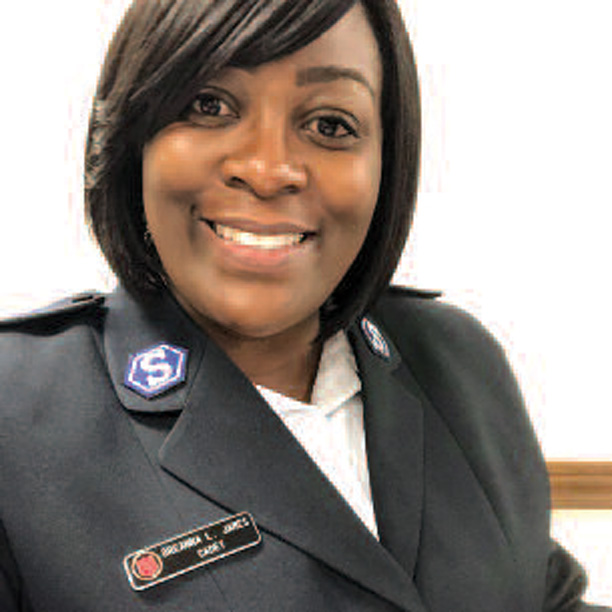 A Spoken Word Testimony by Lt. Breanna James
Hi
I'm Bree
The youngest daughter of three
In a household filled with Love, and Trust and Jesus
Oh, and poverty
With constant reminders
of how God will provide us
but trouble
trouble would come a knocking
with the beating nonstop
and filled with drugs, addiction, money, affliction
death, and decision
making
But grandmother had the Power to rebuke Satan
Always on her knees Praying
because BLESSED is the peacemaker
and as for me in my house, we will serve the Lord, tapered
above every windowpane
and Jesus' photo at the door
knocking at the door and Mother sanging
that trouble don't last always
a constant reminder of God's Love and His grace
which was set deep inside us
but lust,
sin, temptation creeped in
and captured our imaginations
imagine facing death on plenty occasions
yet remembering that sweet still voice
that wasn't willing to separate us
from God
The Holy Spirit will SPEAK
and lead me out of the places of the un-beknowing
would pressure me to Just Keep Going
isn't your kids worth fighting for?
And how can you live with God like this? Unholy
Your purpose, Your life, Your story for His glory
God is calling you higher today
You Are Enough and I could use you in mighty ways,
Bree, do you trust me?
Enough! To leave it all behind
And to give up on a life Divided
Filled with no hope and no goals?
For I AM did not give you a spirit of fear but of power and of love and of self-control!