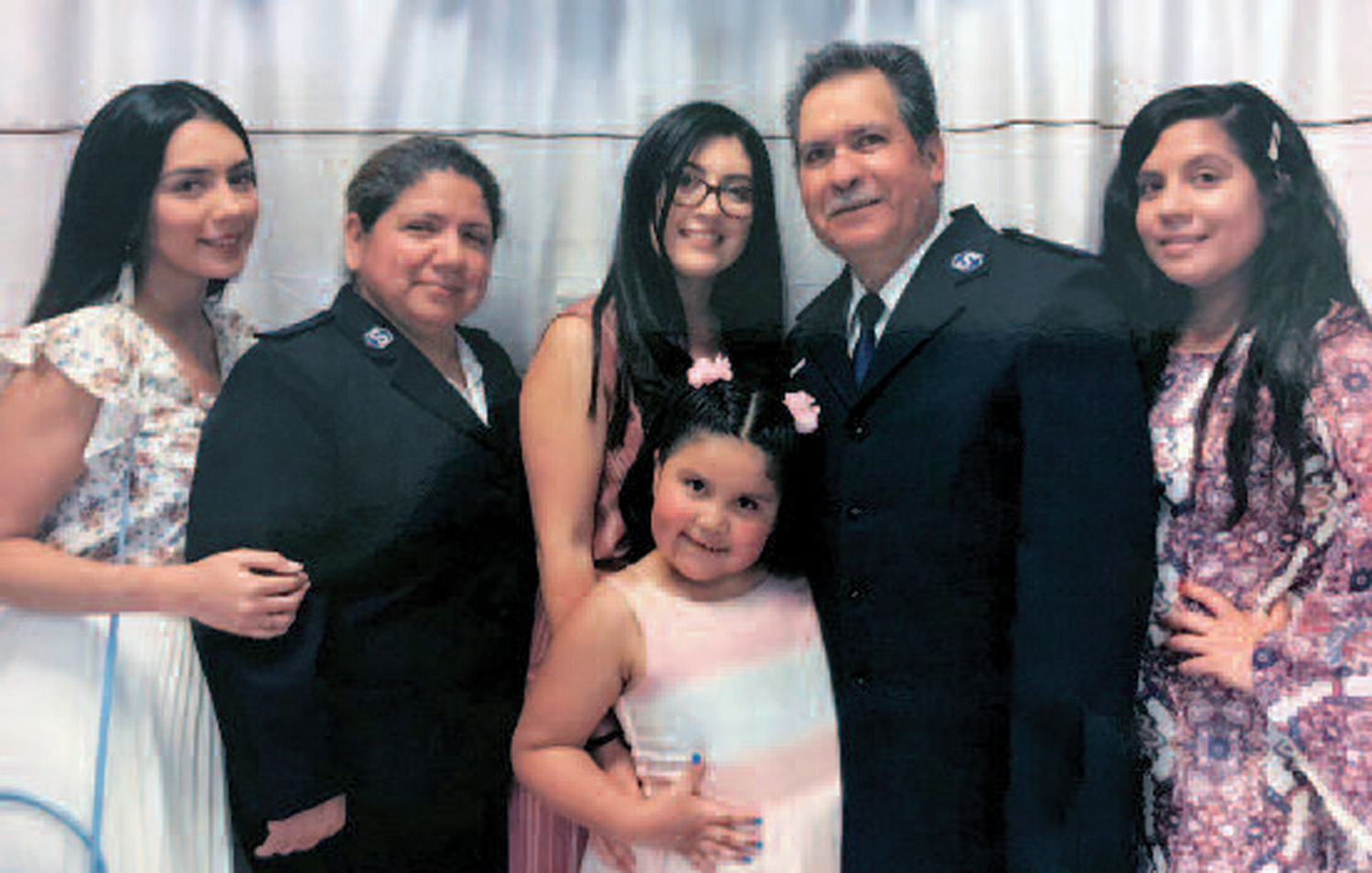 Sharing Christ's love comes naturally for Reynaldo Lopez, who has served as the Milwaukee Cold Spring, Wis., corps sergeant-major for the past four years.
"One of Reynaldo's spiritual gifts is encouraging and challenging others in their faith," said Captain Alex Yanez, corps officer. "He is well-respected in the corps and community, so people listen to him."
In the early 2000s, Reynaldo and his wife, Alma, were building their life in the U.S. after immigrating from Mexico. One day while grocery shopping, Alma was approached by Major Monica Orbe and invited to a worship service at the Cold Spring Outpost which was focused on reaching out to the Hispanic community and was meeting in the gymnasium of the Oak Creek Corps. From their first visit, the Lopezes knew they were in the right place and began attending regularly with their four young children.
"There are two things I love about The Salvation Army," said Reynaldo. "One, they always teach and follow the Bible, and two, they serve others and their community."
As a child, Reynaldo remembers his family was regularly visited by members of a Catholic church in their community in Mexico although family wasn't serious about faith. That changed when his older brother was grievously injured while working in Germany and Reynaldo's parents left their younger children with a relative and went to be with him. During this time, the church members continued to visit the relative's house to offer support and prayer.
"We saw faith in action when they continued to care for us and prayed for my brother," said Reynaldo. "We witnessed the power of God when he was healed."
Reynaldo's family began to grow in their faith, but it wasn't until he started attending The Salvation Army that Reynaldo developed a personal relationship with Christ. He says meeting Jesus has made all the difference in his life.
"Before I was saved, I was always stressed, always worried about my landscaping business," he said. "When I was saved, I learned to rely on God for everything, and now I live in peace."
The seeds of faith planted in his children when the family started attending the corps have grown so as adults they still love and serve the Lord and have unity and peace in their family.
As he lives out his faith each day, Reynaldo holds to one of his favorite scriptures, Psalm 27:13: "I remain confident of this: I will see the goodness of the Lord in the land of the living."