by Doug Donahoo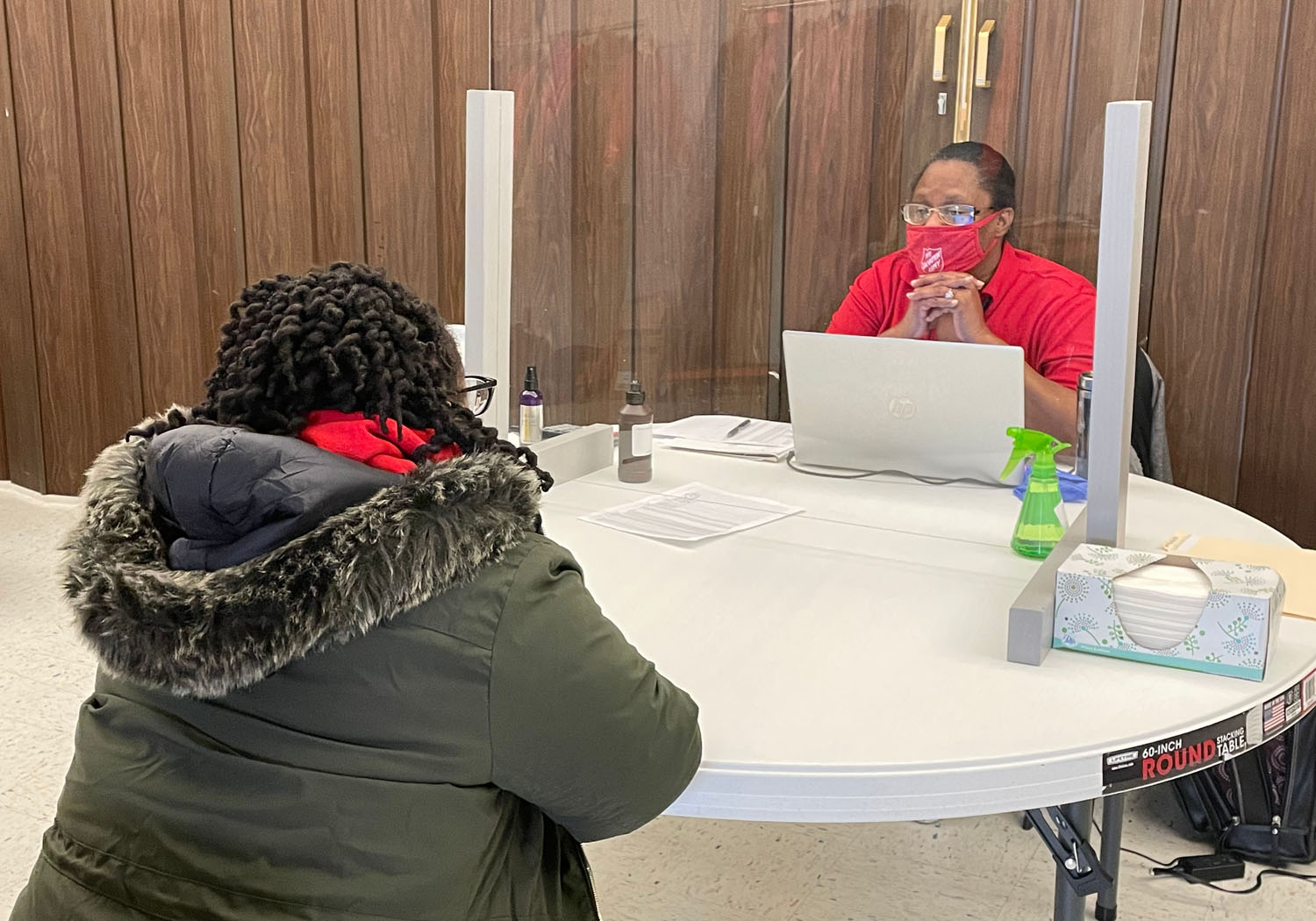 All it took was one evening for dozens of Kansas City families to have their lives turned upside down and their homes destroyed. What started as a quiet night at home for residents of the Waldo Heights Apartments became a life-changing event.
"We saw a lot of black smoke coming out of our electric socket, and that's when we knew something was wrong," NaSheena Hooker said.
They quickly grabbed warm clothing and headed out into the chilly evening air, still not fully aware of the severity of the fire that would consume the three-story building.
Eldon Campbell was walking home when he saw smoke pouring from the top of the building and knew he had to act quickly. "I ran in and grabbed my dog and got out," he said.
Just 36 hours after their apartment building was declared off-limits and the site a major investigation, people from almost a dozen households made their way to the Kansas City Westport Temple, Mo., Corps to get emergency social service assistance.
The Salvation Army already had launched an online application so residents could quickly get help with
replacing necessities like clothing and toiletries that were either destroyed or they could not access.
"It was super easy," said NaSheena.
Taking digital applications became a priority during the COVID-19 pandemic which limited the caseworkers' ability to spend long amounts of time with clients face-to-face. This process enabled Tracie Smith, Kansas and Western Missouri divisional Pathway of Hope manager, to get the information immediately and send out appointment times via email.
A faster response time meant families were able to access Walmart gift cards to start replacing items as they waited for the next step of finding a new place to live. Gift cards were possible thanks to donations from the community.
"It just shows how much our community can come together," said NaSheena. "Even through the pandemic, there are people who are still willing to donate."