---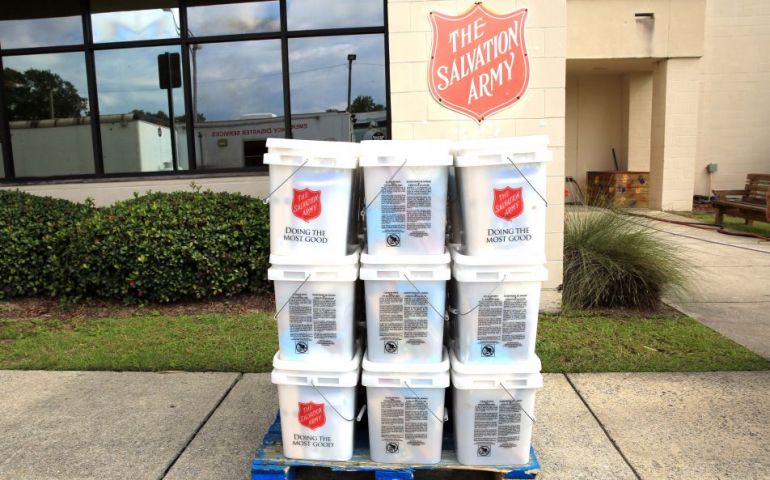 DOUGLAS, GA (April 26, 2021) – The Salvation Army Georgia Division is responding to communities in the Douglas, GA area affected by an EF-2 tornado that hit the area Saturday night. Initial damage assessments determined 50-60 structures majorly or totally destroyed. The tornado was on the ground for 8.2 miles and had a max width of 360 yards.
Today, The Salvation Army started providing meals to those impacted and displaced by the tornado and utility workers.
We are also working with other agencies, churches and local restaurants to help those impacted by the tornado," said Perette Morris, Director of The Salvation Army Service Center in Douglas, GA. "Tomorrow we plan to distribute disaster resources such as clean-up kits, storage bins, and food boxes."
"We have a strong presence in the Douglas community and have previously served the Coffee County area with long-term recovery efforts after Hurricane Irma," says Lanita Lloyd, Director of Emergency Disaster Services for The Salvation Army of Georgia Division, " We will continue to fully and carefully review and evaluate the situation as we continue to serve the people of Coffee County with the dedication and commitment for which The Salvations is so well known."
In times of disaster, The Salvation Army is a trusted responder. With the generous support of communities, The Salvation Army can meet immediate needs during disaster responses. The best way to help relief workers and those impacted by disasters is to make a financial contribution. Financial contributions allow disaster responders to immediately meet the specific needs of those impacted.
How you can help:
Donate Online: HelpSalvationArmy.org
Donate by Phone: 1-800-SAL-ARMY (1-800-725-2769)