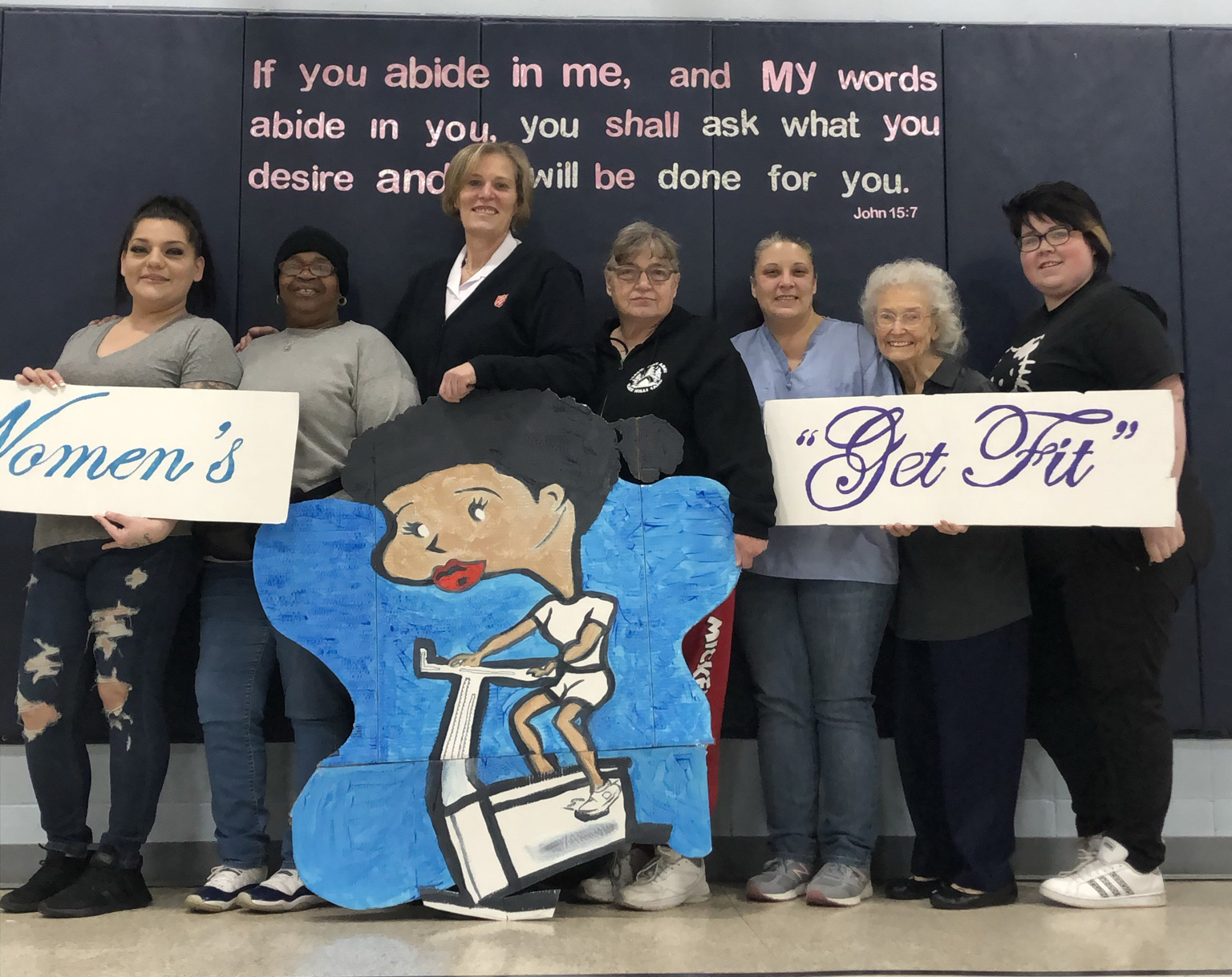 Get Fit is an eight-week women's ministries focus group in Sioux Falls, S.D., that encourages ladies to think and behave healthier.
Discussions about food and exercise teach participants better choices and the pitfalls to success. At each meeting they spin the "wheel of food" to choose a category (for instance bread, pasta, sugar) to avoid the following week. If they eat something from it, they donate a quarter to the "Get Fit" jar. Half of the money, along with half of the registration fees, is given to the participant who scores highest at the end of two months. The other half is put into the corps' women's ministries fund. Scores also are based on recording healthy habits like walking for 20 minutes a day, memorizing scripture, texting encouraging messages to group members or sharing a new healthy recipe.
Major Marlys Anderson, Sioux Falls corps officer and creator of Get Fit, has led this focus group in three corps appointments with great success. She recounts an older woman in Farmington Hills., Mich., whose only contact with the corps was a free bread program. Though interested in Get Fit, she was nervous about joining because she didn't know if she could keep up. Major Marlys encouraged her to try it, and the woman ended up the overall winner. She lost 40 pounds and has kept it off! She's now a soldier of the corps.
"Most women lose weight, but the best part is that they gain a closer relationship with one another and the Lord," she said. "Even after the session ends these ladies keep up with one another with texting or phone calls. The program unifies them in a way that I just don't see happening in any other program."
Last October Major Marlys began Get Fit in Sioux Falls with eight ladies in person and four virtually, including one in Michigan who joined via Facebook community.
"I like that all ages are welcome and can do this program with ease," said Sue, who is in her 80s. Lacey added, "This program not only taught me about losing weight and being healthier but rebuilding my relationship with the Lord."